A Yellowstone regular left the show in Season 4 Episode 8 but his journey in the "Taylor Sheridan Universe" is just beginning.
Episode 8, "No Kindness For The Coward" featured a heavy flashback to the new spin-off show 1883, political mind games, a violent shootout, and the heart breaking death of a beloved character. While Hugh Dillon, who played Sheriff Donnie Haskell, may be gone from Yellowstone, he won't be forgotten as he joins another Paramount+ series.
Season 4 of Yellowstone is almost at an end already but fortunately a number of other shows have started which should quench fans' thirst. If you think you'll miss Dillon onscreen, here's how you can see him in his other projects.
Hugh Dillon in Mayor of Kingstown
Many people may know him as Sheriff Donnie Haskell in Yellowstone but Dillon is actually a musician, actor and now, a TV show co-creator.
Together with the creator of Yellowstone, Taylor Sheridan, Dillon created the new Paramount+ series Mayor of Kingstown which stars Jeremy Renner. As well as co-creating the series, he also co-wrote the first episode with Sheridan, and also stars in the show as Ian Ferguson. The role may be familiar to Yellowstone fans as Dillon also plays a police officer in Mayor of Kingstown too.
New episodes of Mayor of Kingstown Season 1 are available to watch on Paramount+ every Sunday. Dillon is credited as appearing in all ten episodes of the first season, with Episode 8 scheduled to air on December 26, Episode 9 on January 2, 2022, while the season finale will air on January 9, 2022.
Dillon's other acting roles over the years include major roles in X Company, The Killing, and he also starred in Sheridan's movie Wind River.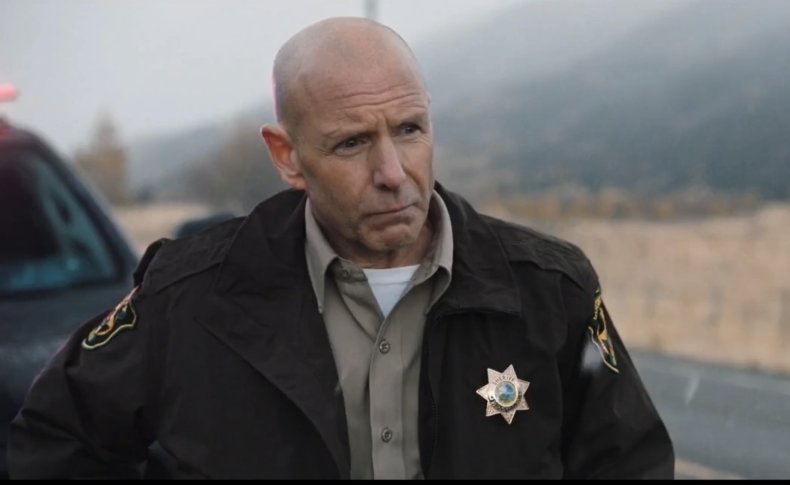 Hugh Dillon, the lead singer
Many Yellowstone fans may be surprised to know that as well as playing an intimidating man of the law, Dillon is also an accomplished musician and the front man of his own band.
Since 1987 he's been the lead singer of the Canadian punk rock band the Headstones who scored a number of hits in the mid-90s. The band broke up in 2003 but reunited in 2011 and they continue to produce new music, their most recent coming in 2020.
After Headstones took a break, Dillon formed the Hugh Dillon Redemption Choir. The band's music is less heavy than the Headstones but have only released one album to date, 2005's The High Co$t of Low Living.
Yellowstone Episode 9
Sheriff Donnie Haskell may be gone but Yellowstone will continue on without him.
His heart breaking demise, in which he attempted to call his daughter one last time before dying, closed out Episode 8, "No Kindness For The Coward." There are now just two more episodes of Yellowstone left to air on Paramount Network.
Episode 9, "No Such Thing as Fair" will air on Paramount Network at 8 p.m. ET, 7 p.m CT on Sunday December 26.