Yellowstone Supervolcano Earthquake Swarm Surpasses 1,500 Events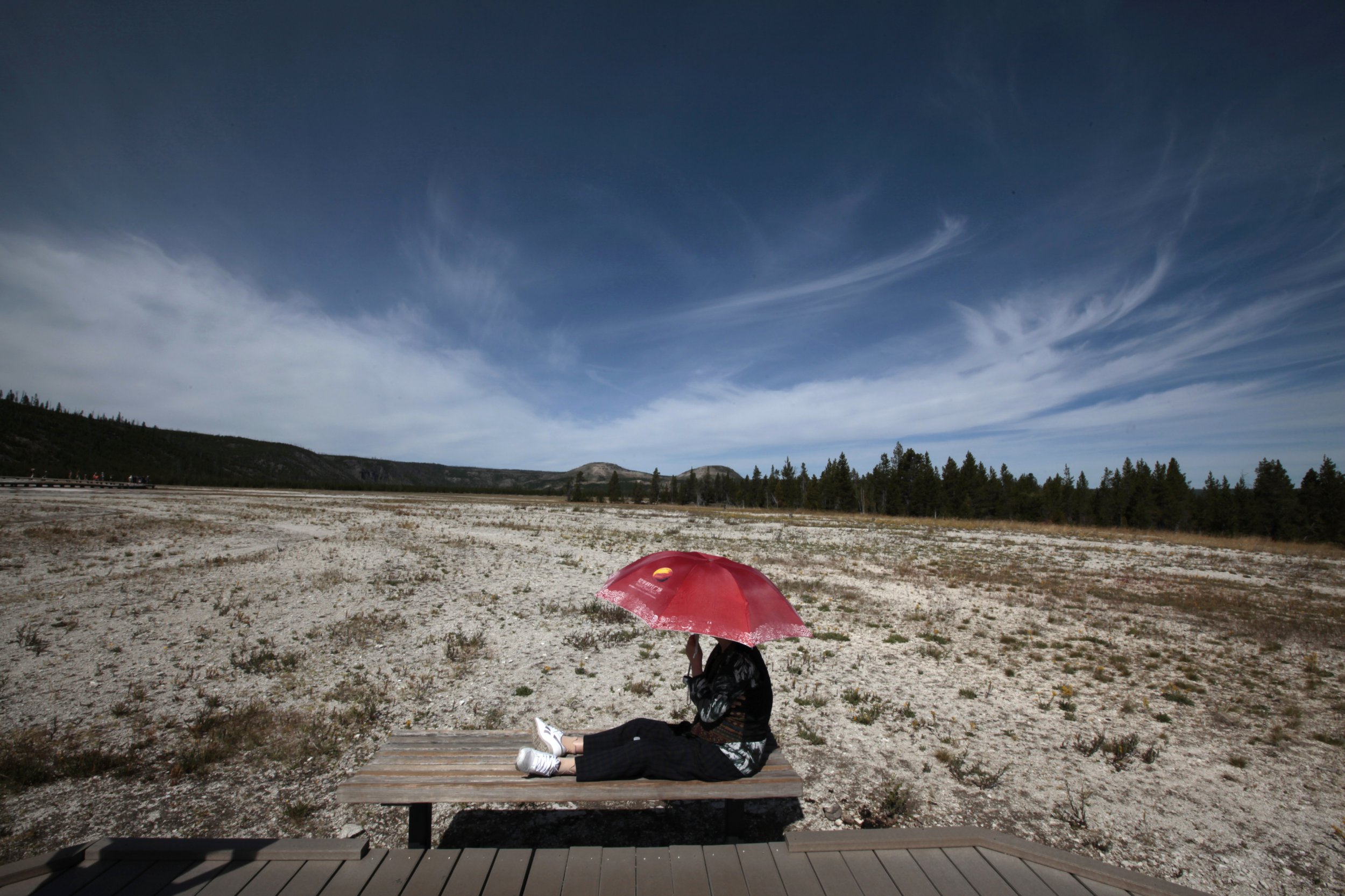 Updated | Observers have now recorded more than 1,500 earthquakes on the western edge of Yellowstone National Park as part of an ongoing "swarm" currently in its seventh week.
"The swarm began on June 12, 2017 and, as of 13:00 MDT on August 2nd, 2017, is composed of 1,562 events," a statement from the University of Utah's seismograph stations said.
During the swarm's second week, a spokesperson for the United States Geological Survey (USGS) told Newsweek that the activity appeared to be "slowly winding down," but incidents have continued since.
The largest of the quakes had a magnitude of 4.4, the biggest recorded in the area since 2014. A further eight events registered in the magnitude 3 range.
The quakes have been occurring at between zero and 14 kilometers below sea level. Five of the quakes have been reported by people in the area as being felt above ground.
A vast supervolcano slumbers beneath Yellowstone, with some experts claiming that any future eruption could prove catastrophic for humanity.
But Jamie Farrell, a research professor at the University of Utah, told Newsweek in June that the series of quakes is unlikely to lead to a volcanic eruption because earthquake swarms are a common event in Yellowstone.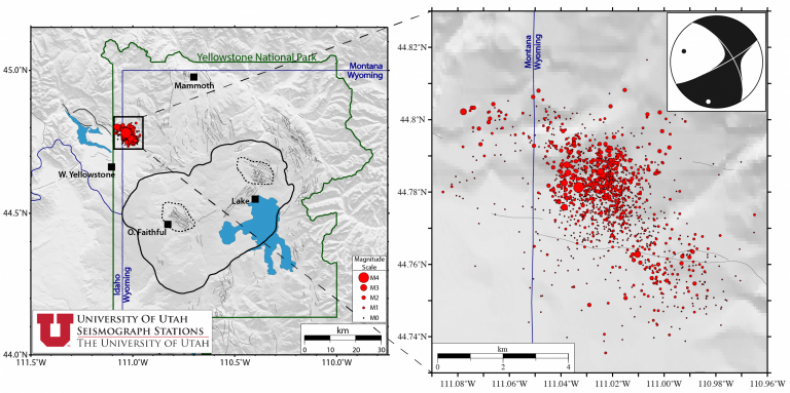 "When a volcano starts 'acting up' prior to an eruption, one of the typical signs is increased seismicity," Farrell said.
"However, it is usually just one of the signs of an impending eruption. Other signs include large changes in surface deformation, changes to the hydrothermal system and changes in gas output. We monitor for all these things at Yellowstone.
"Typically if we see just one of these things, it doesn't necessarily mean there is an eruption coming. If we start to see changes in all these things, then a red flag may be raised," Farrell added.
Nearly 1,000 of the quakes were in the magnitude zero range or lower.
This article has been updated to include a new picture of Yellowstone. The previous images, used in error, did not show a location in Yellowstone.