Restaurants and other businesses can now let customers know if they require patrons to be vaccinated through a new feature on Yelp.
The popular site for rating and reviewing businesses launched the feature on Thursday. Yelp said the feature is free to use, and customers can filter through businesses that have signified the COVID-19 vaccine as a requirement.
A second filter was also added to allow users to search only for businesses whose staff is fully vaccinated.
"To help consumers understand how a business is currently operating as pandemic guidelines continue to evolve, today, Yelp is announcing two new, free attributes—'Proof of vaccination required' and 'All staff fully vaccinated,'" the company said in a release posted to its blog.
Businesses have the opportunity to add the two attributes to their profile page through the site's settings. Yelp introduced a COVID-19 section in June 2020 to allow businesses to identify what kind of safety protocols they have in place, including if the staff wears masks, if masks are required for customers and if the building has a limited capacity.
Coinciding with the two new COVID-19 attributes, Yelp is prepared to monitor and safeguard businesses' profiles from certain reviewers.
"To help protect businesses that may experience backlash for their vaccination policies, we are proactively monitoring Yelp pages of businesses that activate these attributes," the release said. "This is one of the significant measures Yelp takes to maintain the integrity and quality of the content on our platform."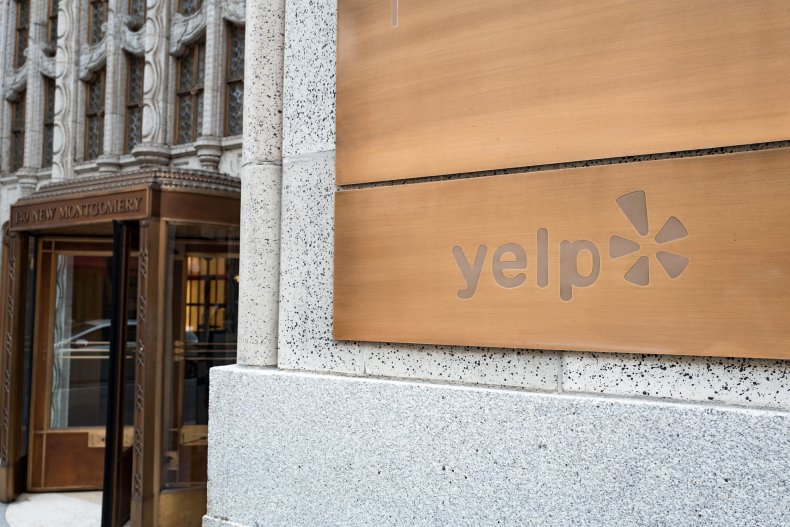 The company has a set of "special COVID content guidelines" that applies to all reviews throughout the pandemic. Any customer review that criticizes the COVID-19 policies of a business is considered in breach of those guidelines and will not be posted.
Yelp cited an increase in "review bombing" since the pandemic began, leading the company to remove nearly 8,000 reviews in 2021. The company is only removing reviews that primarily focus on the vaccination and masking requirements that are unrelated to the quality of service provided.
"Reviews from customers that criticize a business's vaccination requirements violate our special COVID Content Guidelines, which were introduced in March 2020 to protect businesses from reputational harm related to the pandemic," Yelp wrote.
A similar safeguard was introduced to Yelp when business attributes for Black-owned, Latinx-owned, Asian-owned and LGBTQ-owned were added as filters starting in June 2020. Yelp removed nearly 400 reviews with "hateful, racist or other harmful content" for businesses using identity attributes.
"Unusual Activity Alerts" are placed on business profiles that gain a significant amount of visits and reviews for their COVID-19 stances. Over 100 of these alerts allowed moderators to flag Yelp pages and remove over 4,500 reviews in violation of the site's guidelines since January, according to Yelp.
"If warranted, our team of moderators will investigate and may temporarily disable the ability to post as we place an alert over the business's reviews," the company said. "After activity on the business page has dramatically decreased or stopped, we will clean up the page so only first-hand consumer experiences are reflected."
The temporary hold on a business' profile can last anywhere from a few days to several weeks, according to Yelp.
"We've long invested in mitigating misinformation on our platform, to give consumers access to trusted content while helping businesses focus on what they do best: provide a great customer experience," Yelp wrote.