Yelp's Top 100 Places to Eat in the U.S: Selected Deals from the Best 30 Restaurants and Bistros in America
Yelp released its list of the top 100 restaurants in the U.S. today, with places in California featuring heavily in the top 10.
To determine Yelp's Best Places to Eat in 2020, the company's data science team pulled the top restaurants by ratings and number of reviews in 2019 across the U.S., with representation based on each place's share of top rated restaurants nationally, the company told Newsweek. The team then curated the list with the expertise of the company's community managers around the country to finalize the rankings.
"This year's "Top 100 Places to Eat" list saw breakfast and brunch as a top restaurant category, with 15 restaurants offering the cuisine and nearly all the businesses on the list are priced under $30 per person," Yelp's Trend Expert Tara Lewis told Newsweek. "Many of the businesses on this year's list are fast casual spots and many are what you might consider a hole in the wall, counter service type spots such as Healthy Substance (Chicago, IL) and Croby's Urban Viddles (Charlottesville, VA)."
The analysis done by the data science team found that nearly all the businesses on the list are priced under $30 per person. Interestingly, over 50 percent of the businesses in the top 100 opened within the last two years, with 27 of them joining Yelp in 2019.
To help readers make the most of this list, Newsweek has rounded up the best deals for places to eat in the top 30 U.S. restaurants, according to Yelp.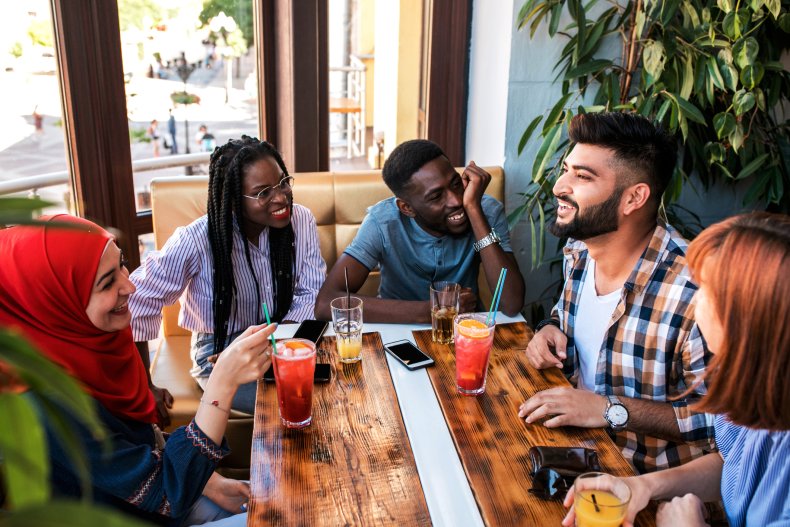 Farmbird—Washington D.C.
According to its website, meals are made from scratch daily, using fresh ingredients and classic techniques. Farmbird uses birds are raised humanely on an all-vegetarian diet without growth hormones or antibiotics on regional farms in Virginia, Maryland, Pennsylvania and Delaware. Get the first delivery from this restaurant free with Cavier.
Kahuku Farms is a result of two farming families spanning back three generations in Hawaii. It creates its meals and drinks from local and fresh ingredients. When ordering an iced drink, add a scoop of sorbet for $1.50 and all Keiki (under-12s) items include a freshly squeezed lemonade.
Shish Ke Baba—San Francisco, CA
This Turkish/Mediterranean restaurant is based in Bernal Heights, San Francisco. Get one free baklava with any plate purchase.
The Fuel Shack—San Clemente, CA
This eatery provides carefully selected breakfast and lunch items, prepared without the use of a fryer, griddle or grill, instead using slow-cooking methods. If customers write a review on the restaurant before February 1, 2020, they will be in with a chance of winning $500.
PorkChop & Bubba's BBQ—Bakersfield, CA
The catering company, also a restaurant, prides itself on "down home southern food and BBQ". It describes its menu "reminiscent of Grandma's home cooking with some modern influences". Get 10 percent off the first order.
Tommy Tamale Market & Cafe—Grapevine, TX
This Tex-Mex establishment serves gourmet tamales and a diverse selection of salsa. It opened in 2009 and is considered by some to be the best Tex Mex in the Lone Star State. Get one free beverage with your order using the offer on Yelp.
Kraved—Las Vegas, NV
This restaurant serves modernized versions of favorite comfort foods. Customers can try the slow-cooked and expertly seasoned rotisserie meats, pairing them with any one of their unique sides or homemade sauces. Get free Hummus and Pita Chips with your order on Yelp.
Bulegreen Cafe Yard—Oakland Park, FL
Bule is the name of the pot used to create the special way the bistro brews its coffee at the table. Get 10 percent off an order using the offer on Yelp.
The full list of Yelp's Top 100 Places to Eat in the U.S. for 2020 is below.
Businesses that offer reservations or waitlist on Yelp ♥
Businesses that are available for delivery or pickup on Yelp are marked with ⧫
Newsweek has affiliate partnerships, so if you make a purchase using our links we may earn a share of the sale.