Yemen: Airstrikes Kill 8 Women and a Child During Funeral Party, Houthis report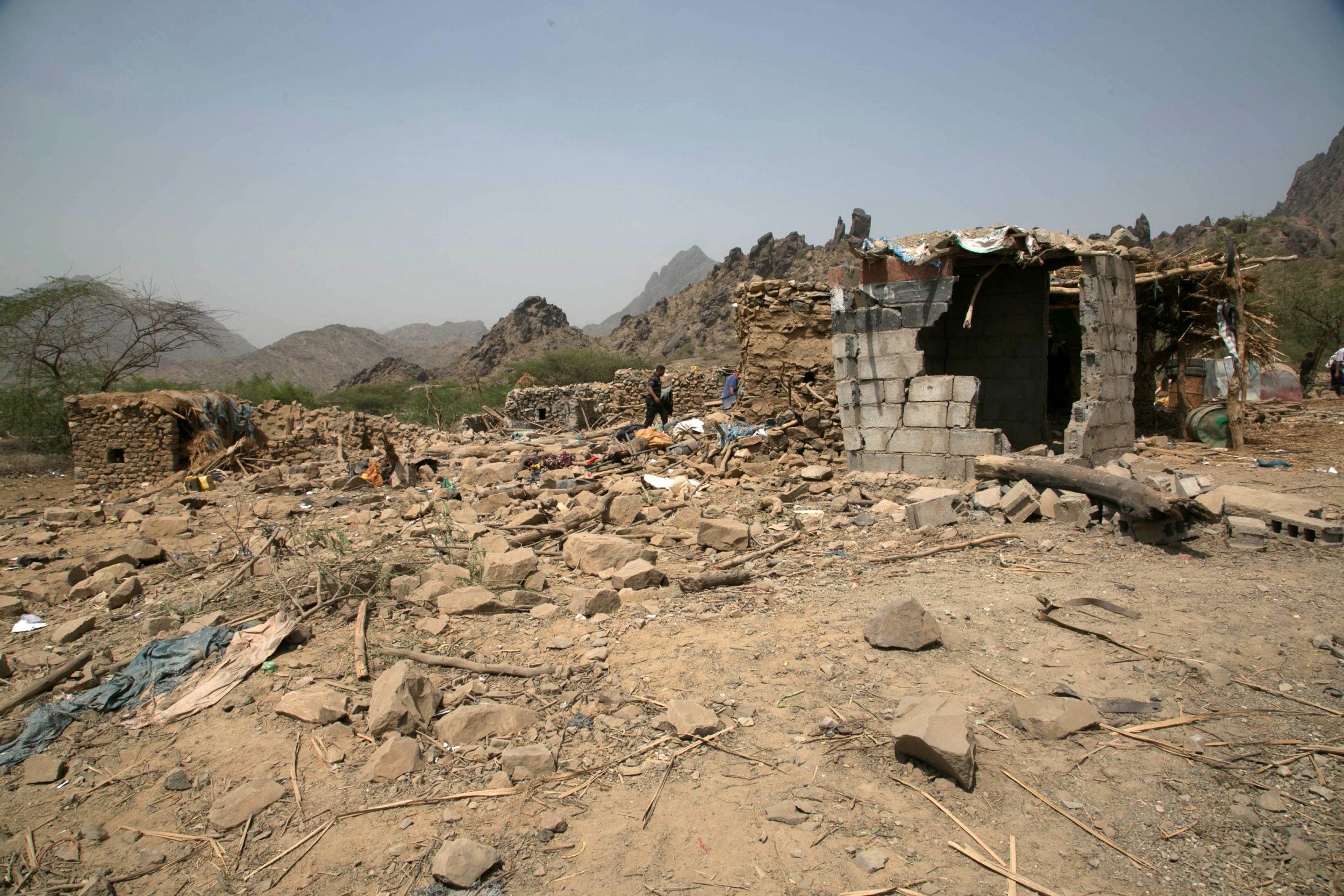 Iranian-backed rebels in Yemen said Thursday that an overnight airstrike has killed eight women and a child at a funeral reception near the capital, Sanaa.
A spokesman for the Houthi rebels, Abdel-Rahman al-Ahnomi, said that there was a second airstrike that hit emergency responders in Arhab, which lies southwest of Sanaa, the BBC reported.
The Houthis have taken control of swathes of the country since 2015, when they forced Yemeni President Abd-Rabbu Mansour Hadi into exile. A coalition led by Saudi Arabia launched a campaign of airstrikes in March 2015 against the Houthis. At least 10,000 people have been killed in the conflict.
The rebels said that the Saudi-led coalition was to blame for the strikes. The coalition has not yet publicly commented. The Houthi spokesman Ahnomi said that dozens of people were also wounded in the airstrikes.
The reports have not yet been independently confirmed and conflicting information often comes out of the Yemen war.
The conflict has created a massive humanitarian crisis in Yemen, one of the world's poorest countries. Some 3.3 million people, including 2.2 million children, are suffering from acute malnutrition according to UNICEF. The agency is seeking to raise $236.5 million to address the crisis in 2017.
The chaos has also allowed militant groups, including al-Qaeda in the Arabian Peninsula (AQAP) and the Islamic State militant group (ISIS), to proliferate.
In the first foreign military action authorized under U.S. President Donald Trump, a team of U.S. commandos conducted a raid against alleged AQAP militants in Yemen's al-Bayda province in January. The raid left numerous civilians and a U.S. soldier dead, as well as militants.