Two Warring Sides in Yemen Agree on Ceasefire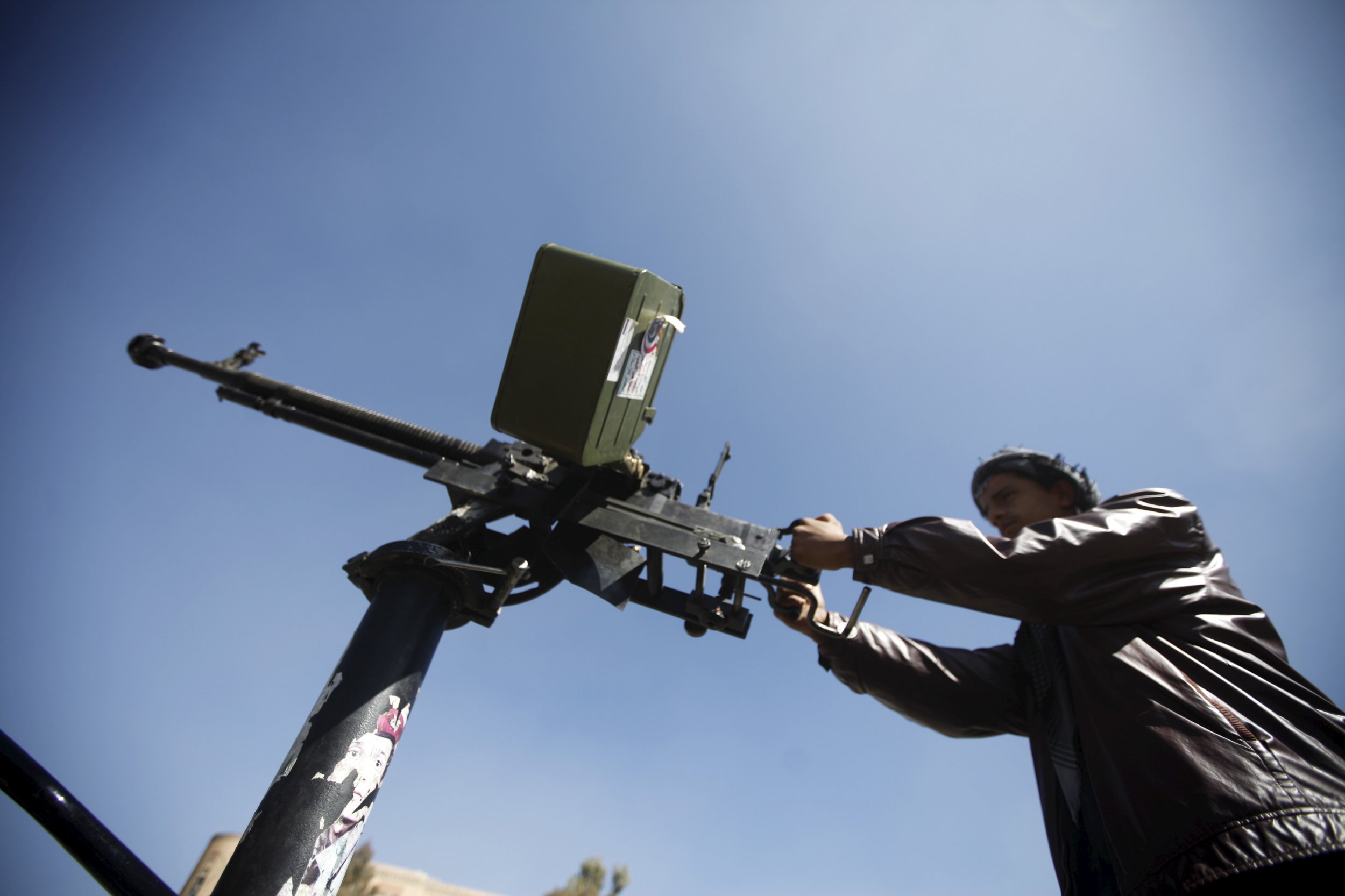 A seven-day ceasefire between the Yemeni government and Houthi rebels is to begin at midnight on Monday, a Yemeni government delegate at U.N.-sponsored peace talks said on Monday.
"We hope the militias will commit to the ceasefire this time," Mueen Abdulmalek told AFP news agency. A presidency official also confirmed the truce after an agreement was struck between Yemen's U.N. envoy Ismail Ould Cheikh Ahmed and Yemeni President Abd-Rabbu Mansour Hadi. A spokesperson for the Houthi rebels, Mohammed Abdul-Salam, acknowledged the truce on Saturday, Reuters reported.
Both sides of the conflict are to be represented at peace talks in Switzerland on Tuesday in a bid to end a nine-month conflict that has killed almost 6,000 people and wounded more than 27,000 people.
Yemeni foreign minister, Abdel-Malek al-Mekhlafi, had earlier said that the conflict would stop on "the evening of December 14," Al Jazeera reported. Al-Mekhlafi is to lead the delegation of Hadi's delegation to the U.N. talks.
"We are going to the talks with serious intentions and we hope that the other side abides by that," he added.
Forces loyal to Hadi, supported by Saudi-led coalition air strikes, and Iranian-backed Houthi rebels have battled each other since March. A first round of peace talks in June failed to bring a solution to the conflict, while a ceasefire in May and another in July were unsuccessful due to accusations of violations by both sides.
The impending truce on Monday showed no sign of stopping the continued violence in the country, where hundreds of thousands of people have already been displaced. On Sunday, Saudi-led coalition strikes and clashes between pro-Hadi fighters and Houthi rebels killed at least 44 people, medical and military sources told the AFP.
The Shiite Houthis control the majority of the country's northern regions and felt marginalized by Hadi's Sunni government. In March, a Houthi advance on Hadi's southern stronghold of Aden forced him to flee the country. The rebels then captured the capital, Sana'a. The Saudi-led coalition has helped pro-Hadi forces retake Aden and the northeastern city of Marib.
Capitalizing on the continued fighting, Al-Qaeda in the Arabian Peninsula (AQAP) has gained a foothold in the province of Hadramawt and the Islamic State militant group (ISIS) has carried out attacks in both Sana'a and Aden.