Suicide Bomber Kills At Least 54 People in Yemen, Amid Plan to Resume Peace Talks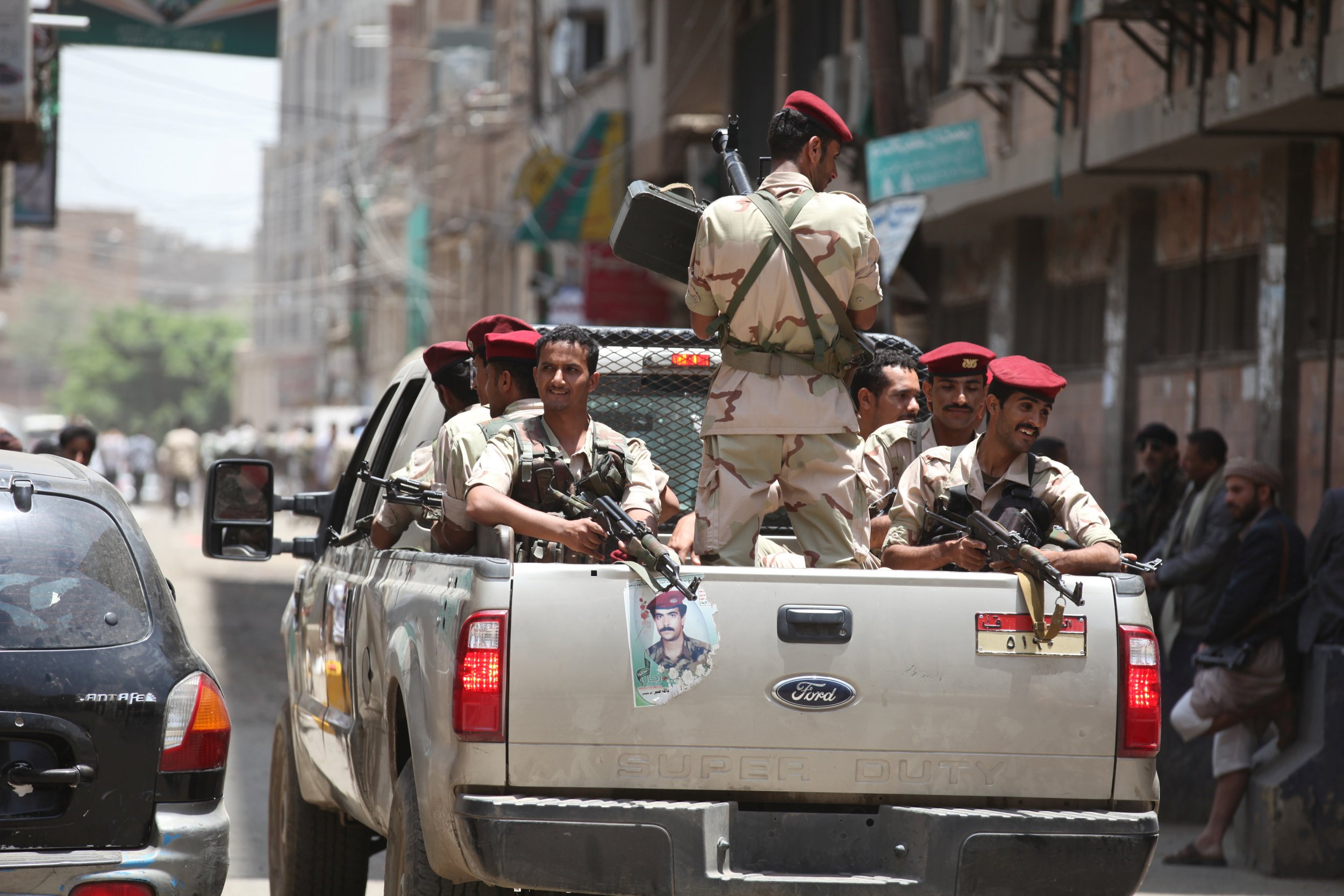 A suicide bomber has killed at least 54 people in the Yemeni port city of Aden, according to charity Médecins Sans Frontières (MSF).
The attacker reportedly drove a car packed with explosives into a training camp for pro-government militia forces.
At least 60 more people were taken to MSF's hospital in Aden for treatment following the blast, Reuters reported. No group has yet claimed responsibility for the attack, although both Al-Qaeda and the Islamic State militant group (ISIS), are active in the region.
Monday's assault comes amid an international agreement, which the U.S. announced last week, to try and end the country's 17-month civil war, the BBC reported.
At present, forces loyal to Yemen's Sunni President Abd-Rabbu Mansour Hadi are battling the Shia Houthi rebels. Saudi Arabia, along with its regional allies, has been supporting the pro-government troops, and claims Iran is backing the rebels—a charge that the country denies.
Under the new plan, which both sides have responded positively to, the Houthi rebels must leave the Yemeni capital of Sanaa and in return, negotiations will begin on forming a new unity government.
The rebels have said they are prepared to resume talks providing the Saudi-led coalition stops attacking them. Their willingness to negotiate comes after the last round of peace talks failed in Kuwait earlier this month.
The war in Yemen began in March 2015 when the Houthis, backed by forces loyal to the former President Ali Abdullah Saleh, rose up against the government. They succeeded in ousting Hadi and his cabinet from Sanaa but were met with airstrikes from Saudi Arabia and other Arab states.
The U.N. has made it clear that the Saudi-led coalition has dramatically worsened the situation in Yemen, calling it a "humanitarian catastrophe." More than 6,600 people have died since fighting began, while 2.5 million people have been displaced.