Rare Tropical Cyclone Chapala Drenches War-Torn Yemen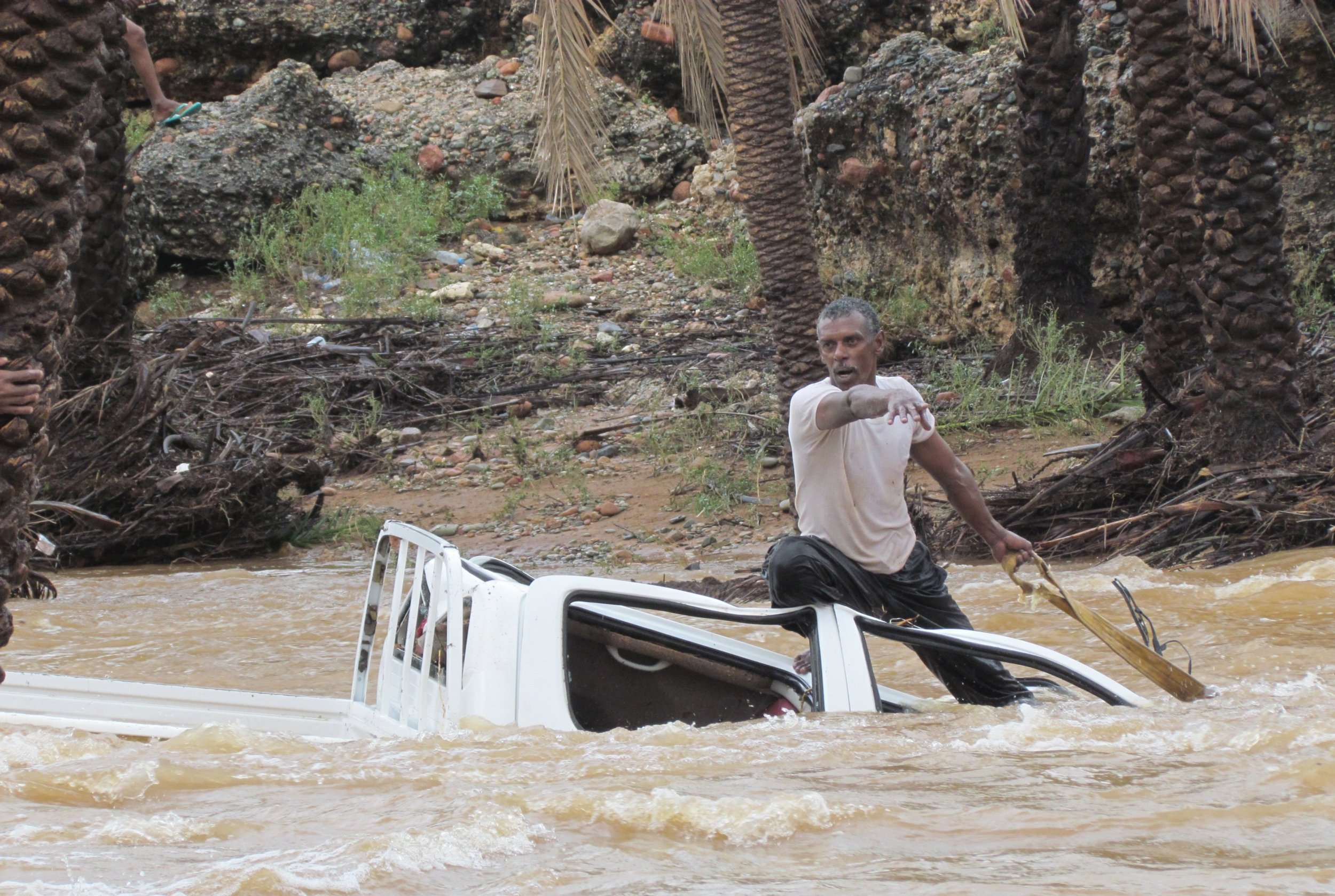 A rare tropical cyclone made landfall on war-torn Yemen on Tuesday, drenching the country with rain and forcing tens of thousands from their homes, according to the United Nations.
Cyclone Chapala first made landfall in the southern port city of Mukalla, which is under the control of the militant group Al-Qaeda, the BBC reported. Prior to touching down on mainland Yemen, the storm hit Socotra, a Yemeni island around 350 miles southeast of Mukalla, killing one person.
More than 1 million people in Yemen will be affected by the cyclone—the country's first tropical storm on record, CNN reported—and there are reports of three dead and 34 injured, according to the U.N. Office for the Coordination of Humanitarian Affairs. Shabwah and Hadramaut governates in Yemen's east will felt the brunt of the cyclone, as it swept in across the Arabian Sea from the southeast, although large parts of Yemen will also be impacted, said OCHA. Shabwah and Hadramaut have a combined population of 1.9 million; 1.4 million of them need humanitarian assistance, said OCHA.
Some coastal areas of Hadramaut have already received nearly 10 inches of rain, and between 3 and 7 inches have been dumped on regions farther inland, according to a map from UNOSAT, the U.N.'s satellite imagery branch. The cyclone has since eased into a depression, but Yemen's major cities of Aden and Sanaa are expected to receive between 1 and 3 inches of rain in the next few days, close to the equivalent of Yemen's typical annual rainfall of 4 inches, according to the U.N.
More than 80 percent of Yemen's population of 24 million needed some form of humanitarian assistance before the cyclone, after more than half a year of fighting between a Saudi-led coalition and Houthi rebels in the country, the U.N. said earlier this year.
Months of fighting in Yemen have destroyed basic infrastructure, such as roads and hospitals, and have cut off supplies to water and food, according to Oxfam, which calls the cyclone "a humanitarian disaster on top of another." A number of international humanitarian aid organizations have delivered aid to the country, while planes from Oman and the United Arab Emirates on Wednesday delivered supplies of relief aid, including food and blankets, the Agence France-Presse reported.