Hunger Affects 14 Million Yemenis One Year After Start of War: Oxfam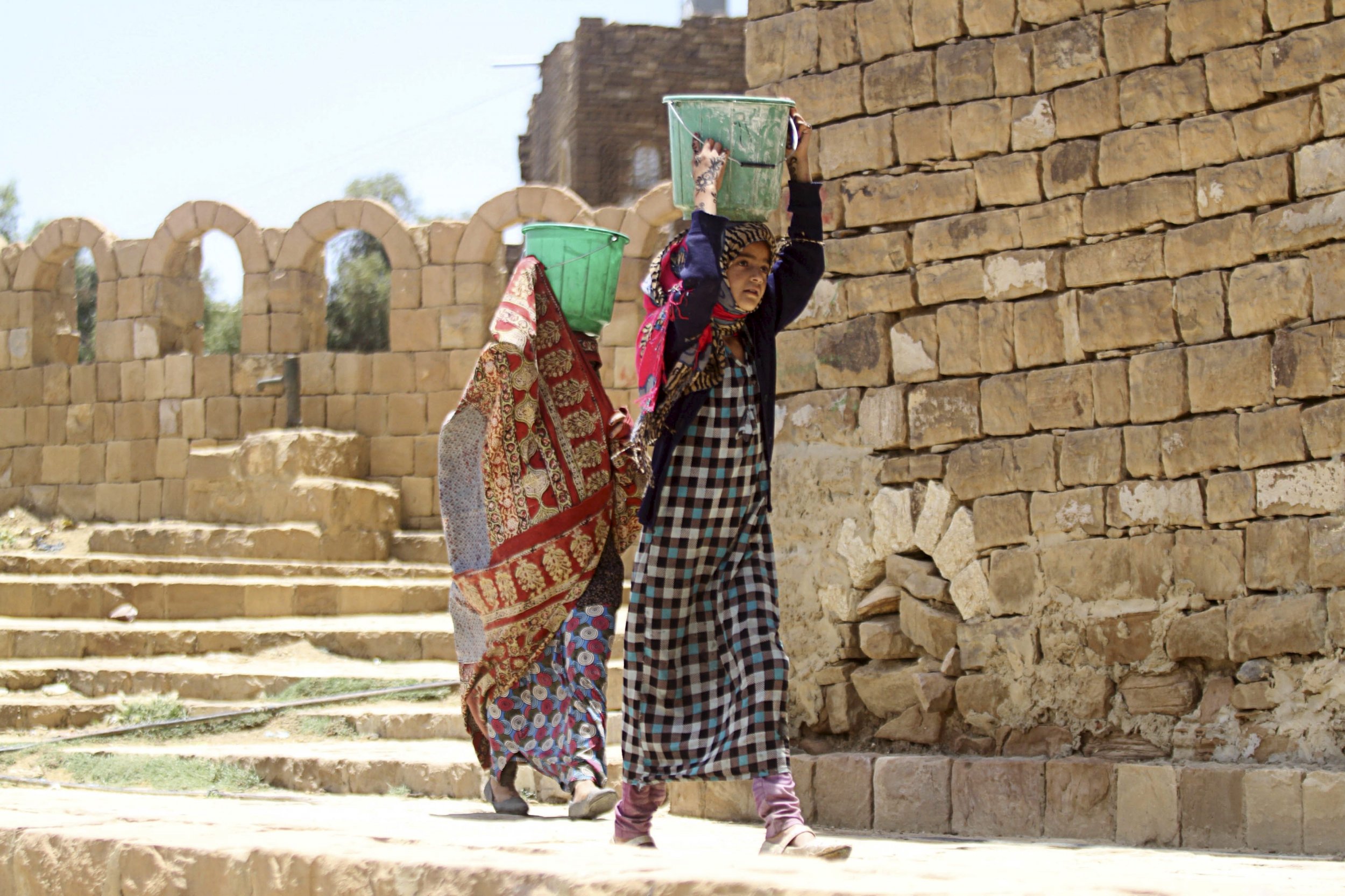 As the one-year anniversary of Yemen's war approaches, more than 80 percent of the country is in "dire need" of humanitarian assistance, according to a new report from Oxfam.
Millions of Yemenis risk being pushed into famine due to the country's teetering banking crisis, Oxfam said on Wednesday. In addition to the Central Bank of Yemen's struggle to stabilize food prices, international banks are reluctant to provide credit to importers. This means traders are having to suspend shipments to a country where 90 percent of food is imported.
On March 26, 2015, Saudi Arabia launched its first airstrikes against Yemen in an effort to oust the Houthi rebel group, which had been steadily gaining control of key parts of the country. According to Oxfam, more people in Yemen were killed by explosive weapons in the first seven months of 2015 than anywhere else in the world.
Since the start of the crisis, Saudi Arabia has purchased several billion dollars' worth of weapons, including drones, rockets and torpedoes from the U.K., the U.S., France and other countries. Between May and September, the U.S. sold $7.8 billion worth of weapons to Saudi Arabia and approved more than $12 billion in arms deals with the country late last year, according to Human Rights Watch.
In February, the Central Bank of Yemen stopped guaranteeing favorable exchange rates for the import of sugar and Oxfam now believes that wheat and rice may soon follow. Uncertainty surrounding the country's finances could lead to fewer imports getting into the country, pushing food prices up further, says Oxfam.
"For a country that imports 90 percent of its food, this could result in price hikes hitting a quarter of the population, already on the edge of starvation," said Oxfam.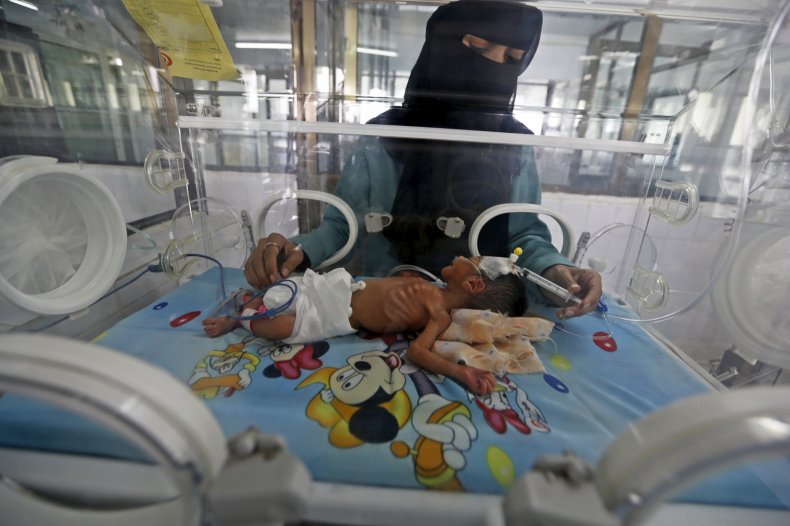 More than 14 million people in Yemen, which has a population of 24 million, "are hungry and the majority will not be able to withstand the rising prices for food if importers are unable to trade due to a crippled financial system," Oxfam said.
One in four children in Yemen is malnourished and malnutrition rates in Taiz governorate are as high as 30 percent, said Mercy Corps, a Portland, Oregon–based humanitarian organization.
More than 6,100 people have died in Yemen—113 casualties per day—over the past year, while 2.4 million people have been displaced and 21.2 million, or 82 percent of the country's population, need some form of humanitarian aid, says Oxfam. Yemen's food crisis has been made worse by the destruction of farms and markets, and shelling that has cut off main supply routes.
"A brutal conflict on top of an existing crisis, a catastrophe on top of catastrophe, has created one of the biggest humanitarian emergencies in the world today—yet most people are unaware of it," Sajjad Mohamed Sajid, Oxfam's country director in Yemen, said in a statement. "Men, women and children are caught between reckless bombing from the sky and indiscriminate shelling on the ground, with nowhere to hide."
Three months after the conflict began, 10 out of Yemen's 22 governorates were classified as being "one step away" from famine by the World Food Program. In war-torn Taiz City in southeastern Yemen, food prices have increased by 200 percent in some areas and some markets are without vegetables and infant formula milk. Some Taiz residents told Oxfam they have gone without food for 36 hours during the worst times of conflict, and many are afraid of sniper fire or shelling if they venture out to get food.
A severe shortage of food has led to malnourishment in many parts of the country: In western Al-Hodeidah governorate, 31 percent of the population is malnourished, compared to 18.3 percent in 2014, says Oxfam.