Humanitarian Aid Lands in Yemen After Three-Week Saudi Blockade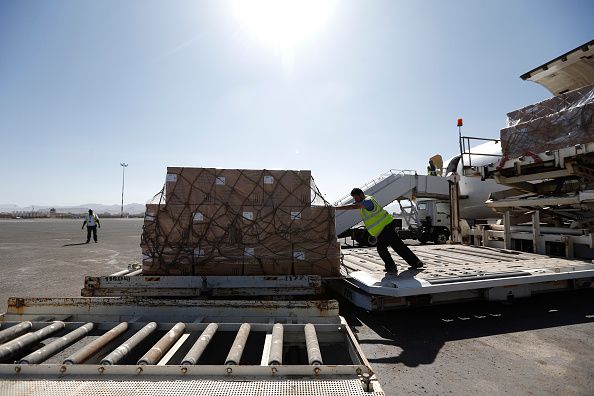 Three planes carrying humanitarian aid and aid workers landed in Yemen's capital on Saturday, the first delivery to the war-torn nation in nearly three weeks due to a blockade imposed by the Saudi-led coalition that controls the entry points.
Aid shipments were awaiting delivery for several days in advance, after Saudi leaders agreed on Wednesday to lift the blockade. The UN Office for the Coordination of Humanitarian Affairs said that despite the approval, they weren't given the green light to enter Yemen until late Friday night, reports The Guardian.
The World Food Program, the World Health Organization and UNICEF warned that the blockade of humanitarian services would cause conditions in Yemen to deteriorate rapidly. Around seven million people are at risk of famine in Yemen, and at least one million children are exposed to a recent outbreak of both diphtheria and cholera.
The three-year civil war continues to rage in Yemen, where 10,000 have died and around 3 million people have been displaced. Saudi Arabia controls much of the nation's operations, closing off access from sky, sea and land entry-points in response to a missile attack by Iran-backed Houthi rebels in Saudi Arabia, according to the VOA. The brief opening of the blockade for humanitarian deliveries also meant opening the Sana'a airport in Yemen's capital city.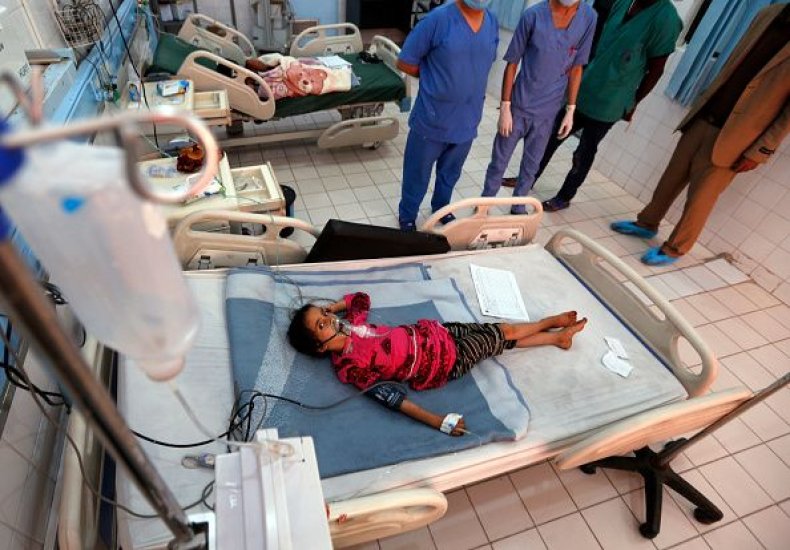 "While we cautiously welcome the Saudi-led coalition's pledge to allow UN aid into Yemen once again, the opening of Hodeida and Sana'a airport is not enough," UK foreign affairs spokesman Fabian Hamilton told the Guardian. "Innocent civilians, including children, are still at risk of starvation and malnutrition due to this brutal blockade that has already taken its toll on the civilian population of the country."
The humanitarian agencies are concerned that the opening might be short-lived, allowing the crisis to continue once vaccines and food from the three planes are expended.
"Humanitarian aid alone cannot resolve the issue in Yemen right now," said International Rescue Committee director Paolo Cernuschi."It cannot meet all the needs of the Yemeni population. Humanitarian aid accounts for 20-25 percent of food imports into the country. The remaining 75-80 percent still need to come in through commercial means. So, if the ports do not re-open across the board for humanitarian and commercial shipments, we really are looking at a catastrophic deterioration of the situation and creating a humanitarian crisis of proportions that I think we've not seen in our lifetimes", he said.