Yemen's Ex-Leader Ali Abdullah Saleh Killed in Battle After Gaining Saudi Support. What Is Happening in Yemen?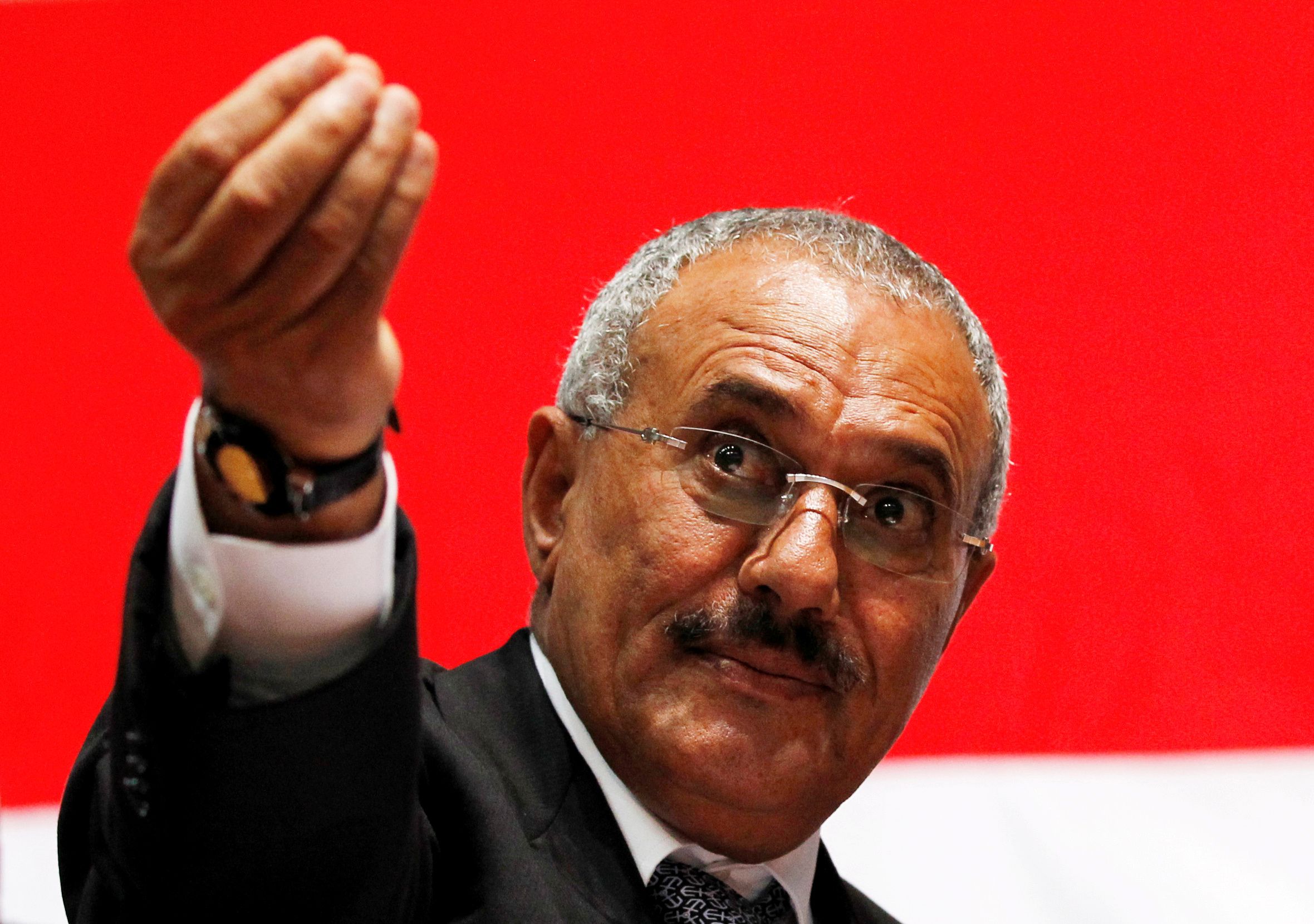 Yemen's former leader Ali Abdullah Saleh was killed Monday as fighting broke out in the capital city Sana'a, according to government officials and members of his party.
Saleh was once allied with the rebel Houthis, a Shiite group linked with Iran, but had recently switched his alliance to Saudi Arabia, which has led a three-year bombing campaign against the Houthis in Yemen and implemented a blockade of Yemeni ports. The news that Saleh had been killed came just hours after Saudi Arabia decided to back Saleh, calling his fight against the Houthis a "popular uprising."
Yemen's Houthi-run Interior Ministry said Saleh was killed in the fighting that broke out between Houthi rebels and forces loyal to Saleh last week. Members of Saleh's General Peoples Congress later said he had been killed by sniper bullets. Footage on social media appeared to show the former leader's body wrapped in a blanket, a large wound on the side of his head. In other footage, armed militiamen appear to unfurl a blanket with the corpse while shouting "Praise God!"
The fighting that led to Saleh's death also apparently allowed the Houthis to gain control of the majority of Sana'a.
Saleh ruled Yemen for more than three decades until he was forced to resign following the Arab Spring uprising of 2011. He remained in the country, however, and continued to wield political power from behind the scenes.
The death of a leader who played a significant role in Yemeni politics is stunning, but experts said Saleh's death will not change the face of the conflict significantly.
"Saleh's actions in Yemen, in working with his former opponents the Houthis, were complicating many of the efforts at resolving the conflict," Harrison Akins, a researcher with the Howard Baker Center, told Newsweek. "However, I don't feel that his death will greatly impact the war, as he had recently split with the Houthi forces as he tried to end the Saudi blockade, which undermines any argument that he held sway with the Houthi leadership.
"In addition, the fault lines of the conflict predate Saleh's involvement with the Houthis and many of the foreign powers involved in the Yemeni conflict are driven by their own strategic interests in the region," Akins continued.
Yemen has been decimated by nearly three years of fighting and a Saudi-led bombing campaign backed by the United States. This week's fighting reportedly left aid workers trapped inside a building and unable to administer support to civilians. Witnesses said that dead bodies of civilians and rebel fighters alike littered the streets of Yemen's capital.
Saudi Arabia views the Houthis as an Iranian proxy located just next door. The rivalry between Riyadh and Tehran, which has increased significantly in recent months, has exacerbated the conflict in Yemen. The fighting and bombing have killed over 10,000 civilians, displaced around 3 million people and led to one of the world's worst humanitarian crises. Yemen is now facing the most significant cholera epidemic in recent history, an outbreak that is especially dangerous for children.
"Fighting is restricting the movement of people and life-saving services within Sana'a city. Ambulances and medical teams cannot access the injured and people cannot go outside to buy food and other necessities," Stéphane Dujarric, a UN spokesman in Yemen, said in a statement on Sunday. "This latest outbreak of violence could not come at a worse time for the Yemeni people, who are already caught up in the world's largest humanitarian crisis."
Iran supports the Houthis politically but denies helping to arm the rebel group.