Yemen: MSF to Withdraw Staff From Six Hospitals After Deadly Airstrike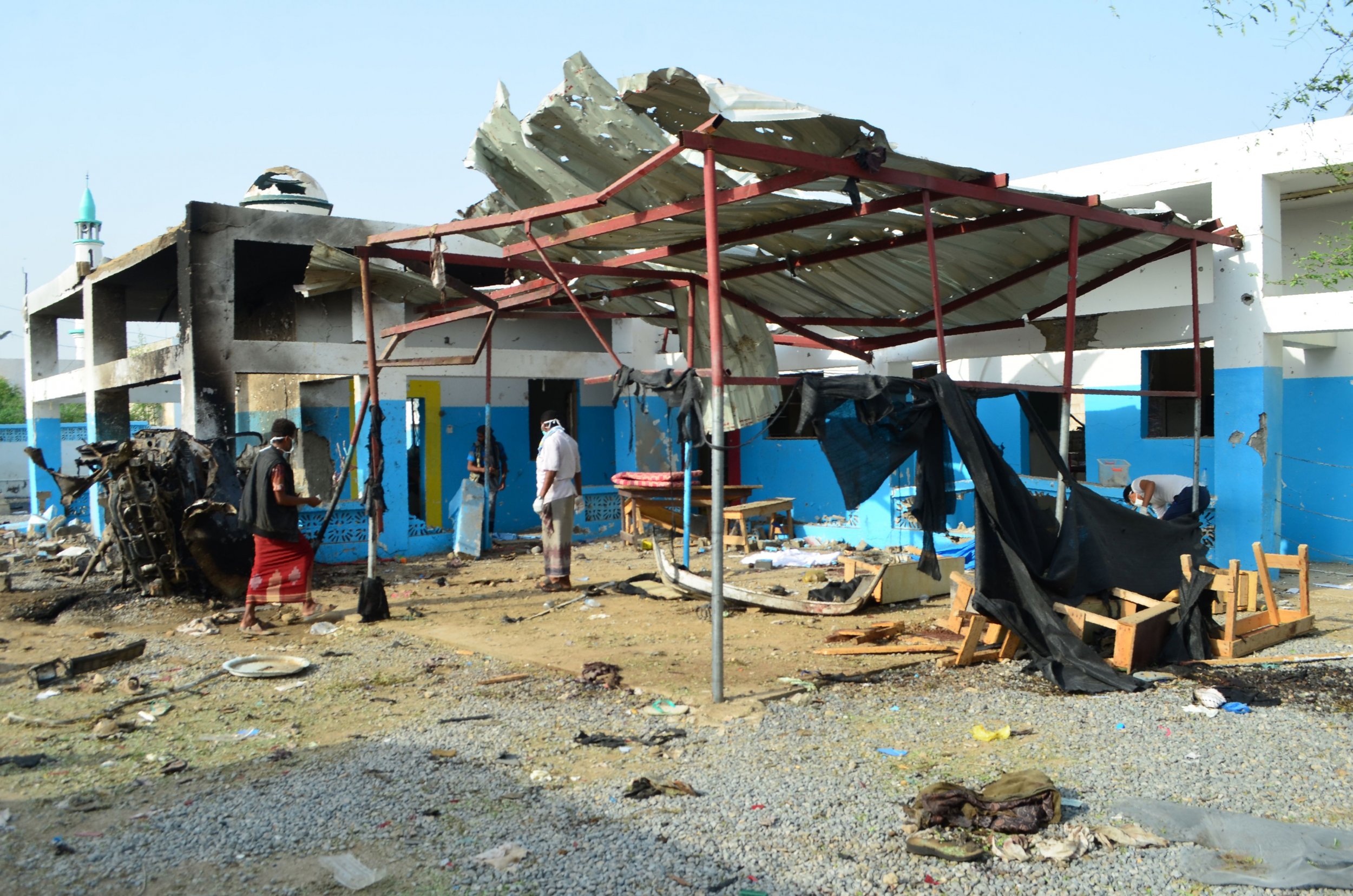 Medical charity Médecins Sans Frontières (MSF) says it is pulling its staff out of six hospitals in northern Yemen after an airstrike by the Saudi-led coalition killed 19 people when it hit one of its facilities.
The Monday airstrike hit an MSF-supported facility in Abs, in Yemen's Hajjah province, killing a total of 19 people. The French charity said it was the fourth attack on its facilities in Yemen during the year-long civil war and that it considered hospitals in the Saada and Hajjah provinces to be "unsafe for both patients and staff."
"MSF is neither satisfied nor reassured by the Saudi-led coalition's statement that this attack was a mistake," said MSF's Yemen branch in a series of tweets. "That medical staff, sick and injured people are killed inside a hospital speaks of the cruelty and inhumanity of this war."
The charity said it condemned the way "all involved actors," including the Saudi-led coalition and the Houthi rebels, were conducting the war. Saudi Arabia began a campaign of airstrikes against the Iranian-backed Houthis in 2015, after the latter had forced the government of President Abd Rabbuh Mansur Hadi into exile.
More than 6,000 people have been killed and 2.5 million displaced as a result of the conflict in Yemen, according to the United Nations. The Saudi-led coalition was blacklisted in a U.N. report in June after its airstrikes were found to have killed hundreds of children, while the Houthis were also blacklisted for recruiting child soldiers.
MSF said that the hospitals it was withdrawing from would remain staffed by local volunteers and government employees. The charity said it was still supporting the facilities with "medications, money and incentives" for the government staff.