Yemen in Photos: Conflict Brings Destruction and Fuel, Water Shortages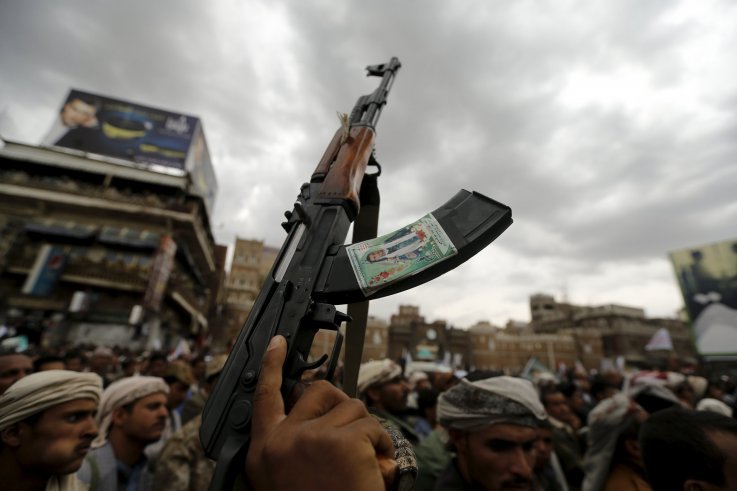 The United States promised Tuesday to increase delivery of weapons and sharing of intelligence in support of the Saudi-led coalition fighting Houthi militias in Yemen. Launched March 26, the coalition's air campaign aims to prevent the Shiite Houthis, who get support from Iran, from taking over as Yemen's rulers.
"Saudi Arabia is sending a strong message to the Houthis and their allies that they cannot overrun Yemen by force," U.S. Deputy Secretary of State Antony Blinken told reporters in the Saudi capital of Riyadh late Tuesday. "As part of that effort, we have expedited weapons deliveries, we have increased our intelligence sharing, and we have established a joint-coordination planning cell in the Saudi operation center."
The World Health Organization reports (WHO) 643 deaths and 2,226 injuries in the Yemen conflict as of Monday, though estimates are likely to change as more cases are verified. As the conflict continues, those on the ground struggle not only with damage to property but also ongoing water scarcity and shortages of fuel and medical supplies. More than 100,000 people have fled their homes, and some humanitarian aid organizations have evacuated their international staff.
The WHO says that "the humanitarian situation is critical, with power cuts and water and fuel shortages further deteriorating" conditions. Challenges in accessing airports and seaports have made it difficult to bring medical supplies into Yemen, and fuel shortages are exacerbating the situation, making it difficult to move supplies within the country.