Yemen's Houthi Rebels Claim Attack on Abu Dhabi Airport, UAE Denies It
Yemeni Houthi rebels said on Thursday that they used a drone to attack Abu Dhabi International Airport.
The claim was made by rebel-run television, Al-Masirah. Despite the allegations, an official from the United Arab Emirates told Reuters that "operations at the airport are business as usual."
Just one day before the incident, the rebel group attacked two Saudi oil tankers. Although the attack left only one tanker with minor damages, shipments through the Red Sea were suspended.
"In the interest of the safety of ships and their crews and to avoid the risk of oil spill, Saudi Aramco has temporarily halted all oil shipments through Bab-el-Mandeb Strait with immediate effect," said Saudi Arabian Energy Minister Khalid al Falih in a statement.
Abu Dhabi International Airport made no mention of the attack on Thursday. "Abu Dhabi Airports can confirm that there has been an incident involving a supply vehicle in Terminal 1 airside area of the airport at approximately 4:00 pm today. This incident has not affected operations at AUH and flights continue to arrive and depart as scheduled," a tweet reads.
A second tweet followed, saying in part that the airport would "continue to monitor the situation."
The rebel forces, however, indicated that their drone flew 932 miles before reaching the airport. The group said that the drone that was used in the supposed attack, Sammad 3, was named after a rebel leader who was previously killed in an airstrike.
Yemen's Houthi rebels have been in a conflict with Saudi Arabia since 2015. United Nations Secretary-General Antonio Guterres said in April 2018, "Yemen is the world's worst humanitarian crisis."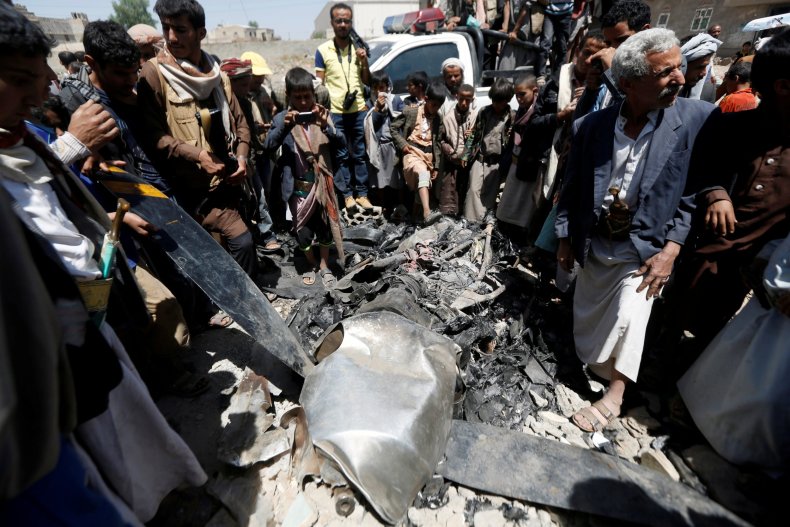 Reports show that thousands have been wounded in the crisis and at least 10,000 were killed. To make matters worse, cholera, which is a preventable disease, has become rampant in Yemen. Ever since a massive outbreak in 2016, more than 1 million cases have been reported and the disease has killed more than 2,000 people.
One of the rebel group's spokespeople, General Abdullah al-Jafri, told Al-Masirah television that the attack demonstrates the group is capable of attacking civilian infrastructure. When speaking of the United Arab Emirates and Abu Dhabi Airport's denial of the attack, another spokesman, Mohammed Abdul-Salam, said that the airport was lying.
"It is a lie," Abdul-Salam told Al Jazeera. "They cannot deny the new reality on the ground."