Yemeni Families Sue the U.S. Over 'Wrongful Deaths' From Drone Strike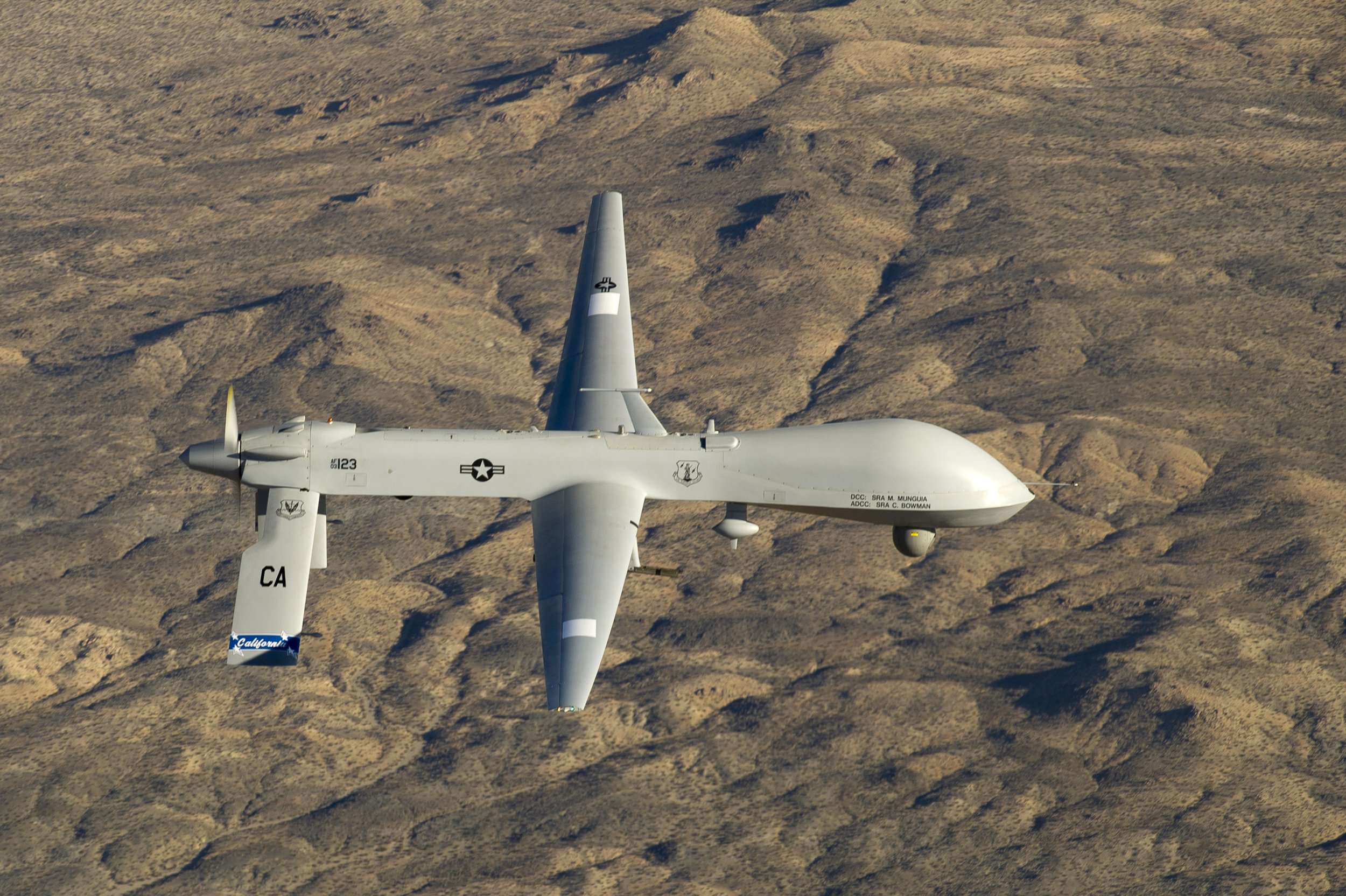 WASHINGTON (Reuters) - The families of two Yemeni men killed in 2012 have sued the United States, alleging they were innocent bystanders hit by missiles from a U.S. drone strike and calling for an acknowledgement of their "unlawful deaths."
In a wrongful death lawsuit filed late Sunday, the families of Salem bin Ali Jaber and Waleed bin Ali Jaber said their deaths "violated the laws of war and norms of customary international law" and "provide a case study of the failures of the drone war."
The lawsuit does not seek any monetary relief, according to the 43-page filing.
Salem, an imam, and Waleed, a police officer, were killed Aug. 29, 2012 in the eastern Yemeni village of Khashamir when Hellfire missiles were fired from a U.S. drone near the local mosque, according to the complaint.
Representatives for the White House did not immediately respond to requests for comment. The lawsuit named U.S. President Barack Obama, former Defense Secretary Leon Panetta and former CIA Director David Petraeus, as well as several other unnamed people, as defendants.
The United States has been conducting counterterrorism operations in Yemen for years as it targeted al Qaeda there with the support of President Abd-Rabbu Mansour Hadi.
U.S. officials have said armed, unmanned aircraft are a useful tool in fighting militants but have acknowledged the practice has led to what they call "blowback" in places such as Yemen.
In 2013, Obama set tighter rules on drone strikes and promised greater transparency for the program.
The lawsuit, first reported by the New York Times, said the two men were inadvertently killed when they met with three youths who had requested a meeting with Salem, who took Waleed along as protection.
"Though the United States government has never acknowledged it publicly, it appears that drone operators had evidence that the three young men were Qaeda members and assumed the other two must be as well," the Times wrote.
Salem had recently preached against al Qaeda, and the plaintiffs said they believe none of the three youths were high level targets for the United States, the complaint says.
After the deaths the families of Salem and Waleed received $155,000 in compensation from the Yemen government, but it was unclear where the money originated, according to the lawsuit.
The case is Salem bin ali Jaber et al v. United States et al, U.S. District Court District of Columbia, No. 1:15-cv-00840.