Yemeni Houthi Fighters in Tanks Reach Central Aden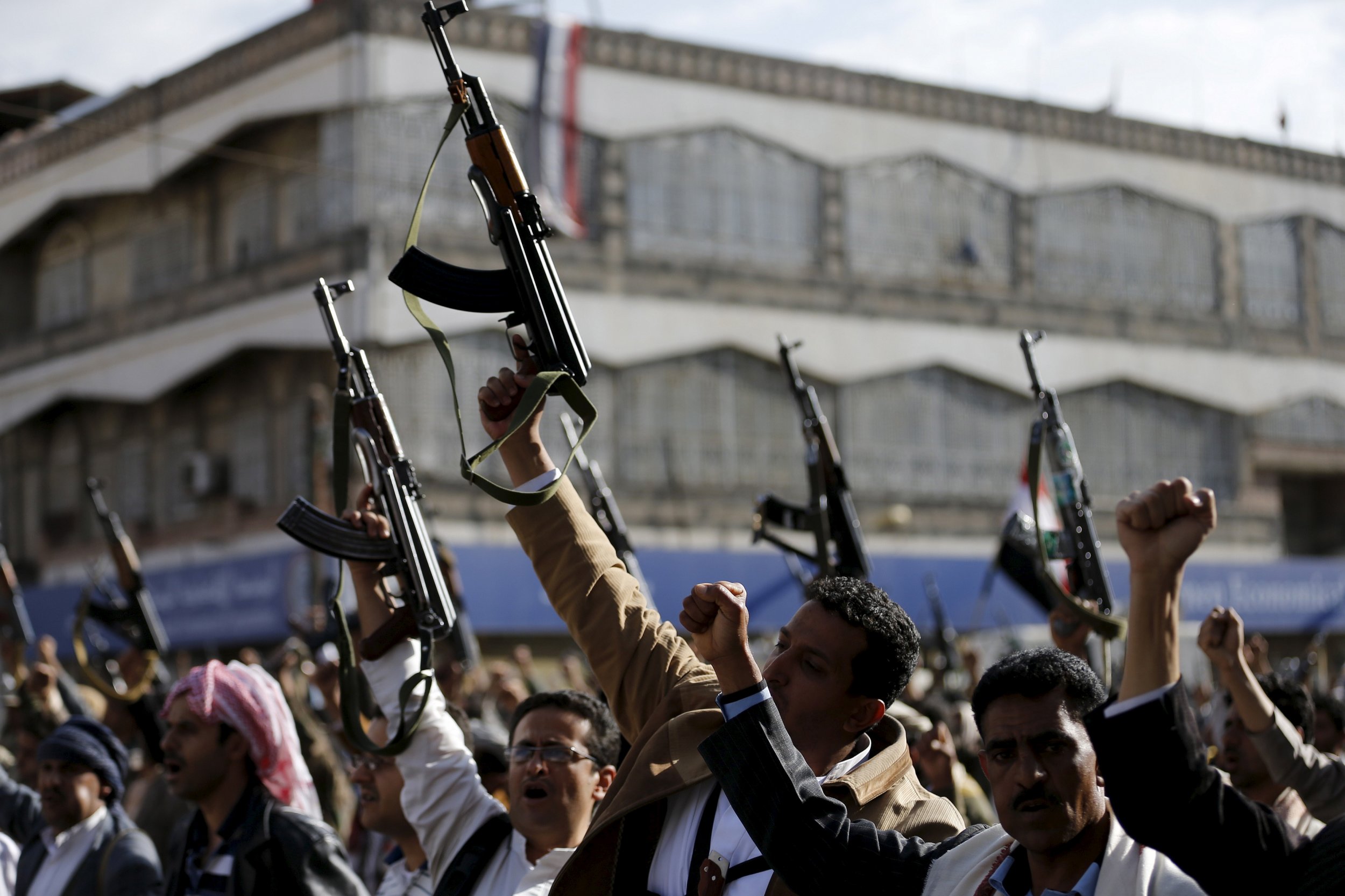 Houthi fighters and their army allies advanced in a column of tanks on Wednesday into a central district of the southern city of Aden, the main foothold of loyalists of President Abd-Rabbu Mansour Hadi, witnesses said.
The Houthis' military push into the Khor Maksar district happened despite a week of Saudi-led air strikes as well as bombardment from naval vessels off the coast of Aden aimed at reversing relentless Houthi gains on the battlefield.
The Shi'ite Muslim fighters and their ally, former president Ali Abdullah Saleh, emerged as the dominant force in Yemen after they took over the capital six months ago.
Aden residents saw large groups of fighters carrying rocket propelled grenades accompanied by tanks and trucks mounted with machine guns in Khor Maksar, which lies on narrow neck of land linking central Aden with the mainland.
Many people fled the area and some were trying to get on a ship leaving the port.
Earlier on Wednesday, dozens of fighters were killed in clashes between Houthi fighters and their army allies on one side, and militiamen and tribesmen opposing them around Aden and elsewhere in south Yemen, witnesses and militia sources said.
One witness saw the bodies of eight Houthi fighters and three pro-Hadi militiamen lying on the streets of Khor Maksar amid sporadic gunfire, as well as snipers mounting positions atop homes.
Hadi left the city on Thursday for Saudi Arabia, whose stated aim is to restore him to power.
In Dhalea, 100 km (60 miles) north of Aden, air strikes supported militiamen fighting street battles against the Houthis, who are allied with Saudi Arabia's regional foe Iran, and backed by army units loyal to longtime ruler Saleh, who was pushed out three years ago after "Arab Spring" demonstrations.
Ten of the militia fighters were killed, residents said, but Houthi forces and allied army units were being pushed back.
The Houthis suffered heavier losses in battles with tribesmen at a major army base in the southeastern province of Shabwa, where 35 Houthi and army fighters were killed along with 20 tribesmen.