Yemen's Houthi Rebels Using Child Soldiers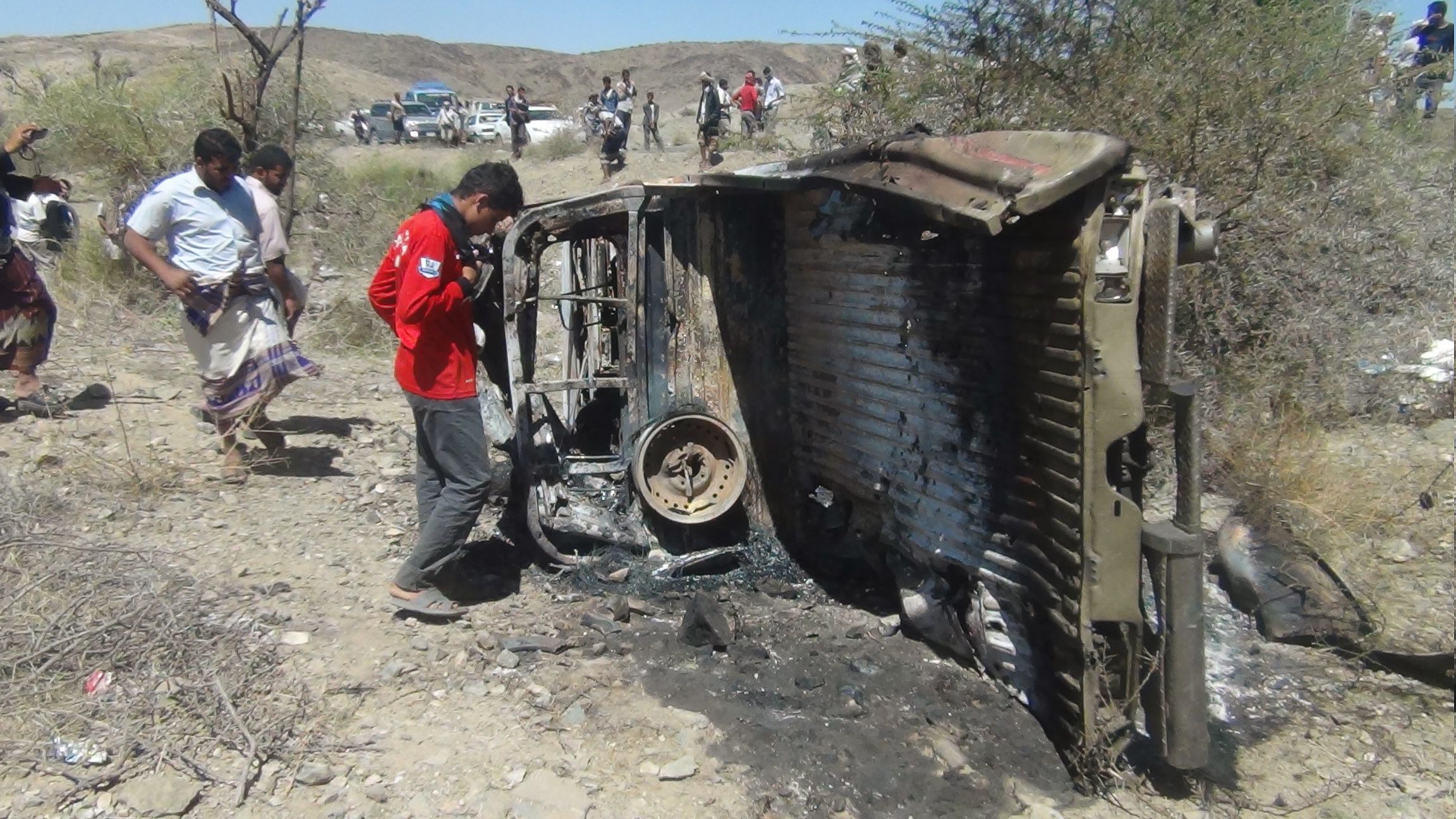 Yemen's Houthi rebels are increasing their recruitment, training and deployment of child soldiers in the battle against Sunni forces for control of the country, a new report has claimed.
Human Rights Watch (HRW), in the new report titled Yemen: Houthis Send Children Into Battle, condemned the rebels' use of children as "scouts, guards, runners, and fighters" in the conflict in what amounts to a "violation of international law".
The rights group have claimed that child soldiers had been wounded and killed since September 2014 after the rebels took control of the country's capital, Sana'a.
"As fighting rages in Yemen, the Houthis have ramped up their recruitment of children," said Fred Abrahams, special adviser at HRW. "Commanders from the Houthis and other armed groups should stop using children or risk prosecution for war crimes."
"All armed groups in Yemen should reject sending children to battle or using them to support fighting," Abrahams added. "The cost to these young people – the trauma, the injuries, and the lost schooling – is huge, as is the cost to Yemen's future."
In HRW's report, it is claimed that the group's eyewitnesses have seen dozens of under-18 Houthi fighters stationed around Sana'a and in the Amran governorate. The UN also estimated that, last year, a total of 156 boys aged nine to 17 were recruited and used in the conflict, despite the legal age of military service in Yemen being set at 18. 140 of them reportedly belonged to Houthi rebel groups.
Yemen is a party to the Optional Protocol to the Convention on the Rights of the Child on the Involvement of Children in Armed Conflict, which clearly states that non-state armed factions "should not, under any circumstances, recruit or use in hostilities persons under the age of 18."
Global charity UNICEF last month claimed that children fighters, aligned with the Houthis and other groups, constitute a third of all personnel fighting in the Yemen conflict, with 140 children being recruited by armed group between March 26 and April 24 this year alone.
Saudi airstrikes have continued to pound Houthi positions in Yemen hours before a five-day humanitarian ceasefire begins to allow aid to reach those affected. However, they stopped just before Ismail Ould Cheikh Ahmed, the United Nations envoy to Yemen, flew into Sana'a for his first official visit to "discuss the humanitarian truce" and get all parties to "return to the negotiating table".
The Saudi-led military operation, entitled Operation Storm of Resolve, has seen all members of the Gulf Cooperation Council (GCC) bar Oman join a coalition of ten countries - including Egypt, Jordan, Morocco and Sudan - on March 26 to "protect the legitimate government of Yemen from falling".