Officials Insist Yemen's Hadi is Still in the Country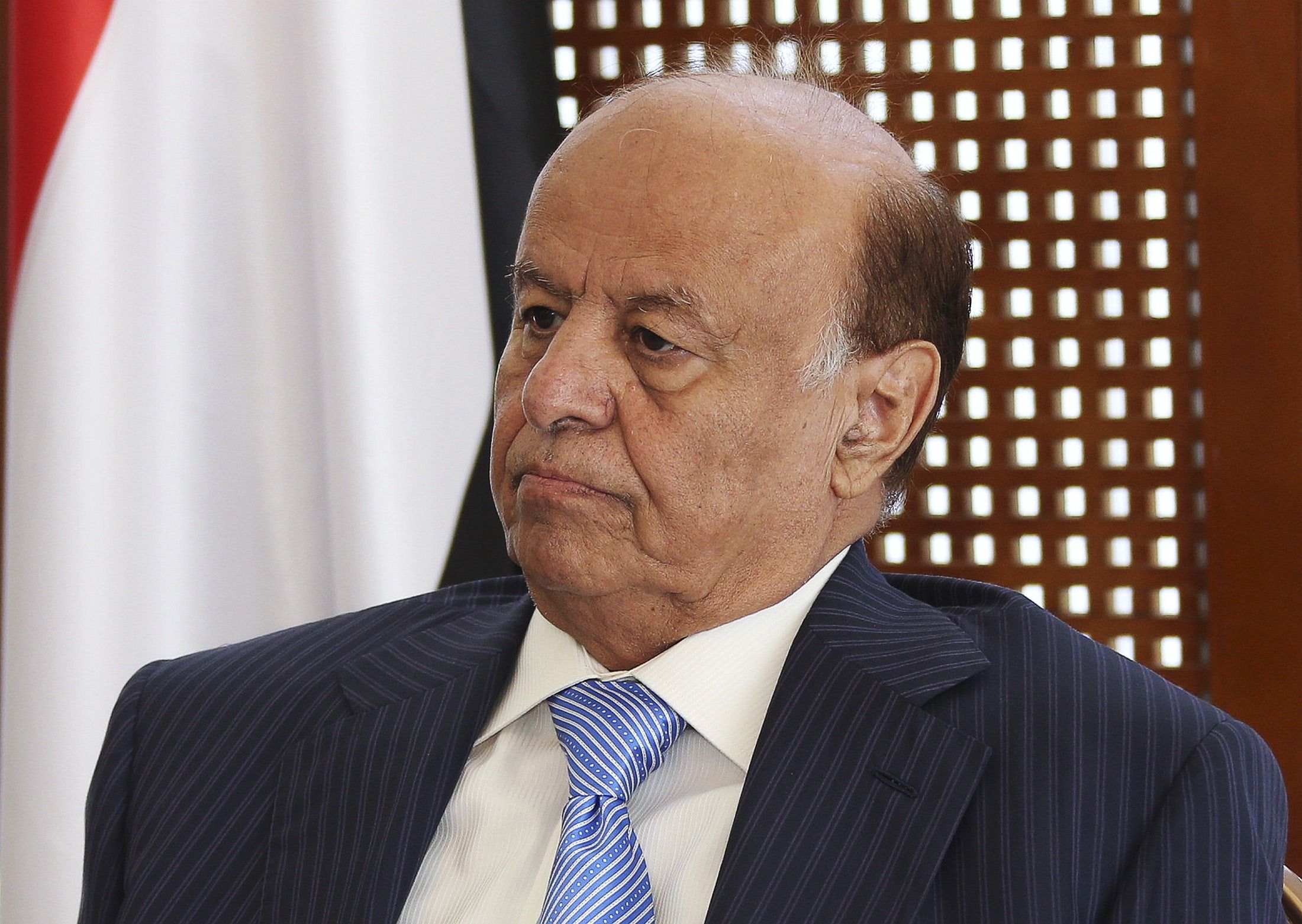 Updated | Yemen's foreign minister and presidential sources say Yemen's President Abed Rabbo Mansour Hadi is still in the southern city of Aden, despite earlier news repors that he had fled the country by boat on Wednesday.
Officials told the Associated Press that Hadi left with a number of aides on two boats at around 3:30 p.m. local time on Wednesday. The destination of the group is not known, although Hadi is slated to attend an Arab Summit in Egypt this weekend. Conflicting reports now say he remains in Aden.
Hadi fled as Houthi Shiite rebels gain increasing ground near the southern city of Aden, where government authority appears to be on the brink of collapse. On Tuesday, forces loyal to Hadi's government battled Houthi fighters and drove them from two towns near Aden, but the fighters entered the Al-Mukha port overnight, The Wall Street Journal reports.
According to Reuters, Saudi Arabia is building up heavy weaponry along the border with Yemen, a move the country claims is defensive.
On Sunday, the United Nations Security Council warned that Yemen is getting close to a civil war. Yemen's capital city, Sanaa, has been controlled by the Houthis since September.