Human Rights: Yemen Violated International Law By Torturing Detainees, And The U.S. Knew About it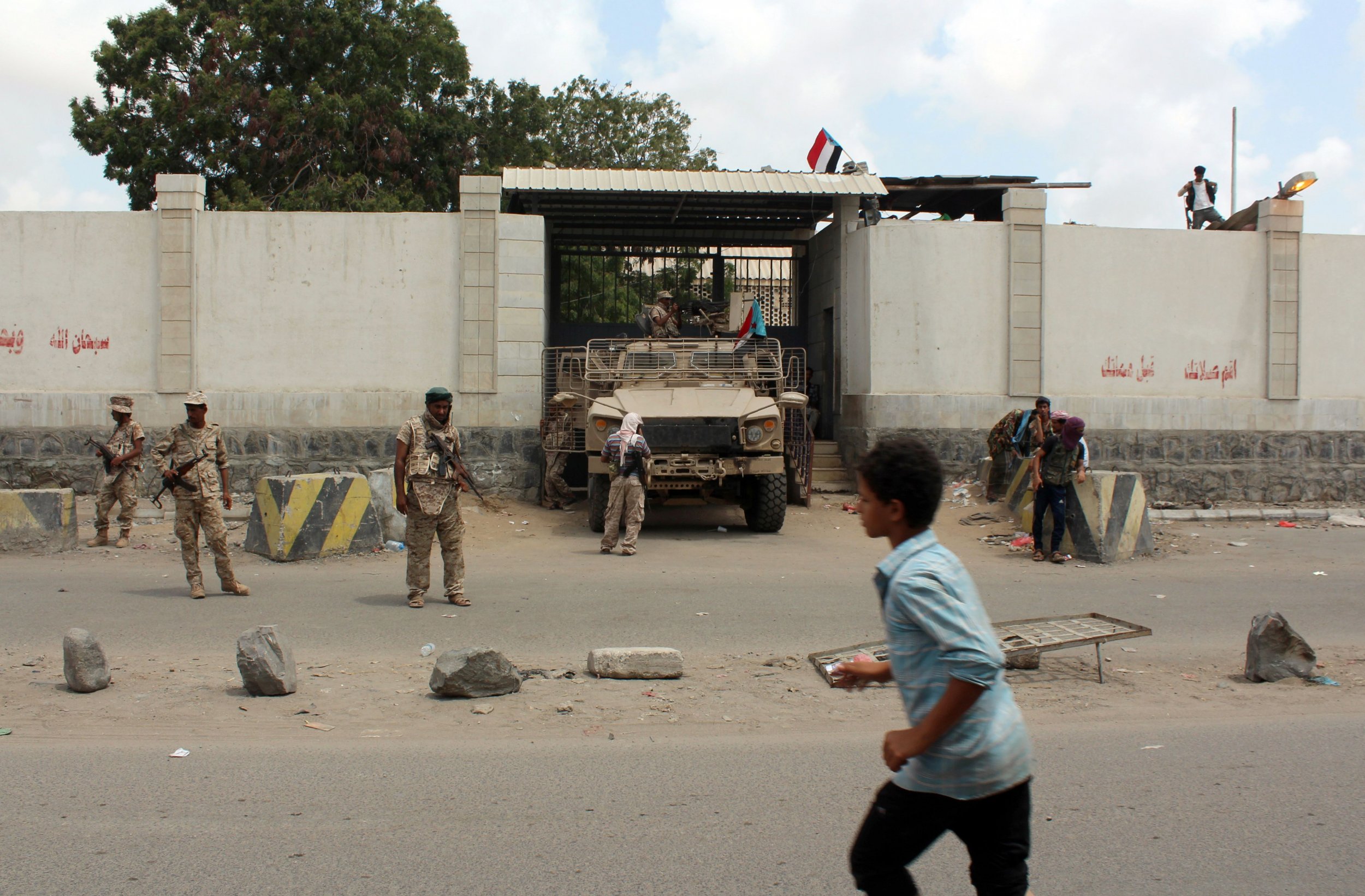 U.S. forces have been involved in interrogations at secret prisons in Yemen where Al-Qaeda detainees have been tortured involving methods such as "the grill," where they are effectively spit-roasted, according to an Associated Press investigation.
The investigation found that there are at least 18 secret prisons in Southern Yemen run either by the United Arab Emirates or Yemeni forces trained by the Gulf nation, helping the government and the Saudi-led coalition in the civil war against Iranian-backed Shia Houthis. The prisons are not always in military facilities, but nightclubs, villas and even an airport.
Defense officials told AP that U.S. forces are involved in interrogations in Yemen, providing questions and receiving transcripts from their Yemeni and Emirati partners. They denied any involvement in actions that would constitute a violation of international law or human rights.
"We always adhere to the highest standards of personal and professional conduct," chief Defense Department spokeswoman Dana White said in response to the story. "We would not turn a blind eye, because we are obligated to report any violations of human rights."
The UAE denied any existence of secret prisons. But Yemeni and U.S. officials confirmed to AP that Emirati forces send videos of the interrogation sessions to the U.S. military.
Using the accounts of lawyers, families, former detainees, the investigation found that hundreds of men had disappeared into the secret prisons in the country's civil war that broke out in March 2015.
The detainees did not allege that U.S. forces were involved in methods of torture, but U.S. involvement at the camp could violate the International Convention Against Torture if Washington is receiving intelligence gathered through torture or if it is carried out in the presence of U.S. forces.
In the southern city of Mukallah, at the Riyan airport, former inmates said they were packed into shipping containers covered in feces. They spoke of the "grill"—where the inmate is tied to a pole and rotated over a fire—as well as sexual abuse and beatings.
"We could hear the screams," a former detainee told AP. "The entire place is gripped by fear. Almost everyone is sick, the rest are near death. Anyone who complains heads directly to the torture chamber."
A Yemeni security force member said U.S. forces were only yards away when some of the acts occurred.
Others spoke of floggings and being held in containers that were then filled with smoke so they couldn't breathe. Families and rights lawyers say as many as 400 men have been disappeared after being arrested in the city of Mukalla, with 1,500 in detention in the southern city of Aden.
The U.S. has withdrawn its diplomatic presence in the country but has continued its drone strike program to target members of Al-Qaeda's most powerful frachise, Al-Qaeda in the Arabian Peninsula. President Donald Trump's first foreign foray was to order a raid on an Al-Qaeda hideout in Yemen, resulting in the death of one U.S. commando and 25 civilians.