What Happened to Yeonjun? TXT Member Pulls Out of Another Performance Due to Health Concerns
Korean pop group Tomorrow x Together will once again perform without one of their members Saturday. Singer Yeonjun will not appear at The 29th Tokyo Girls Collection 2019 Autumn/Winter fashion event with his fellow band members after coming down with pink eye.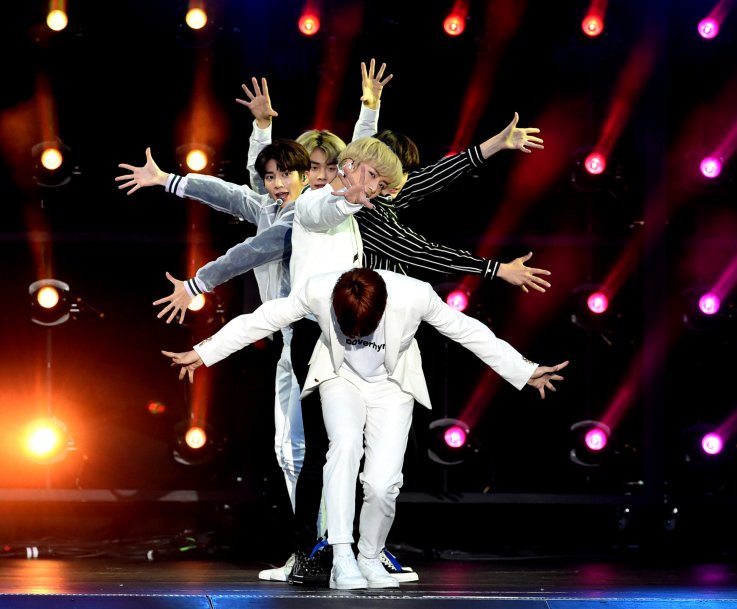 The K-pop group's management company Big Hit Entertainment released a statement on Friday announcing Yeonjun's expected absence at the event, which is scheduled to take place in Japan on September 7. The company said the singer would have to miss the event because he contracted conjunctivitis — inflammation and swelling of the lining of the eye that causes the white part of the eyeball to appear reddish, which can be contagious if untreated.
Fellow Tomorrow x Together members Soobin, Taehyun and Hueningkai suffered from conjunctivitis back in August. Big Hit said the boys were living in separate quarters in an effort to prevent Yeonjun and fellow group member Beomgyu from catching the infection. However, the attempts proved to be unsuccessful after Yeonjun developed the bacterial eye illness.
"We have been putting our best effort to strengthen hygiene through specialized companies in order to prevent the possibility of others becoming infected. Despite taking appropriate measures, Yeonjun has also contracted conjunctivitis from identified sources. Although the condition is not as serious, Yeonjun must refrain from taking part in public activities following the advice of medical staff in order to prevent further spread. Yeonjun is currently focusing on resting and recovering in separate quarters," the statement read.
Yeonjun's bandmates have fully recovered from their episode with conjunctivitis while Beomgyu has managed to avoid contracting it altogether. The four members are expected to perform at the fashion event in Japan without Yeonjun.
Fans were disappointed to learn Yeonjun wouldn't be at the Tokyo Girls Collection preview but flooded social media with well-wishes for the singer nonetheless. Some of them even volunteered to rally against the pink eye for Yeonjun's sake while one user wished he could be reincarnated as the singer's white blood cells so he could heal Yeonjun.
"Can I be reborn as Yeonjun's white blood cells I swear I'll be the toughest bitch out there for him #ShootersForYeonjun," one fan wrote on Twitter.
The fashion event won't be the first time Yeonjun has been forced to miss a show. He was unable to attend the 2019 M2 x Genie Music Awards in August after suffering from sudden back pain. Yeonjun underwent treatment at a local hospital in South Korea, where the award show was scheduled to take place.
What Happened to Yeonjun? TXT Member Pulls Out of Another Performance Due to Health Concerns | Culture