Yes '90 Day's' Big Ed Has A YouTube Channel Where He Teaches You Sword Fighting
Big Ed is good at a lot of things, or at least that's how it seems from what viewers have seen on 90 Day Fiancé: Before The 90 Days. He's a dog dad who seems to genuinely love his tiny friend, Teddy. He figured out the secret to dyed hair upkeep: mayo. And he can teach you two completely opposing skills on YouTube right now.
Ed Brown has a YouTube channel that boasts business skills, like branding and wine selling, but it focuses on something else, too: sword training. We don't know which one is better.
The 54-year-old Before The 90 Days star has a very mixed reputation online. Some seem to love his energy and passion for girlfriend Rosemarie, who is 23. Others think his approach is creepy and controlling. One moment, in particular, stirred the 90 Day community: when Ed asked Rose to shave her legs.
No matter the personal opinion surrounding Big Ed, fans have agreed on one thing: he's meant to be a meme. Photos of Big Ed have circled the internet since the start of the series, and he's grown to be a recognizable face, even to those who haven't seen his season.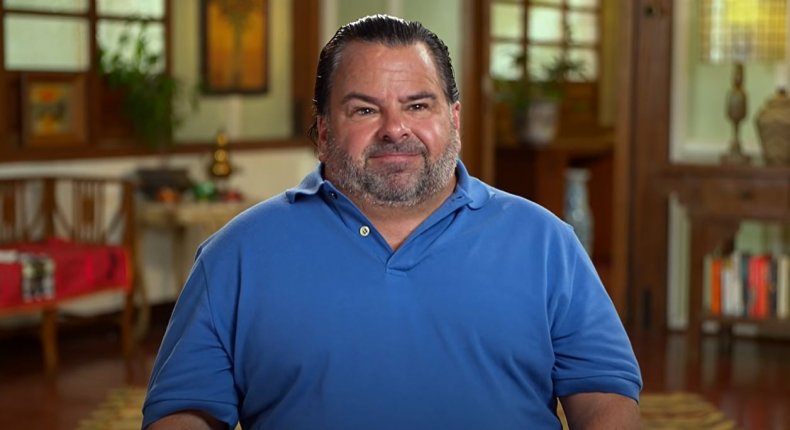 It seems like an instant recipe for success, but somehow, Big Ed's YouTube channel only has 1,150 followers. So the question is: what are you all doing? Don't you want to grow your business and learn how to wield a sword? Let's take a look at all the channel has to offer.
Ed's pinned video is called "Learn How To Brand YOU!" and all jokes aside, it's clearly something Big Ed at which he has excelled. He admitted to starting his own "Big Ed" nickname on the series as a joke about his larger-than-life personality, as well as his shorter-than-average height. Now, he's a household name.
The video was uploaded a year ago and has less than 1,000 views. That doesn't mean the information presented in it isn't useful. Plus, it features Teddy, which is a giant bonus.
The tip Ed has to offer is using nicknames or memorable things about yourself from past jobs at your new job. He tells the story of a giant deal he secured because someone remembered his serving nametag said "Baguette" on it. So, he put it on his business card.
I know you're waiting for it: let's dive into the sword fighting. Ed has two videos on his channel he filmed at an Airbnb in Kyoto, Japan, where he's trying to figure out the basics of what is "not a real sword."
The first video, which has the most views, appears to mostly be Big Ed trying to secure the sword holder around his waist. The second video really does show Big Ed's sword skills, though. One of his more obscure tips tells viewers how to "rub the blood off" a sword after they've "cut [their] opponent's head off."
In addition to these topics, Ed has a couple of gaming videos and is now starting to upload compilations from his TikTok account.
You can watch all of his YouTube videos here.