Yes, Dunkin' Donut-Brewed Beer Is a Real Thing
This may be the most Boston thing ever: Dunkin'-infused beer. Harpoon Brewery and Dunkin' Donuts have joined forces to create beers brewed with doughnuts for the first time ever. Sounds wicked sweet, right?
The new beer flavors—Dunkin' Pumpkin Spiced Latte Ale, Boston Kreme Stout and Jelly Donut IPA—were announced on Tuesday, and will be on sale just in time for the fall season. Their announcement, meanwhile, comes a week after the doughnut chain's fall menu hit stores.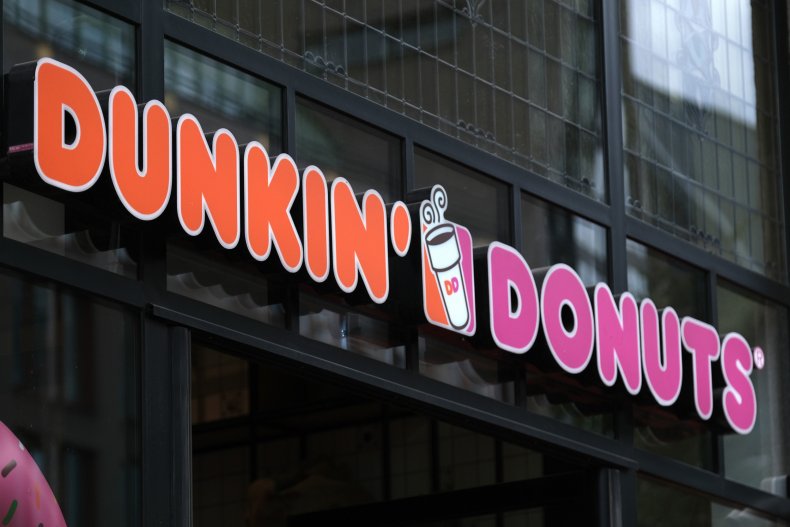 "After more than two years and three seasons of collaborating with the Dunkin' team, our fans have come to expect a delicious fall beer from us, but we wanted to give them something extra special this year," Dan Kenary, Harpoon CEO and co-founder, said in a press release.
"Our brewers have always been master innovators, but brewing beer made with real donuts was a first even for them. It's hard to pick a favorite of the four recipes — just like it's hard to pick a favorite donut from Dunkin' — but we hope both our and Dunkin's fans have a blast trying."
These three beers will be joining Harpoon's Dunkin Coffee Porter, which was originally released in 2018. After its massive success, Harpoon took things a step further by brewing with the chain's doughnuts, thus infusing the dessert's autumnal flavors into beer.
Like a good doughnut, the new drinks are unique and flavorful in their own way. Official descriptions are below, via the Harpoon Brewery's website.
Harpoon Dunkin' Pumpkin: "Inspired by everyone's favorite fall pumpkin latte, this 'Spiced Latte Ale' is brewed with real pumpkin, pumpkin pie spices, and a splash of coffee. Light in color and easy-drinking, it's a perfect blend of all the autumn flavors we love, with just a touch of espresso-like roast!"
Harpoon Dunkin' Boston Kreme: "This 'Boston Kreme Stout' is brewed with real Dunkin' donuts and cacao nibs, which add extra dough-like and chocolatey notes to an easy-drinking, creamy Dry Irish Stout."
Harpoon Dunkin' Jelly Donut: "Brewed with real Dunkin' donuts and raspberry purée, this slightly hazy IPA has bright notes of jelly and citrus from the addition of fruit-forward Hüll Melon and Citra hops."
Donut worry, you won't have to wait long to try these brews. The Dunkin' Pumpkin Spiced Latte Ale, Boston Kreme Stout and Jelly Donut IPA are slated to hit shelves anywhere Harpoon is sold this September.