Yes, Net Neutrality Passed...But It Might Not Happen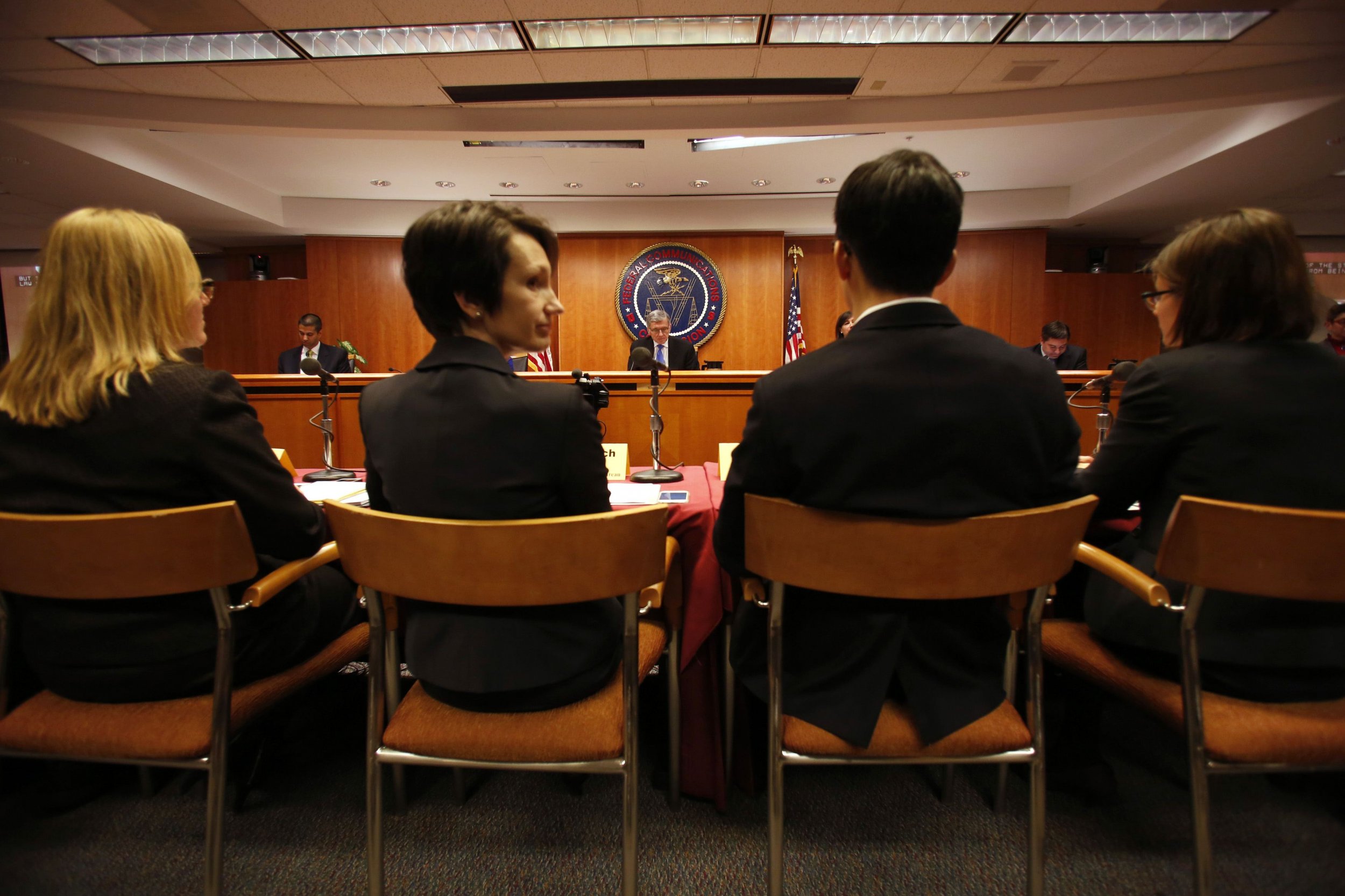 Today was an important day for the Internet. After more than a decade of debate, the Federal Communications Commission (FCC) passed new rules establishing net neutrality and opening the door to more municipal broadband services.
Yet in spite of their elation, net neutrality supporters, those who favor giving the FCC the power to ensure Internet service providers (ISPs) are transmitting Web traffic at the same speeds for all, are looking at years of fights ahead.
Unlike past net neutrality rules, which Verizon was successful in shooting down in court more than a year ago, the new ones reclassify broadband under Title II of the 1934 Communications Act. This bold shift in tactics treats the Internet as a utility and circumvents the legal arguments used to null old net neutrality rules. But it also means that net neutrality is far from a foregone conclusion.
Now that net neutrality has passed, the FCC must release the 317-page order on its website. "That can take anywhere between one day to 30," said J.G. Harrington, special counsel at Cooley LLP's Regulatory Communications practice. "And I'm going to guess not close to one."
After the rules are posted on the FCC's website, they have to be published in the Federal Register, the daily journal of the U.S. government. Once published, a 60-day countdown begins for when the rules go into effect.
ISPs like Verizon and some congressional Republicans have already said they are going to fight the decision. ISPs will have 30 days from the time the order is published to appeal, a deadline Harrington predicts will not be missed. "There will be multiple appeals," he says. The ISPs can also request that courts stay the rule change, delaying implementation. As the last net neutrality case showed, the process could take years.
Congress can also act, and it has the luxury of doing so at any time.
"Any claims that Republicans have conceded or surrendered to the Obama administration's power grab of the Internet through FCC action is a mischaracterization of our ongoing efforts," said Senator John Thune, R-South Dakota, chairman of the Senate Commerce Committee, in a statement Tuesday. Though energy seems ripe for counter-legislation, the president is not likely to support it.
Congress can also attach a rider to the FCC appropriations bill for next year that would cut the funding needed to carry out the rules, or formulate a rider that effectively overturns them. The spending bill would still need the president's signature, however, and he's already said he is a supporter of an "open Internet."
Lastly, if the FCC is sued and appeals take years, and a Republican wins the presidency in 2016, a GOP-led FCC could undo it all.
Sorry to be a bummer.