Yes, There's a $50 Taylor Swift Branded 'Cardigan' Cardigan and I Bought It
Like the entire internet, I was not emotionally prepared for Taylor Swift's surprise album, folklore. Released at midnight on July 24 were 16 woodsy songs she wrote during isolation amid the pandemic, packed with dreamy imagery and tons of Easter eggs for fans.
The second song on the album, "cardigan" tells the story of a tumultuous relationship, and includes lots of New York City imagery (relatable, as I write this from my Upper East Side apartment).
Swift said of the tune, as per Glamour, "The song is about a lost romance and why young love is often fixed so permanently in our memories. Why it leaves such an indelible mark."
This song reminded me of her hauntingly beautiful tune "All Too Well," where she left her scarf with an ex. This time around, she becomes someone's favorite sweater.
"And when I felt like I was an old cardigan under someone's bed," Swift croons in "cardigan." "You put me on and said I was your favorite."
Overly excited, I checked out the T-Swift swag store online to see what I could splurge on to celebrate this mid-pandemic miracle of her album drop. Lo and behold, along with vinyl albums, mugs and sweatshirts with the album's art, there was a... "cardigan" cardigan.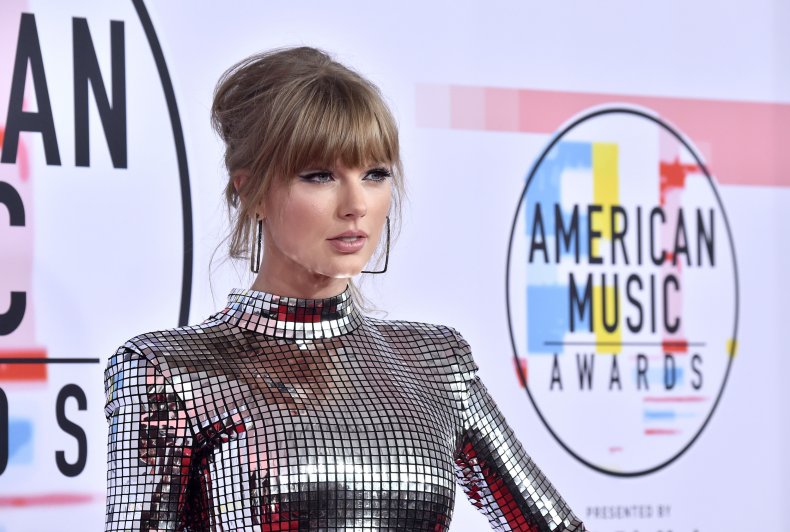 For about $50, you too could be the proud owner of a "cream cable knit cardigan with black matte buttons, dark gray trim, light gray star embroidery on both arms, and light gray album title patch on left chest with dark grey font," the website reads. The patch says, "the folklore album." In case you're thinking the price is a little steep for a sweater purchase in 90 degree weather, a digital standard album is bundled with the garment.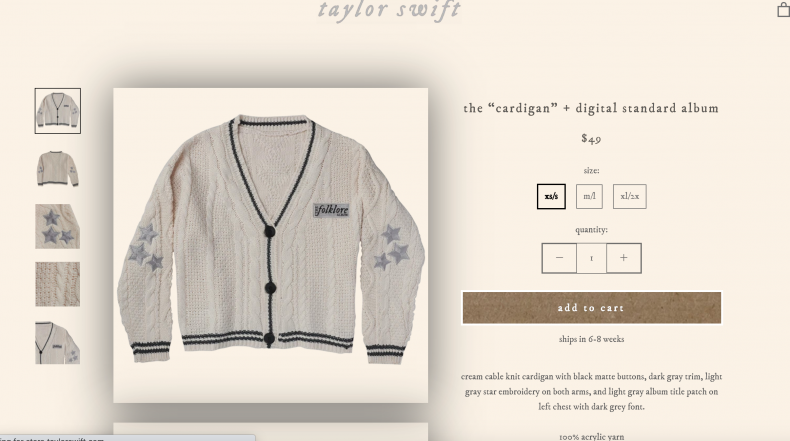 The extent of my music wardrobe are three Rolling Stones shirts, and a blink-182 concert tee from a show at Barclays last September. However, a cardigan to celebrate a Taylor Swift song titled "cardigan" felt like a special occasion — a worthy splurge following a surprise album release. And, an album I'm already obsessed with, no less.
A countdown clock on the top of the webpage noted that the cardigan was only available for the next 36 hours (provided it didn't sell out). I scrambled for my credit card, tried to figure out my sweater size, and ordered it.
Today, I received an email notifying me that my digital standard album is ready for download. As for the cardigan's arrival? Six to eight weeks. I don't care, as long as I get my "cardigan" cardigan, it will be well worth the wait.
As far as I'm concerned, it's (literally) the best way to honor such an incredible song.