Yes, That Was Johnny Depp's Head on The Walking Dead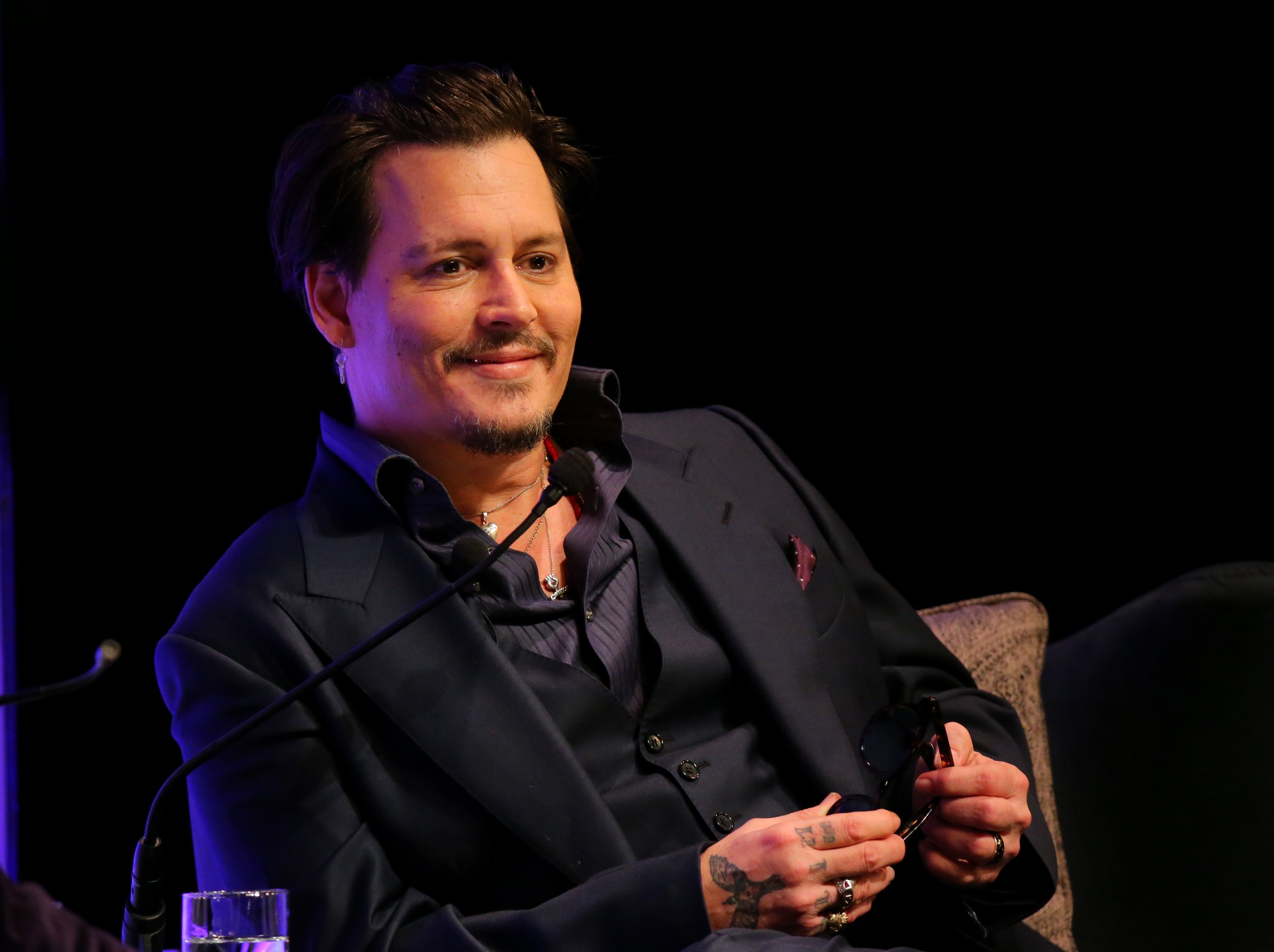 Johnny Depp made the unlikeliest of cameos in The Walking Dead on Sunday—or, well, at least his head did.
Executive producer Greg Nicotero, who directed the episode titled "Not Tomorrow Yet", has revealed that one of the disembodied zombie heads discovered by protagonist Rick Grimes was indeed modeled on the Hollywood actor.
See below:
The bust on the far right certainly resembles the Black Mass actor, only more weathered and gaunt (we are in the middle of a zombie apocalypse, you know).
Nicotero told Entertainment Weekly, "One of the other heads, I don't know if I'm going to get in trouble if I say this, was Johnny Depp. I think we had sculpted an emaciated version of a dummy head for something and we used Johnny Depp's head as a basis just for a clay sculpt."
Whether Depp consented to the cameo is another question, but it is reminiscent of a similar scene in the first season finale of Game of Thrones in which one of several severed heads mounted on a spike eerily resembled former U.S. President George Bush.
HBO reprimanded producers David Benioff and D.B. Weiss, who acknowledged they had used a bust of Bush in the DVD commentary track for the first season but insisted it was not a "political statement."
A spokesperson for the premium cable network said at the time, "We were deeply dismayed to see this and find it unacceptable, disrespectful and in very bad taste."
The Walking Dead has previously welcomed celebrity cameos from the world of music and sport—albeit in more lively roles.
Scott Ian of the American thrash metal band Anthrax played a "walker" in an episode that aired in March 2015, meeting a grisly end at the hands of Andrew Lincoln's Rick Grimes.
See his appearance below:
Retired NFL player Hines Ward, of the Pittsburgh Steelers, meanwhile, appeared as a zombie in the third season.