Yes, You've Seen Tayshia Adams' Dad Before—Roasting Colton Underwood
Tayshia Adams' dad is back and isn't holding his tongue to hide his thoughts. A teaser for Tuesday night's "meet the parents" moment shows Desmond Adams Sr. telling his daughter that he doesn't want her to make the "biggest mistake of her life."
That's great advice from a dad. But it is still terrifying as Adams wraps up her season of The Bachelorette. She'll introduce two men to her family in hopes of securing their approval, but we're not so sure Adams will get that given her father's strong words. Imagine making a tough decision after hearing: "As your father, it's my job to protect you from making possibly the biggest mistake of your life."
Desmond has been seen on the Bachelor franchise before. You may remember when Adams was falling in love with Colton Underwood on The Bachelor. Desmond got to meet the former NFL player during hometown week, and their conversations were equally as serious.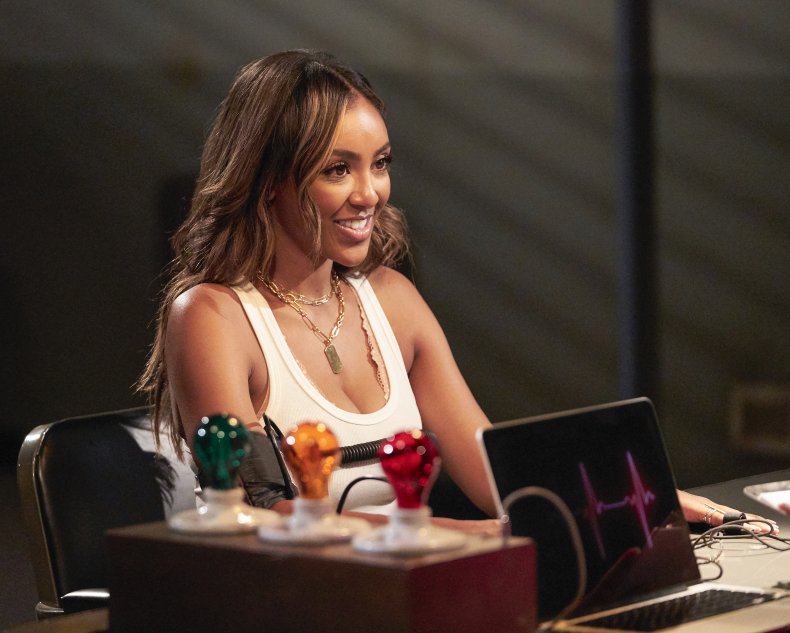 Underwood confessed he was "falling in love" with Adams, but her dad wasn't having it. "You actually say you're falling in love with her—that's a strong word," Desmond said during Season 23. "You seem like a smart man, right, and so I'm sure you can pick the right words. And sometimes, if somebody's just falling back on their default word of saying 'falling in love' and whatnot, that's just the wrong thing to be doing."
The conversation continued with Underwood asking for Desmond's blessing to propose to Adams. "I appreciate you, if you will, manning up, but I just met you," the dad responded.
And don't forget he also asked Underwood if he was falling in love with the other women, too. Desmond didn't let any stone go unturned when it came to Underwood's feelings, and obviously aimed to protect Adams' emotions.
Bachelorette viewers may see the same type of demeanor from Desmond with Adams' final two choices.
Host Chris Harrison even teased the idea of Desmond potentially messing up Adams' feelings. He spoke on the family in a conversation with Us Weekly. "I will just say this: amazing people," Harrison said. "but [Tayshia's] dad definitely was not shy about expressing his opinion on his daughter in those relationships."
So, will Adams choose someone in the end? For the spoilers before Tuesday night wraps, you can click here.
The Bachelorette may be over on Tuesday night, but The Bachelor is just around the corner. Matt James will start handing out roses on January 4.