Newsweek Article on Alleged Hasidic Child Abuse Sparks Brooklyn Yeshiva Protest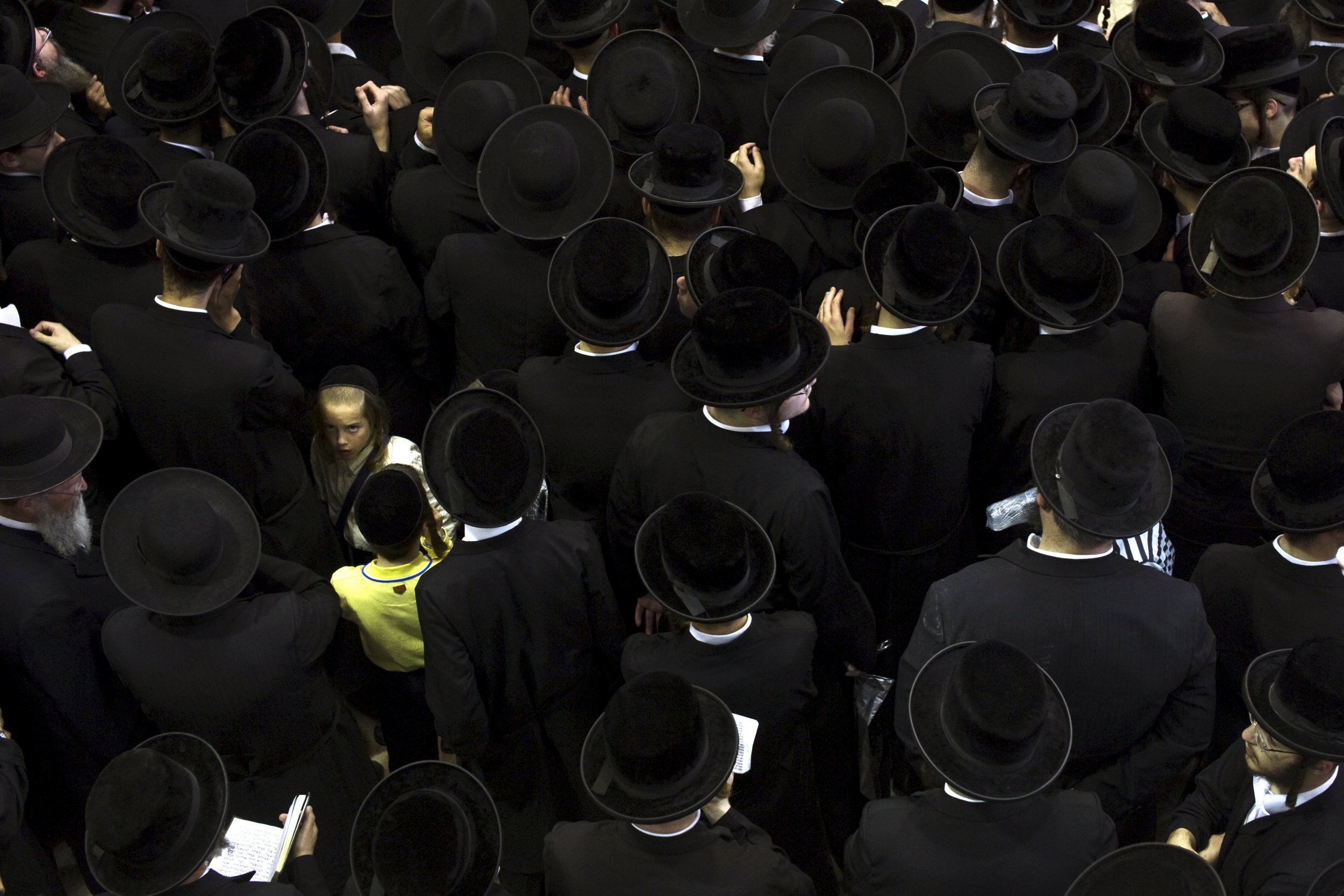 Updated | About 40 protesters holding signs and chanting gathered outside the Ohlei Torah yeshiva in Brooklyn on a snowy Sunday evening in response to a Newsweek exposé on the alleged sexual and physical abuse of students by rabbis at the school.
Chaim Levin, the protest organizer whose story of abuse at Oholei Torah was chronicled in the Newsweek article, on Sunday spoke about the physical and sexual abuse he says he and other students at Ohlei were forced to suffer, saying: "It's unfathomable to me that the people who did this kind of violence are teaching."
The protest was timed to take place during an annual fundraising gala for the boys' yeshiva. Ohlei had parked school buses bumper to bumper to block protesters from yeshiva. The school and its principal didn't respond to requests for comment.
Protesters were chanting "fire abusive teachers" and "call the cops, not the rabbi."
One of the protesters, Yosef Amrammi, said Sunday: "This iron curtain around the Chabad community will fall. They will be held accountable for denying us basic civil rights like education. The sexual abuse is a result of that insularity."
A statement on the Facebook page for the protest read: "For too long, teachers and principals in this school have ignored children being abused physically and sexually. There is evidence to suggest that in most of these cases the school knew about these crimes and chose not to act."
"Furthermore, three of the people mentioned in the Newsweek article, people who either abused children themselves or oversaw it, are still employed by the school," the statement said.
The protesters were demaing an end to child abuse, the replacement of abusive staff and apologies to victims of childhood sexual abuse. Organizers also want victims to be paid compensation "for the damage caused by abuse," they said in a press release.
Passerby Shlomo Winter, 55, who identified himself as an Orthodox Jew but not Chabad, said:
"The people who run orthodox institutions want to protect their own and their own reputations because everything's so tightknit. Unfortunately, the victims end up suffering."
This article has been updated to include details from the protest.
With reporting by Joshua Saul.