YG Calls American Airlines 'Racist' After Being Kicked Off Flight, Rapper Say Pilot Was 'Discriminating'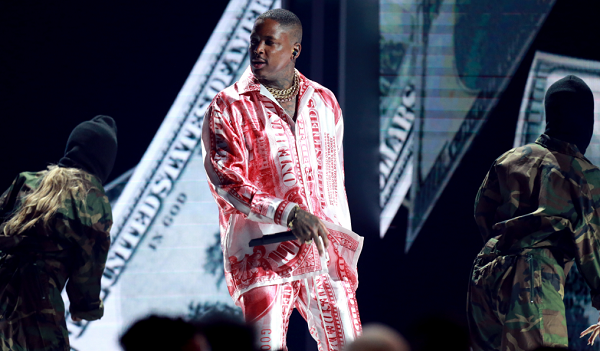 Rapper YG accused American Airlines of racism after he was kicked off his flight on Monday.
The rapper, whose real name is Keenon Daequan Ray Jackson, posted a video of himself leaving the plane on both his Twitter and Instagram with the caption, "F**k American Airlines."
In the video, YG says he was removed from the plane because airline operators thought he was drunk. "I'm sober than a motherf**ker. Racist-a** mother**kers," he said. "I'm suing. Run it up!"
The airline's social media team reached out to the "Big Bank" rapper requesting for him to direct message them with more details on his encounter, to which YG replied, "Y'all pilot from that flight kicked me off, he was discriminating. I was sober bro, y'all need to talk to him and ask him why hdoesn't't like colored people?"
YG was booked for a first class flight from Los Angeles International Airport and headed to John F. Kennedy International Airport in New York. The rapper boarded the plane at 8:37 p.m. PT but was "asked to deplane due to being intoxicated a short time later," a rep for American Airlines told Newsweek via email on Wednesday. "The video speaks for itself—he was removed due to being intoxicated Monday evening," the spokesperson said.
The plane took off without YG at it's scheduled departure of 9 p.m. PT.
Despite missing his initial flight, YG was able to book another flight through Delta. He shouted the airline out on his Twitter page, letting fans know that he made it to New York where he was scheduled to perform on The Tonight Show Starring Jimmy Fallon. "Tonight! Thanks to @DELTA I was able to make it," he wrote.
American Airlines isn't the only airline that has been accused of racism. United Airlines faced a PR storm last year after it barred two teenage girls from flying because they were wearing leggings in March 2017, and then in April of the same year it made headlines after a security guard beat and dragged Dr. David Dao from his flight in Chicago's O'Hare International Airport.