'Yikes': Guest Confesses COVID Infection in Divisive Note to Hotel Staff
A hotel employee shared a note she received from an alleged guest who notified her that they had COVID-19 in a viral TikTok video.
TikTok user @guerasworld posted the now-deleted video on May 1, and it received more than 300,000 views before its removal. Viewers were divided over the matter given protocols for travelers if they test positive for COVID-19.
According to the Centers For Disease Control and Prevention, one should not travel if they are waiting for COVID-19 test results.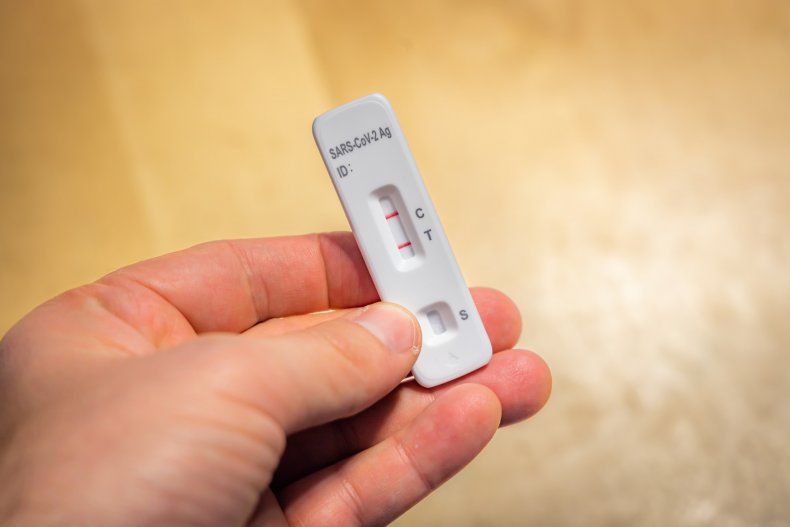 "If your test comes back positive while you are at your destination, you will need to isolate and postpone your return until it's safe for you to travel," the agency said. "Your travel companions may need to quarantine."
In her video, @guerasworld showed a $20 bill left as a tip next to the handwritten note.
"I had COVID, so please disinfect the room as much as possible/be careful," the note read. "If you get sick I am sorry, I did my best."
The short clip was accompanied by the caption, "Lol yikes."
Viewers rushed to the comments section to share their opinions.
A TikTok user wrote that the guest should have notified the front desk, though one wrote that they would be more understanding of the situation if the guest learned of their diagnosis while staying at the hotel.
Some wrote that it was courteous for the guest to notify anyone at the hotel of their diagnosis.
"OMG lol nice gesture tho at least they were honest," one commented.
@guerasworld replied and said the note made her wonder if there were other guests who had COVID-19 that did not disclose that information.
"Surely that's how I got it in January," she wrote.
In another reply to a different comment, @guerasworld revealed that she hoped because she was fully vaccinated, received the booster shot and had COVID-19 twice, she would not get sick after cleaning the room.
Before she got to work, @guerasworld said she aired the room out for several hours before going inside.
A few commenters opined that it was not a serious matter.
"Come on you guys at least they tried," a viewer wrote. "You know damn well you, your friend, or family has been out in public with a cold or covid before."
In a follow-up video, @guerasworld responded to a comment that accused her of being "ungrateful" for the tip.
She asked how she came across as ungrateful, and another commenter chimed in.
"The way you acted," they wrote. "The fact that you didn't say you were grateful. They [can't] help the fact that they got covid. Maybe they were protecting someone that has a compromised immune system."
However, other viewers defended @guerasworld.
"Ah people really think a little bit of money means people can do or treat you however they want," one viewer commented.
"Idk [about] them but I wouldn't be grateful to find out I came in contact [with] covid," another wrote.
Newsweek reached out to @guerasworld for further comment.
Other videos of people sharing their experiences with the COVID-19 pandemic have gone viral.
A nurse shared a video on TikTok in December 2021 warning people to keep their guard up during the pandemic, otherwise, surges may result in overwhelmed hospitals.
Another video went viral after a woman documented her experience living through the lockdowns implemented in Shanghai.
One woman's viral video showed her learning that she was positive for COVID-19 and pregnant.