Yippee Ki Yay: Bruce Willis to Star in Chinese Dramatic Film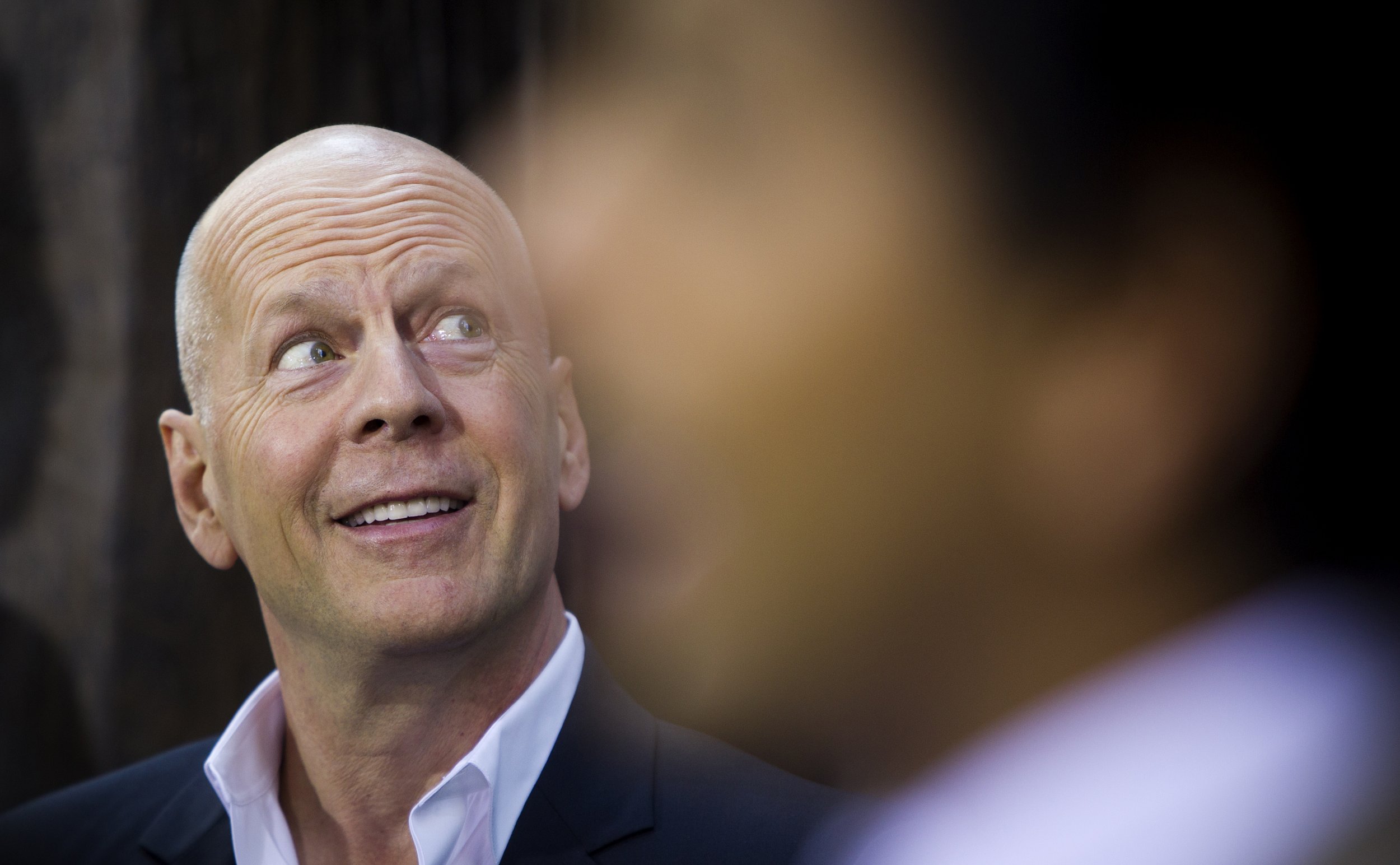 Bruce Willis, king of pulpy one-liners, has been signed to star in a Chinese-language World War II drama, The Bombing. Variety reports that the actor flew to Shanghai on Tuesday to shoot for eight days, although he had just signed onto the project a few days earlier.
Private investors, including Beijing Original Pictures and the state-subsidized China Film Group, are backing the film. Production will run through August and The Bombing is set to premiere shortly after, perhaps as early as the end of 2015.
The Bombing tells a different kind of World War II story. Directed by Xiao Feng, the film explores how China suffered at the hands of Japan during the war, when the island nation blasted the city of Chongqing in air raids from 1938 until 1943. Over 11,000 people in the city perished during those five violent years.
China had a wealth of fighter planes but a dearth of pilots back then, so American volunteers traveled over to help them fly and combat air raids. Willis will star as one of the American volunteers, while South Korean star Song Seung-heon will play a Chinese trainee that Willis takes under his brawny wing. According to director Feng's blog, Chinese actors Liu Ye and Nicholas Ye will also star in The Bombing.
The purpose of the film is to highlight a critical part of history and to ensure that future generations are aware of wartime narratives that aren't typically instructed in all history textbooks. "The movie is very important to us, because much of Asia was affected by the war. But there is a whole new generation that needs to remember what happened," said Yang Buting, one of the film's executive producers, in an interview with Variety.
While movie attendance in America continues to decline, American films do extraordinarily well in Chinese markets. In 2014, three of the top-grossing films in China had been made in the United States—Transformers: Age of Extinction, Captain America: The Winter Soldier and X-Men, Days of Future Past, according to The Guardian. Box office earnings in China increased by 34 percent in 2014 alone, and the country is well on its way to become the largest film market in the world, according to a study published by Ernst & Young.
Willis was apparently tapped to star in The Bombing given his popularity with Chinese film diehards. The Guardian reports that two of Willis's recent films, G.I. Joe: Retaliation and The Expendables 2, raked in over $50 million each in China.