What's Going on With Daniel and Issa on 'Insecure' Season 3? Y'Lan Noel Explains
Y'lan Noel still hasn't come to grips with seeing his face on Insecure Season 3 week after week, but he always knew his character, Daniel King, was bound to have a bigger presence on the hit HBO series.
"It's true to life. The show has always been about Issa and Molly and the people who revolve around them, so it was only natural—considering Issa lives with Daniel right now—that Daniel would be a little bit more featured. He also helps flesh out her character, which is ultimately what we wanna see," Noel told Newsweek during a recent interview.
When Daniel first appeared on the show, he was Insecure's resident cool guy, but over the last two seasons, viewers never really got to learn much about him. He has a rocky and complicated past with Issa, played by show creator, writer and director Issa Rae, which made Noel's character a particularly challenging one to root for.
He was the man Issa cheated on ex-boyfriend Lawrence (Jay Ellis) with, a producer-in-the-making, always in the studio, superfly, oozing of swag and constantly on the scene. Those kind of guys usually come with a specific type of baggage, otherwise known as commitment issues. On top of all of that Daniel was a bad communicator. Since his arrival on the debut episode of Insecure, he's consistently struggled to communicate the true nature of his feelings for Issa, who is guilty of the same crime.
But times have changed in the Insecure universe for Season 3. As revealed in the premiere last Sunday, Issa is crashing on Daniel's couch. Somehow, Issa and Daniel's chemistry has only seemed to intensify. According to Noel, whatever is cooking in Daniel and Issa's kitchen is only going to heat up as the season progresses.
Check out the full interview with Noel below.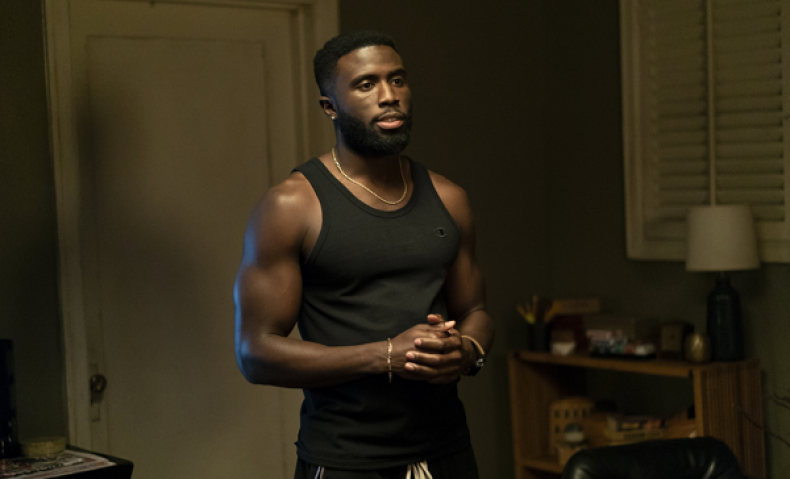 When you first got the script and saw there was so much Daniel this season, what was your reaction?
I was excited. My only job is to take what's on the page and humanize it. In the past, I had to use my imagination a lot more because Daniel is only around in certain scenarios and only when it has to deal with Issa. So the idea of me having more to work with as an actor is extremely exciting and challenging too because Daniel is a controversial figure in the world of Insecure. So the challenges—trying to help people understand where Daniel is coming from—I definitely was down for.
Now that you've gotten to explore the character a little bit more, what are the aspects of Daniel you like the most?
I appreciate the fact that Daniel is simple. He's sort of a purist. He really likes his work. He really likes Issa and that's all you really know about Daniel. He says what he means; he means what he says. That's who he is at his core, but in Season 3 he struggles with being himself. What's cool about Daniel is that he gets to be portrayed as a really cool guy but at the same time, he doesn't have to compromise his vulnerability and his sensitivity. He kind of wears his heart on his sleeve and you don't get to see that type of dynamic from the cool guy. The cool guy is super guarded and doesn't feel like a linear character. But I feel like the writers and Issa, they all did a really really good job creating somebody that was dynamic. And you'll finally get to see how dynamic Daniel actually is in Season 3.
When we first met Daniel he had all the makings of a f**kboy with all the swag, the cool job, he didn't want a relationship and he came with a lot of drama. But he doesn't really seem to fit that mold the more we get to know him in Season 3.
Daniel's definitely not a f**kboy. I feel like if you watch the show and you're conscious, you're not completely driven by your emotions because these things have happened to you—you've been cheated on and stuff like that—then I think you can see that isolated from [when he hooked up with Issa in Season 1] Daniel's not a bad guy. I want Daniel to be looked at as one of us, all of us. I want people to look at Daniel and say, "I relate. I understand him." I don't think any label would be appropriate for him. That's what the show tries to do. It tries to show everybody who's featured in a well-rounded way even if some parts of that particular character are frayed.
Do you think Daniel and Issa belong together?
I think Daniel thinks they belong together. What Daniel sees in Issa is a soundboard, no pun intended because he's in music. He sees somebody who might potentially be able to nurture him. He sees somebody who gets him, somebody who can last. He sees somebody who is equal. Where he is in his life right now, he sees that as extremely valuable and he doesn't wanna let that go. A lot of times a woman you trust can be more real and offer different perspectives than some [male friends] on certain topics. With your girl, there aren't limitations on certain conversations. And with Daniel, as an artist he needs that. Sometimes hiding behind masculinity with your homies can get in the way of having a real dialogue. But what he sees [in Issa] is a potential to build on that nurturing quality that will help him. Not to mention he likes her company.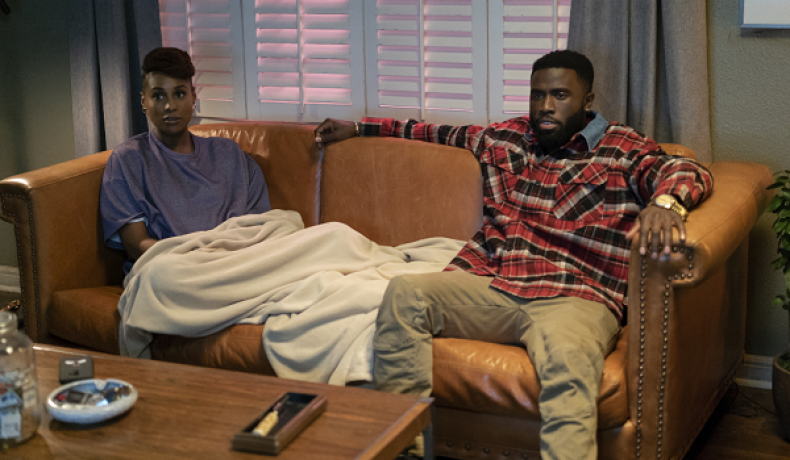 What is it that keeps them from being together?
That's what we're trying to figure out. Like what is it? I don't know. It might still be a matter of timing to be completely honest. Part of the reason is that he struggles to communicate with Issa. He's kinda walking on eggshells with her because he knows that too much at the wrong time will scare her away. I think [their situation] is predicated upon her indecision. Daniel still really wants to be with Issa. He probably expects a little bit too much from her, and when she rejects the idea of that, he sees it as a rejection of himself. His ego probably gets in the way of things.
It seems like we'll get to see more of Daniel's ego this season when it comes to his music.
Daniel's in an interesting time in his life where he's ambitious and he feels like he has a fresh perspective on music, and he doesn't want anybody diluting his expression, especially not this late in the game. He is a little hot-headed, but it's like, "Bump it. I'm gonna go hard for myself, because if I don't go hard for myself then nobody will." He bets on himself, and yea that's a little bit prideful but you gotta do what you gotta do.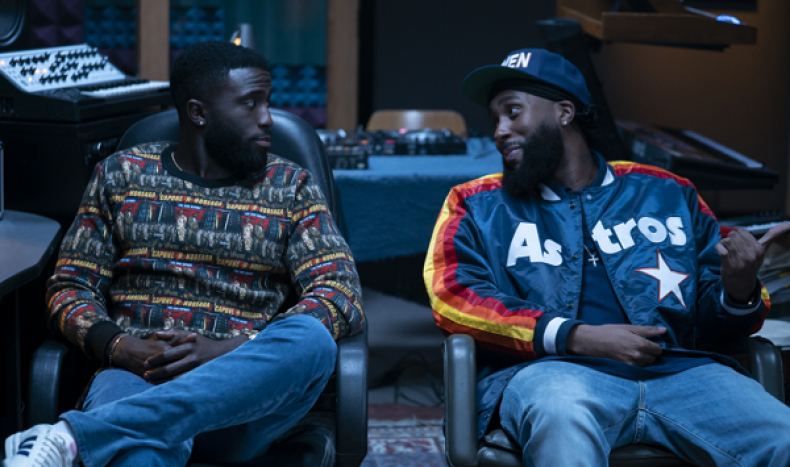 Do you and Daniel share any similarities?
I'm really simple and I'm extremely ambitious. It would take some encouragement for me to accept other people's opinions on how I should present my work because my work means a lot to me. I also think there are some sensitivities Daniel has and protects that I also protect. I'm probably more close to Daniel in more ways than I'm going to say.
What do you love the most about the show?
What I enjoy the most about Insecure is it holds up a mirror to real life. If you're paying attention and you're watching consciously, you are able to make better decisions about who you are, the people that are around you. In a way, I feel like the show makes us better people, especially when it comes to relationships. So I hope that Season 3 continues in that same manner.
Describe Insecure in 3 words.
Adventurous. Reckoning. Authentic.
Insecure airs on HBO at 10:30 p.m. ET on Sundays.