Yoga Ball Murders: Man Who Gassed Wife and Daughter Gets Life Sentence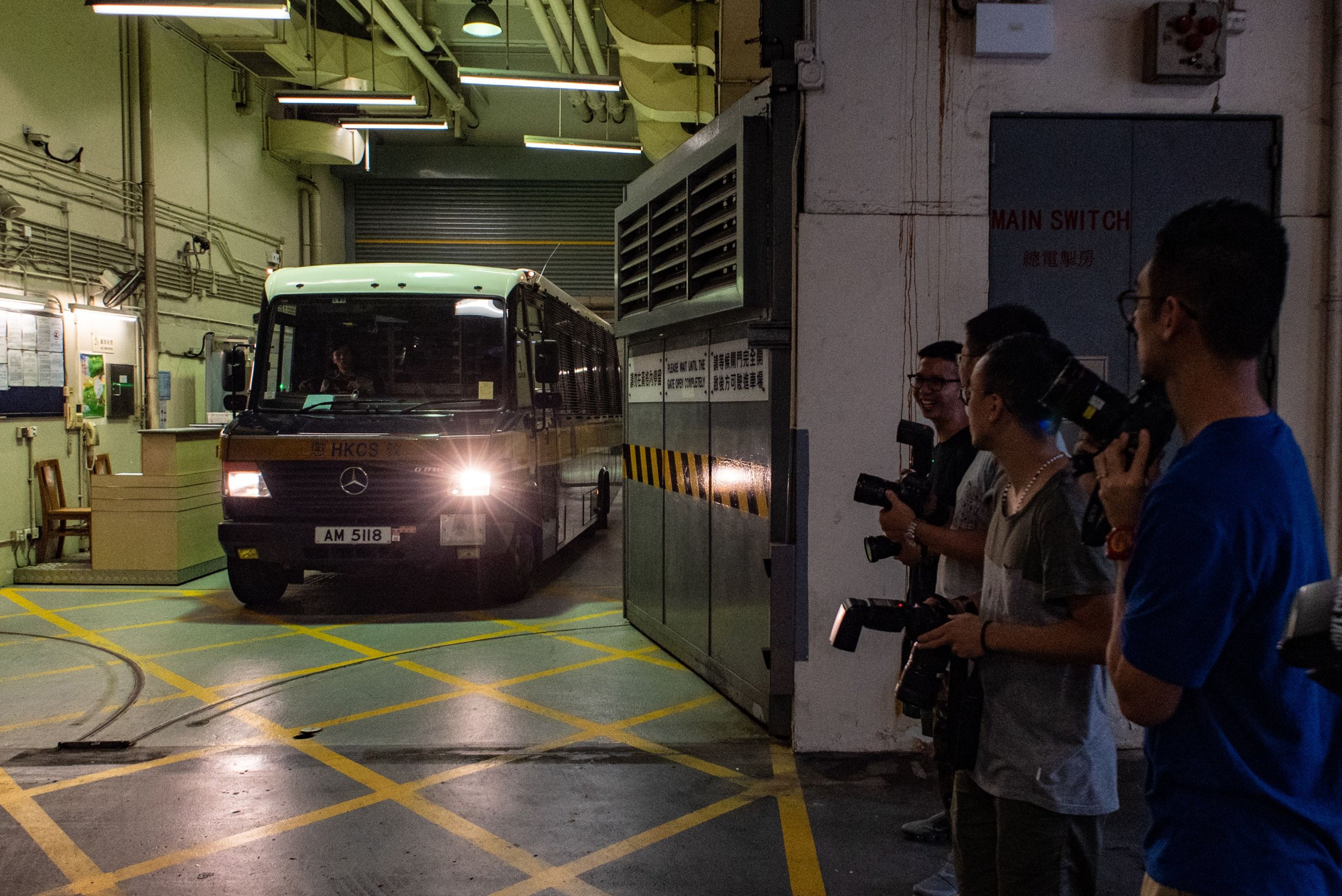 A Hong Kong judge has handed a life sentence to a man for murdering his wife and daughter using toxic carbon monoxide gas hidden in a yoga ball.
Khaw Kim-sun, 53, a Malaysian anesthetist, was jailed Wednesday as his three surviving children looked on. Khaw killed his wife and daughter in 2015, putting the slowly-deflating yoga ball in the trunk of his wife's car before she got in.
Wong Siew-fing, 47, and daughter Lily, 16, were found inside the Mini Cooper on the side of the road with a deflated yoga ball in the back, The Guardian reported.
Prosecutors said Khaw was having an affair with Shara Lee, a student at the Chinese University of Hong Kong where he was an associate professor. The student had previously tutored Khaw's children, prosecutors said, and his wife was aware of the relationship. The couple's eldest daughter, May-ling Khaw, 22, said Wong had known of the affair since 2013.
When his wife refused to agree to a divorce, police say Khaw decided to kill her. The family's maid told the court the couple ate meals apart, slept in different rooms and drove different cars. Prosecutors believe he did not mean to kill his daughter, who was unexpectedly not at the school the day she died.
Khaw created a fake research project to get his hands on the gas, the court heard. He told colleagues he was planning to examine its purity and conduct investigations on its effect on rabbits. A second ball was found still inflated under his desk.
But he told a different story to police. The anesthesiology specialist said the gas was intended to suffocate rats that had infested his house. However, in her interview with police, the maid said there had never been a rodent problem at the property.
Khaw also suggested that daughter Lily knew the gas was in the yoga ball, and may have intentionally released it to kill herself. But police found no evidence that the girl was suicidal. Prosecutor Andrew Bruce said the claim was a "lame excuse" and "simply untrue," according to The New York Times.
The South China Morning Post said the bodies were discovered by a jogger who—after passing the car once already and assuming the occupants were napping—became suspicious that the car was still there a while later, with windscreen wipers on despite there being no rain.
Emergency personnel rushed the victims to the Prince of Wales Hospital—where Khaw worked—but they were pronounced dead by medical workers soon after.