Yoko Ono's New Music Video for 'Warzone' Is a Chilling Warning: Exclusive Premiere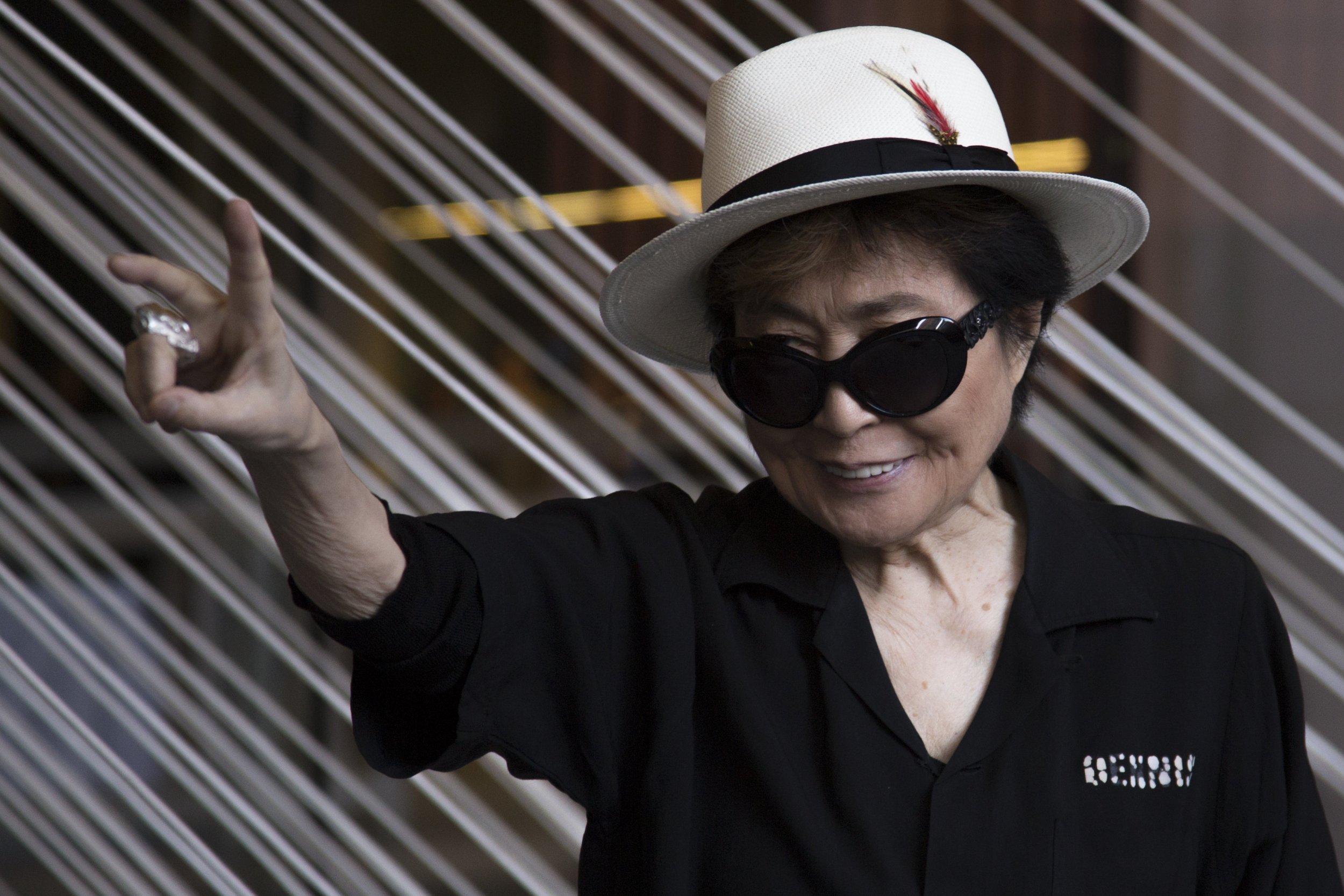 She has been demanding peace for half a century. Most famously, she and her husband, the late John Lennon, staged two "Bed-Ins for Peace" in 1969. Yoko Ono isn't stopping at 85.
The pioneering artist's new album, Warzone, includes a song with the same name—a reimagining of a 1996 track. The arrangement is eerie and minimalistic, with machine-gun splatters accompanying macabre piano notes. Ono's vocals become increasingly anguished as the song progresses: "If you hear me, please help us," she sings at the end.
Newsweek is exclusively premiering the music video, which features original drawings by Ono to accentuate the track's sense of urgency. The dot drawings (also known as Ono's Franklin Summer drawings) began in 1994. The video itself, which pulses with a sense of dread and distress, was edited by Jonny Sanders.
Warzone will be released on October 19. The album revisits timely songs from throughout Ono's career, including "Woman Power" (from 1973's feminist-themed Feeling the Space) and "Imagine," from Lennon's 1970 album of the same name. (Ono received a belated co-writing credit for "Imagine" last year.) The recordings are stripped bare to emphasize Ono's messages, which seem newly charged today.
"The world is so messed up," Ono says in an accompanying press release. "Things are very difficult for everybody. It's a warzone that we are living in..." She adds: "I like to create things in a new way. Every day things change."
Ono doesn't mention Donald Trump directly, but she has previously expressed abject horror at the 45th U.S. president: Shortly after his election, she tweeted a 19-second recording of herself crying out in agony.
During the months leading up to Warzone, Ono plans to release a new track every Tuesday on her website, ImaginePeace.com. Watch an exclusive premiere of the video below.