Mother's Message to Man Charged With Killing Son for Defending Victim of Racism: 'I Hope He Suffers Pain Every Day'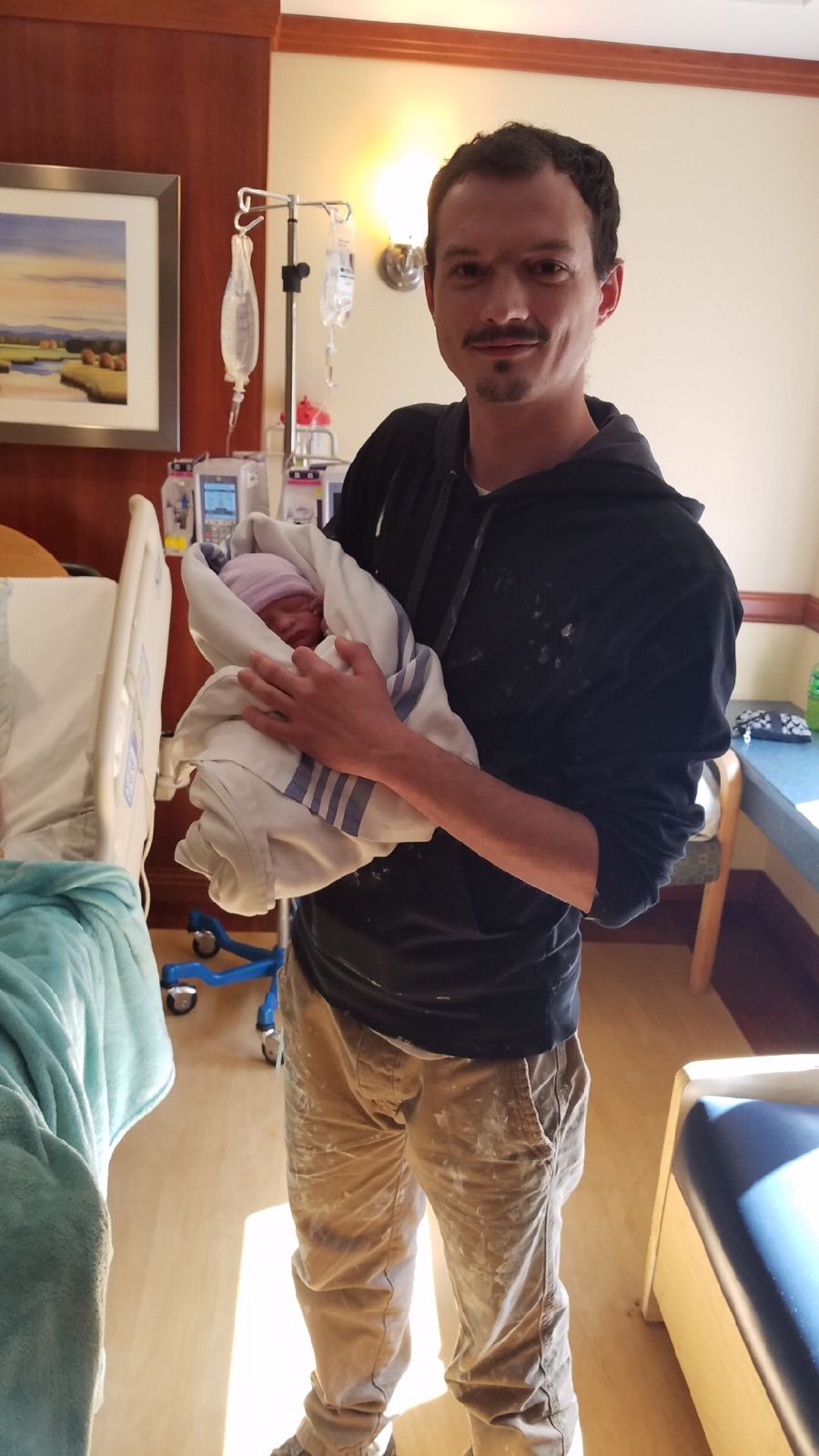 A Pennsylvania man's mother is crying tears of sorrow and fury over the loss of her son, savagely shot in the chest after he tried playing peacemaker during a fight that broke out at one of his favorite local watering holes.
"I know he's going to fry in jail," Chad Merrill's mother, Pearl Wise, told Newsweek on Monday of the 24-year-old man, James Saylor, busted after allegedly firing a fatal shot that felled her son. "I hope he gets to suffer pain every day.
"I don't want it to be quick. I want there to be suffering for a long time for killing my son."
Saylor allegedly sped off after crashing into an Uber car and was tracked down to his parents' home, The York Daily Record reported.
He was charged with criminal homicide, according to a Hellam Township Police Department release, after the deadly confrontation with Merrill outside the Red Rose Restaurant & Lounge, located on Lincoln Highway in York, Pennsylvania.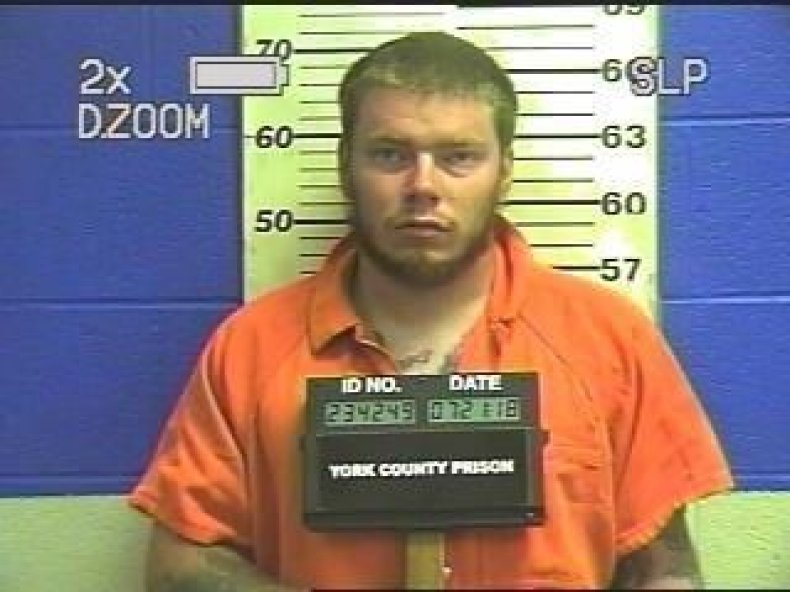 Merrill, 25, was a mason and new father of his 5-month son Layton. His mother said her son frequented the establishment for late-night grub.
And Saturday night was no different.
"That's where the local kids would go," Wise said, adding her son dined there that night on his way to her house, where he also lived.
"He got his paycheck from his boss and left him at about 11 [p.m.] and stopped on his way home at the Red Rose," she said.
The mother said that Merrill's older brother, Richard, spoke to the black man who her son defended from purported racial epithets Saylor lobbed at him that night.
"At the time he talked to my son, he hadn't realized that Chad did not survive," Wise said, sobbing. "This man [Saylor] was drunk and there were words spoken, including the N-word."
After the hate speak, Saylor was bounced from the bar, Wise said, after discussing the case details with investigators. But, instead of leaving, Saylor allegedly loitered in his pickup truck.
"That guy was sitting in his truck for 15 minutes—sitting and waiting on him," Wise said.
Saylor allegedly pulled out a .45 caliber pistol from his waistband and fired an apparent warning shot at the restaurant, according to The Daily Record.
Then, Merrill stepped outside, according to police accounts of the surveillance footage captured Saturday night, and he was shot once in the chest.
Calls placed to The Red Rose Restaurant & Lounge were unsuccessful as the voicemail was full. Newsweek's attempts to reach Hellam Township Police Chief Doug Pollack were not immediately returned.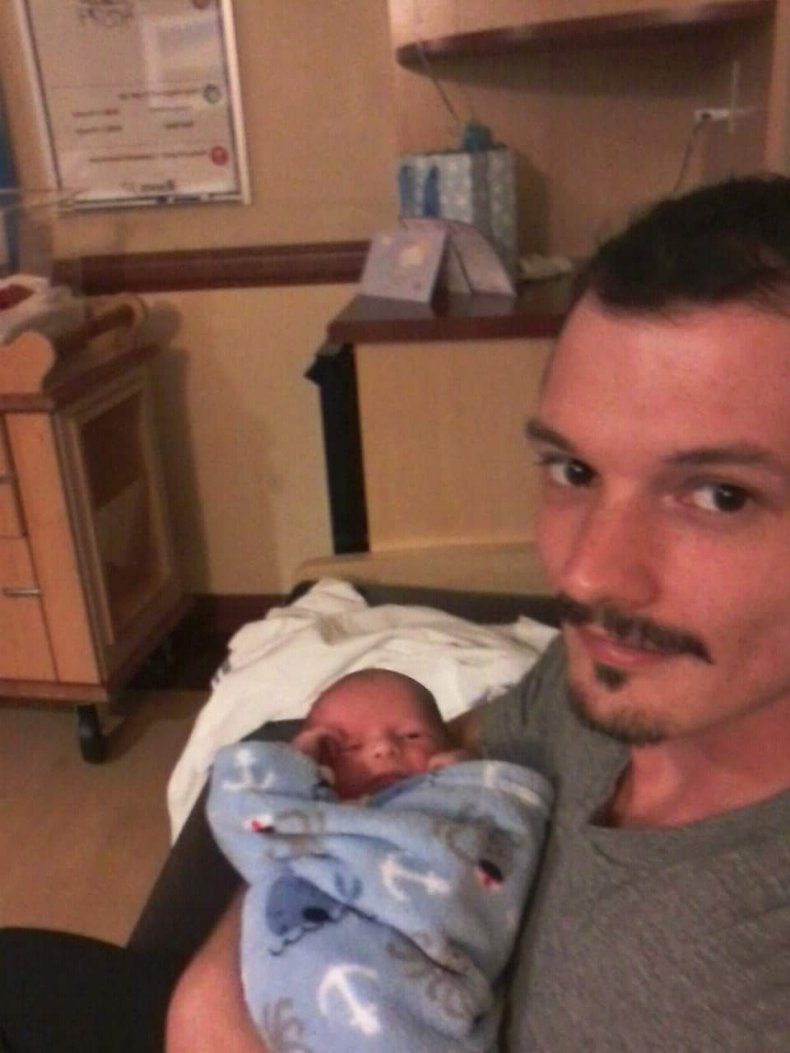 Pollack stated earlier that Merrill came outside to squash any hard feelings between him and Saylor.
"Maybe he was trying to right the wrong," he told The Morning Call.
The mother said that a detective who met her when she arrived at York Hospital's Emergency Room where her son was transported, told her that he passed away instantly.
"He told me, 'I know it's not much comfort, but Chad didn't know what was coming and he didn't experience any pain,'" she recalled of the conversation they had.
Initially, Merrill wasn't identified as a patient because he misplaced his wallet earlier in the day, his mother tenderly mused.
"I don't know if he lost it in his truck or at the job site," said Wise. "He was always was losing his wallet or his keys.
"And he always blamed it on his mom."
Losing her son doesn't seem real for the mother, who is left with questions that nobody but Saylor can answer. And they're mostly aimed at Saylor.
"I would like to know why you're a racist but yet you shoot a white boy and why," she said. "What was the purpose of it? What was the reasoning for pulling the trigger?"
A GoFundMe page has already been created by Christine Merrill and its raised more than double its $15,000 goal at the time of publication.
The family is reeling from the loss of Merrill, and the mother of his son Layton—who Wise identified by the first name Jessica—has experienced this brand of anguish before.
"Jessica is having such a hard time."
It turns out Jessica suffered an almost identical tragedy six years ago.
"She has an 8-year-old son and when he was two, his father was murdered," the mother said. "That's just unreal."
The sudden loss of Merrill has already inspired the mother to make sure that her son remembers.
"Jessica wants Layton to be in touch with all of his family so he doesn't forget who his daddy was," she proudly stated.
He was a hardworking, devoted dad "who was nice to everybody," Wise said.
"Even if he worked a 12-hour day, and his body hurt and somebody asked something of him—Chad would do it," she added. "He couldn't say no."