Archaeologists Discover Ancient Monument 'Woodhenge,' Aren't Sure if it Was a Sauna or for Cremating Human Remains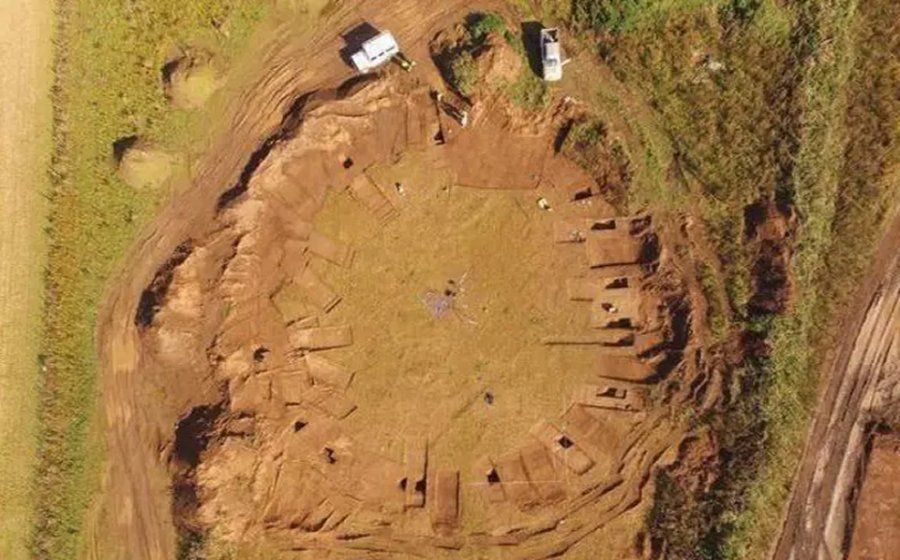 Aerial surveys of Yorkshire, England located an ancient wooden henge—like Stonehenge. But wood.
A pit in the center of the wooden posts that comprised the 4,000-year-old circular monument contained stones that had once been heavily burned, suggesting it might have been used for ritual cremation, the Yorkshire Post reported. Then again, archaeologists say it might have been an ancient sauna.
"Normally when you mention ritual, archeologists laugh," lead archaeologist John Tibbles, from East Riding Archaeology, told the Yorkshire Post. "But in this case it was ritual, it was a meeting place, where all the little groups could come together. We found a lot of burnt stones, but they weren't burned in situ…It is possible that bodies were brought there to be cremated and then the remains buried elsewhere."
Tibbles told the Yorkshire Post that a cemetery at Sandsfield, just one mile away, featured a similar ditch encircling the site that had contained dozens of urns from the late Neolithic Period to the Early Bronze Age. A link might support the theory that the wooden henge was a cremation site.
If it was a sauna, it would have been not unlike a Native American sweat lodge, according to the Yorkshire Post. This would mean the burned stones were first heated over a separate, outdoor fire and then brought to an indoor hearth, over which people then poured water and sat around to take in the steam.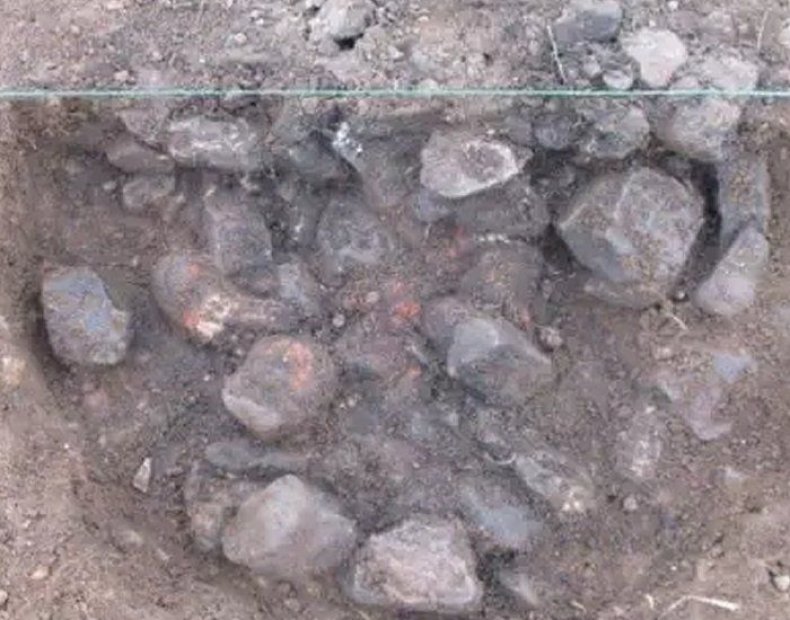 A Bronze Age sauna had previously been discovered on the Orkney Islands in Scotland, so it's not out of the question that that was the purpose of this henge, too. Tibbles also told the Yorkshire Post that similar discoveries had been made in Finland, not to mention Marden Henge—the United Kingdom's largest henge, a Neolithic colossus 10 times bigger than Stonehenge, according to National Geographic.
The henge's precise location, Little Catwick Quarry, is Yorkhire's largest privately owned sand and gravel quarry, according to Ancient Pages. Archaeologists had been excavating it for about three months; it's been the site of previous archaeological discoveries, such as a mammoth tusk and a polished Cumbrian axe, dated to around 4,000 or 5,000 years old.
England contains about 50 recorded henges, according to the BBC, including other wooden henges. But the only other henge found in East Yorkshire, a Neolithic site placed on the country's National Heritage List in 2015, was made of stone. "Woodhenge" would be the region's first known wood henge.