Yorkshire Ripper Serial Killer Peter Sutcliffe Dies Aged 74
Peter Sutcliffe, the serial killer known as the Yorkshire Ripper, has died in hospital, Britain's Prison Service has confirmed.
The serial killer was serving a whole life term for murdering 13 women across Yorkshire and north-west England between 1975 and 1980, and attempting to kill seven more.
He was convicted in 1981 and spent three decades at Broadmoor Hospital before his prison term was increased and he was moved to HMP Frankland in County Durham in 2010.
It is understood Sutcliffe died at the University Hospital of North Durham, three miles away from the prison where he was held. Sky News reports that he was sent there after developing COVID-19, which he is understood to have refused treatment for.
The serial killer, who had returned to prison after being treated for a suspected heart attack two weeks ago, had gone back to the hospital after testing positive. He was in ill-health, obese, and had diabetes.
A Prison Service spokesman said: "HMP Frankland prisoner Peter Coonan (born Sutcliffe) died in hospital on November 13. The Prisons and Probation Ombudsman has been informed."
Sutcliffe first started attacking women in the late 1960s but his first known murder happened in 1975 when he killed Wilma McCann, 28, a mother-of-four from Leeds, in the north of England. She was hit with a hammer and stabbed 15 times. Her son Richard McCann, who was just five when she died, hoped Sutcliffe's death will bring closure for the relatives of his victims.
"He ruined so many lives. He will go down as one of those figures from the twentieth century in the same league I suppose as someone like Hitler," he told Sky News. "It was never just a drunken fight, he went out there with tools and implements and he murdered people again and again and again and again."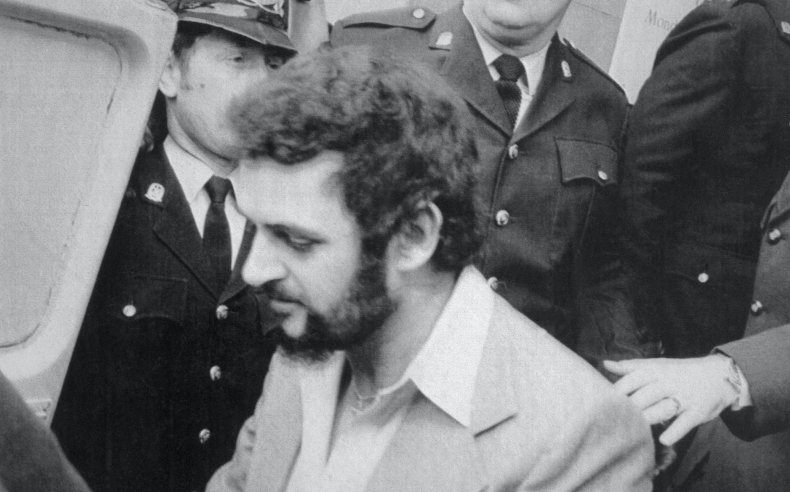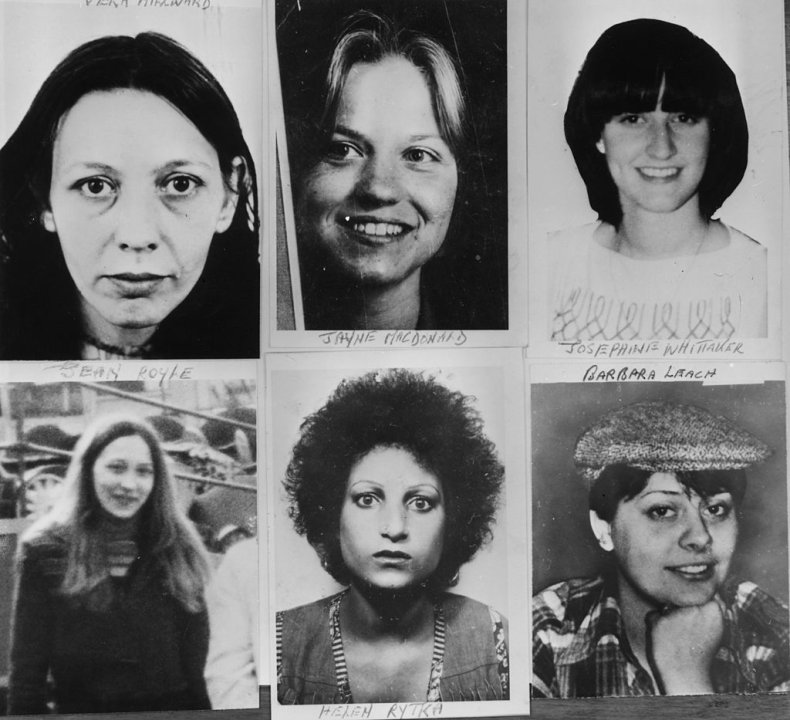 Sutcliffe became known as the Yorkshire Ripper as he mutilated his victims' bodies using a hammer, screwdriver, and knife. A huge police operation was launched in the 1970s, with 150 officers conducting more than 11,000 interviews. Sutcliffe was interviewed nine times by police but continued to avoid arrest and carried on with his killings. While he was still at large police urged women not to go out alone at night.
The 13 women Sutcliffe was convicted of murdering were Wilma McCann, 28, Emily Jackson, 42, Irene Richardson, 28, Patricia Atkinson, 32, Jayne MacDonald, 16, Jean Jordan (also known as Jean Royle), 21, Yvonne Pearson, 22, Helen Rytka, 18, Vera Millward, 40, Josephine Whitaker, 19, Barbara Leach, 20, Marguerite Walls, 47, and Jacqueline Hill, 20, who was found on November 16, 1980.
The former lorry driver, from West Yorkshire, is said to have believed he was on a "mission from God" to kill prostitutes, although not all of his victims were sex workers. An inquiry held after his conviction found a backlog of case paperwork meant officers were unable to connect vital pieces of information that would have led to his arrest and conviction.
Tens of thousands of witness statements, names, and car number plates were stored manually in handwritten notes at the West Yorkshire Police station in Leeds city center that led the investigation.
Sir Lawrence Byford wrote in his 1982 report into the police handling of the investigation: "The ineffectiveness of the major incident room was a serious handicap to the Ripper investigation. While it should have been the effective nerve center of the whole police operation, the backlog of unprocessed information resulted in the failure to connect vital pieces of related information."
He said: "This serious fault in the central index system allowed Peter Sutcliffe to continually slip through the net."
The inquiry led to major changes in policing across the U.K., most notably the development of computer systems that allowed for cross-referencing and access by police forces across the country.