Yosemite Climbers Make History With Free Climb Summit of El Capitan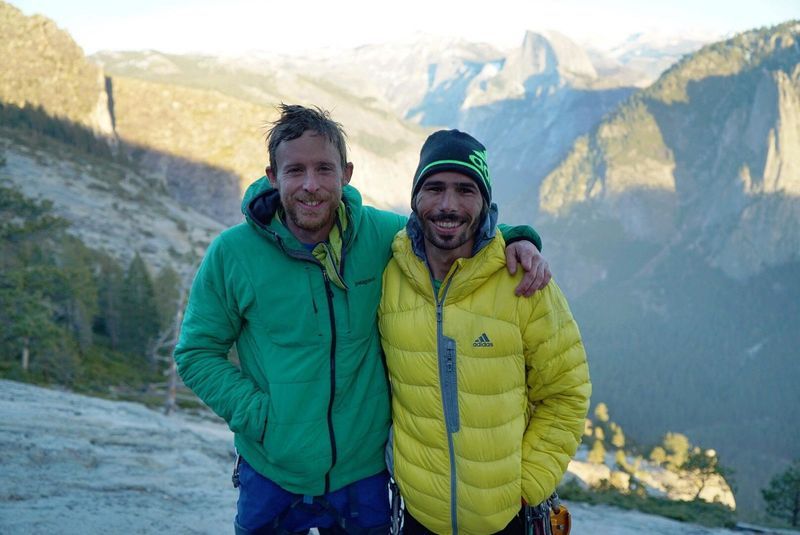 Updated | Tommy Caldwell and Kevin Jorgeson have been on a daunting mission that began at the tail end of 2014. On December 27, after years of preparation, they set out to free climb the Dawn Wall route on El Capitan, a steep slab of exposed granite at Yosemite National Park in California.
On Wednesday afternoon at 3:30 p.m. local time, the pair made history when they became the first to complete a free climb—i.e. a climb without any assistance using only the hands and feet to move up, attached to a rope only in case of a fall—of what is considered one of the most difficult routes in the world.
"It's an amazing feeling to accomplish something you have devoted your life to for years," Jorgeson is quoted as saying in a press release from sponsor Adidas Outdoor. "Free climbing the Dawn Wall had been considered impossible. Tommy dreamed it could be done, and I could not be more honored to have been his partner on this journey. I hope it might inspire others who may not have been familiar with rock climbing to experience it for themselves, and I'm looking forward to mapping out my next objective."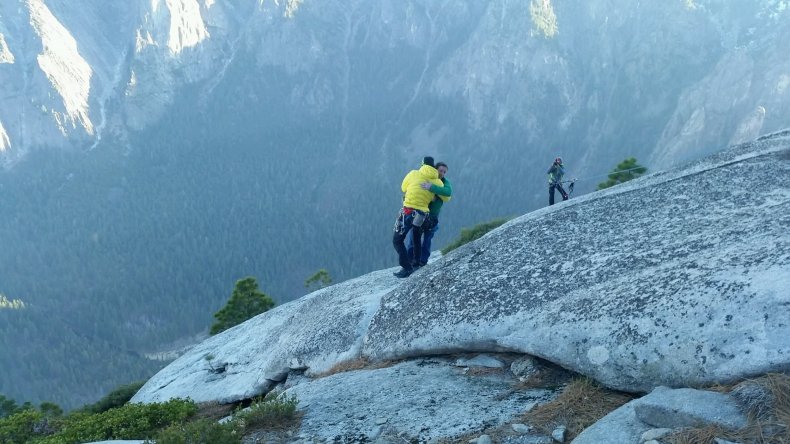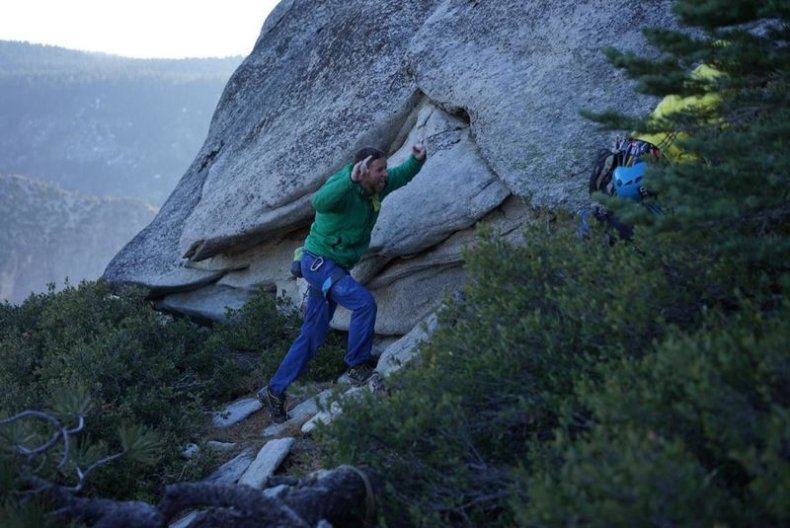 Throughout the 19-day expedition, Caldwell—a Patagonia climbing ambassador—and Jorgeson have been documenting their progress on social media, posting on Twitter, Facebook and Instagram and garnering a following of vicarious adventurers around the world. Caldwell's wife has also been blogging from the ground, while other crews have been taking photos and videos, like a series made by Adidas Outdoor.
The 3,000-foot climb up the wall was broken into 31 segments or pitches, each one roughly equivalent to a rope-length of climbing and some more technically challenging than others.
On Monday evening, Jorgeson successfully climbed pitch 20 on his third attempt and caught up with Caldwell.
"In another inspiring battle late into the night Kevin managed to send pitches 18, 19, and 20. Clouds swirled all around It was truly a surreal scene," Caldwell wrote in an Instagram post Tuesday.
"Tomorrow we leave our bacecamp [sic] and blast towards the top. With some luck we will be standing on top in a couple days. I an [sic] excited to walk on flat ground again although I am sure I will truly miss this experience."
In a Tuesday evening email update, a spokesman for the climbers said they were progressing steadily toward the top, and were expected to arrive sometime Wednesday afternoon.
John Branch, a sports reporter for The New York Times who has covered their journey, tweeted a striking photo from the top of El Capitan Wednesday morning local time as he waited for Caldwell and Jorgeson to arrive, and continued sharing updates throughout the day.