A Legal Dispute Has Forced Yosemite National Park to Rename Several of Its Iconic Landmarks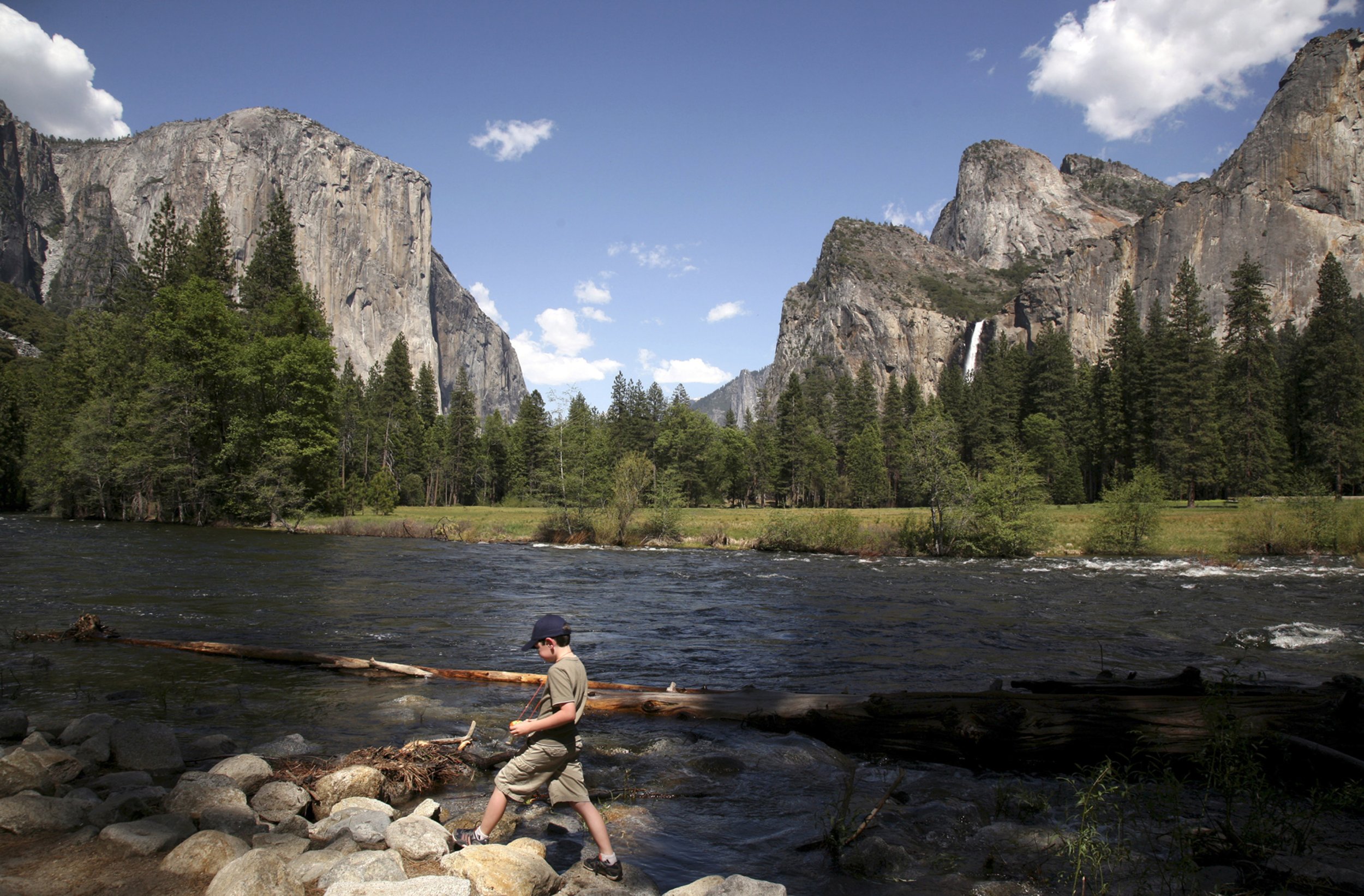 Today, Yellowstone National Park celebrates its 144th birthday. The 3,500-square-mile patch of pristine wilderness that covers portions of Wyoming, Idaho and Montana was signed into law as protected federal land on March 1, 1872. But while Yellowstone is celebrating, Yosemite National Park, one of only three U.S. national parks that draws more visitors annually than Yellowstone, is embroiled in a bizarre legal battle.
Beginning Tuesday, several iconic locations within the park will undergo name changes, and park merchandise that reads "Yosemite National Park" will be removed from shelves. This is because March 1 is the first day Aramark will be in charge of the park's concessions. The hospitality giant won the contract, which will run for 15 years and is worth an estimated $2 billion, in a bidding war last June. Losing out was Delaware North, the company which had held the contract previously. They are not going quietly.
Because Delaware North is claiming the rights to five notable sites throughout the park, as well as the "Yosemite National Park" trademark, the famed Ahwahnee Hotel will become The Majestic Yosemite Hotel, the Wawona Hotel will become Big Trees Lodge, Curry Village will become Half Dome Village, Yosemite Lodge at the Falls will become Yosemite Valley Lodge and the Badger Pass Ski Area will become the Yosemite Ski and Snowboard area. The changes were announced in January.
"While it is unfortunate that we must take this action, changing the names of these facilities will help us provide seamless service to the American public during the transition to the new concessioner," park superintendent Don Neubacher said at the time. "This action will not affect the historic status of the facilities, as they are still important cultural icons to the National Park Service and the public. Our stewardship of these properties is unwavering."
Park merchandise will now bear the name "Yosemite," instead of "Yosemite National Park."
The rift comes from a 1993 agreement Delaware North made with the Park Service, which the hospitality company says gives it the intellectual rights to the names in question. When the park began its search for a new concessioner, Delaware North demanded $51 million for the rights, and when Yosemite refused to force Aramark to buy the rights from Delaware North, the latter sued. Court filings show that the Park Service values the trademarks at $3.5 million.
While changing the names of a few hotels may not seem like a big deal to some, it is for longtime lovers of the park. Over the weekend, the historic sign for the soon-to-be-renamed Ahwahnee Hotel, which was founded in 1927, was stolen.