'Yoshi's Crafted World' for Nintendo Switch Was Selling for $1 on Target and Now Twitter Users Are Giving It Away
Yoshi's Crafted World was briefly listed on Target for $1—and some lucky gamers made the most of the massive discount. The Nintendo Switch game, which usually sells for $49.99, was discounted by 98 percent. Now, gamers are reselling the digital download code on Twitter, eBay, and Reddit for just a few dollars.
DekuDeals first spotted the deal, which was then picked up by Reddit user VanderLegion, who posted: "No idea why it's so cheap, but just jumped on DekuDeals to see what was on sale right now and spotted this.
"Went over to Target.com, bought the $1 digital version, had code emailed to me instantly. Redeemed it on the e-shop and received the full 300 gold points, meaning I got more in gold points than I paid to even buy the game in the first place."
Other games, such as What Remains of Edith Finch, which usually retails for $19.99, and Melbits World, which sells for $14.99 on Steam, were also on sale for a dollar.
U.S. customers were able to purchase a digital download code of Yoshi's Crafted World for Nintendo Switch for just $1, as well as earning 300 gold points, which can be used against purchases on the Nintendo eShop. Customers usually earn points worth five percent of their purchase, but gamers who managed to get the deal received points worth $3, meaning they actually made $2 on their purchase.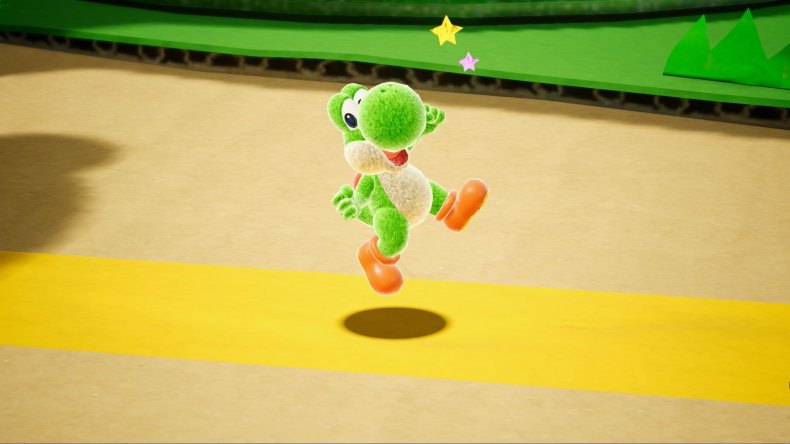 The sale occurred at around 4 a.m. ET and was live for around an hour before Yoshi's Crafted World was relisted at its regular price of $49.99 on the Target website. However, some people purchased multiple codes and are now reselling them online for as little as $2.
According to some Twitter users, after the games were relisted at their original prices, some download codes were unable to be redeemed. If you purchase a code from somebody reselling theirs, be aware that the order may have since been canceled due to the discount being in error.
Yoshi's Crafted World, which was released on March 28, 2019, sees gamers play as Yoshi on a treasure hunt. A game summary on the Nintendo website states: "It all started when Kamek and Baby Bowser set out to steal a gem-set stone. Legend has it that this fabled artifact can grant the bearer their wildest dreams!
"But when the artifact's gems are sent flying, it falls upon Yoshi and friends to find them. Luckily, saving the day can be cooperative and challenging."
A spokesperson for Target said: "Due to an unexpected error, the item is incorrectly priced at this time. A small number of items on the site may be mispriced, described inaccurately, or unavailable. Target reserves the right to change or update information and to correct errors, inaccuracies or omissions at any time without prior notice."
This article has been updated to include a comment from Target.