Mississippi Police Warn Against Fake Oxycodone Pills Laced with Fentanyl: 'You Are Going to Die'
Officials have warned that a batch of fake oxycodone tablets circulating in Mississippi are laced with potentially deadly fentanyl.
Over the past few weeks, narcotics detectives at the Gulfport Police department in South Mississippi have seized multiple pills made to resemble the commonly abused prescription opioid oxycodone, officials said in a statement.
DEA (Drug Enforcement Administration) lab tests revealed the pills contained no oxycodone, but contained fentanyl. The synthetic drug can be up to 50 times stronger than heroin and 100 times stronger than morphine, according to the DEA. For most people, as little as two milligrams is a lethal dose.
The counterfeit pills were stamped with "A215," a marking associated with legitimate oxycodone medication.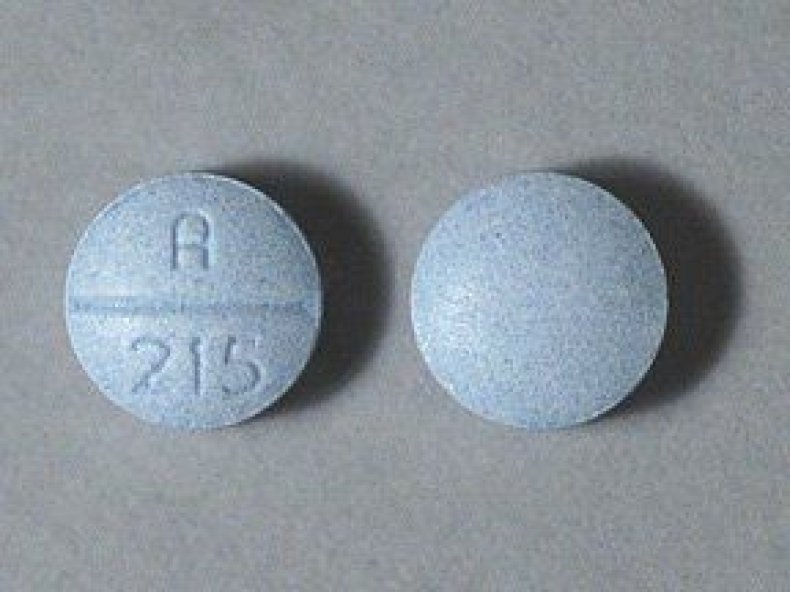 Gulfport Police Chief Leonard Papania warned that people illegally buying tablets believed to be oxycodone risk mistakenly taking a deadly dose of fentanyl.
"What we want to stress today is what you may anticipate you're getting is a far cry. You are going to die," Papania said in a news conference on the counterfeit drugs, the Sun Herald reported.
"Drug dealers will many times sell these pills that are not what they claim resulting in drug users being unaware of what they are actually purchasing. This type of counterfeit pill activity makes the illegal drug trade especially dangerous," the DEA stated. "The Gulfport Police Department and the U.S. Drug Enforcement Administration are working diligently to identify the source of the counterfeit pills."
Derryle Smith, DEA assistant special agent, said: "These type of heroin and fentanyl-related compounds are drugs manufactured specifically to meet the demand of opioid addicts. Fentanyl is deadly at the microgram level. Make no mistake, misuse of fentanyl will kill you!"
"A sweetener packet contains two grams and this is lethal at the microgram level. You could kill several hundred people with that amount," Smith told reporters at the news conference.
Papania said: "A lot of people will watch this and their knee-jerk reaction is going to be 'Well it's just another pill head or addict dying from this. What's the loss?' The opioid addiction issue that's facing our city and the rest of the nation is far-reaching. It reaches into our own families and friends and we need to get serious about addressing it."
The warning comes amid what experts have dubbed the opioid epidemic. After opioid medication was overprescribed in the late 1990s, by 2015 more than two million Americans were hooked on substances such as oxycodone, according to the National Institute on Drug Abuse.
In the 14 months following July 2016, emergency department visits for pain medications including oxycodone, as well as heroin and illicitly manufactured fentanyl spiked by 30 percent, the latest figures released by CDC show. The Midwest was hardest hit, seeing a 70 percent rise in the number of overdose cases being treated at emergency departments.
Of the over 63,600 people who died of drug overdoses in 2016, more than 20,000 cases were attributed to fentanyl and its analogs.