You Can Buy Kate Middleton's Favorite Summer Sneakers On Sale On Amazon Right Now
Summer is nearly over, but there's nothing better than a comfortable pair of sneakers to wear long into fall. Kate Middleton, Duchess of Cambridge, has an impeccable style that may seem unachievable. She has unlimited funds, stylists and...shops on Amazon? You can buy her go-to pair of shoes right now, on sale, from the comfort of your desk, couch, or wherever you may be.
Middleton wears an all canvas sneaker often, made by the brand Superga. Her choice color is white, similar to a pair of classic Keds. If white isn't your style, though, the shoe comes in a whopping 26 colors, all available on the online shopping site now. Prices for the shoes range from $39.97 to $71.45.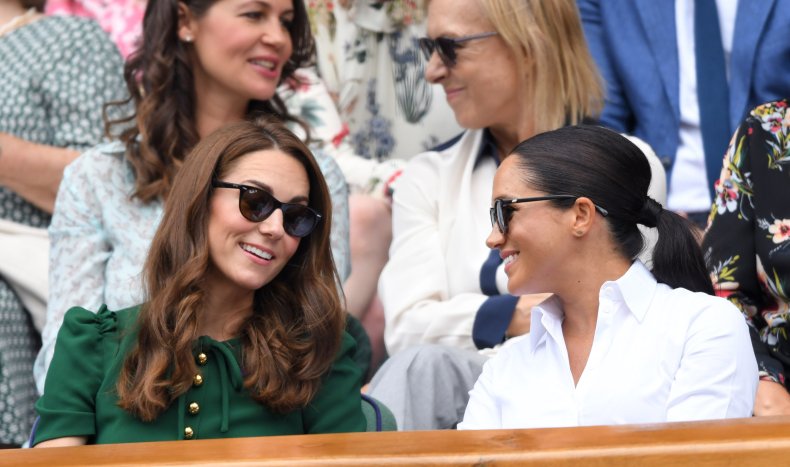 The princess was last spotted wearing the sneakers on Sunday while at a sailing competition in England. She paired the neutral shoe with navy blue, bell-bottomed dress pants and a red, tan, navy and white short-sleeved, sweater, with a frilly peplum. The outfit she chose was casual but beautifully styled.
Middleton has also publicly paired the same sneakers with similarly-flared khaki pants and a lace, white button-down.
You can browse and buy Middleton's exact sneakers here.
Though Middleton is a princess, she finds simple, relatable ways to keep her style accessible and chic.
If the Superga sneakers aren't quite your style, but you still want to mimic Middleton's look, you can do so with similar shoes.
Keds are known for their classic, blank white sneakers. The shoes retail for $44.95 The shoes are also canvas.
Other options may allow you to play with adding pattern to any look. Though Middleton's shoes did not boast color or pattern, you can buy a similarly-shaped shoe in any color or design. Rifle Paper Company partnered with Keds to produce a beautiful, floral-inspired collection.
If florals aren't your thing, the collection also expands to include stripes and beach-day inspired doodles.
For a total steal, look no further than Target for the brand's own take on the classic, white sneaker. You can snag a pair for only $10.
You Can Buy Kate Middleton's Favorite Summer Sneakers On Sale On Amazon Right Now | Culture