You Can Change Gun Laws, Say Survivors of U.K. School Mass Shooting in Powerful Letter of Support to Parkland Pupils
Survivors of the deadliest mass school shooting in U.K. history have written a powerful letter to pupils in Parkland, Florida, to express their support for the U.S. campaign for tighter gun laws.
On March 13, 1996, Thomas Hamilton, 43, walked into a school in the small Scottish town of Dunblane and shot dead 16 children and one teacher before turning the gun on himself. The children were between 5 and 6 years old.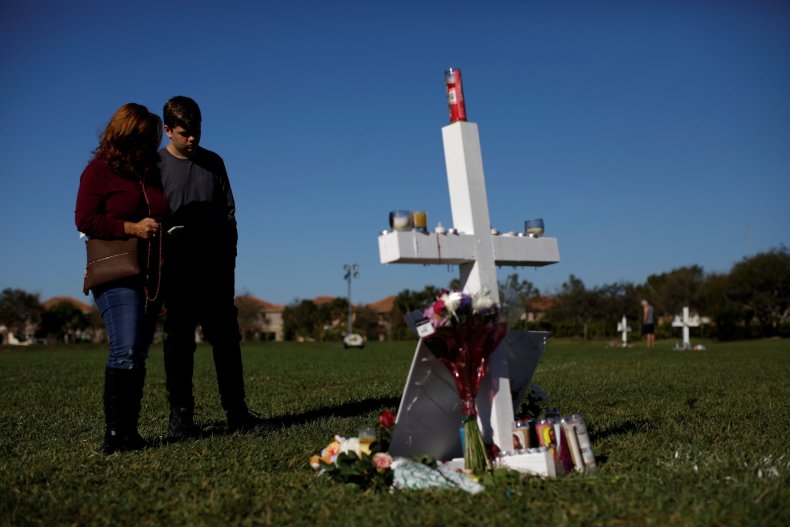 The massacre provoked renewed debate about firearms legislation in the U.K., and private ownership of most handguns was outlawed in the wake of the killings. There have been no mass shootings in U.K. schools since the tighter restrictions were introduced.
In the letter, Dunblane survivors expressed their "tremendous admiration" for the way pupils at Parkland's Marjory Stoneman Douglas High School have mobilized to tighten U.S. gun laws in the wake of the February 14 shooting at the school, in which 17 people were killed.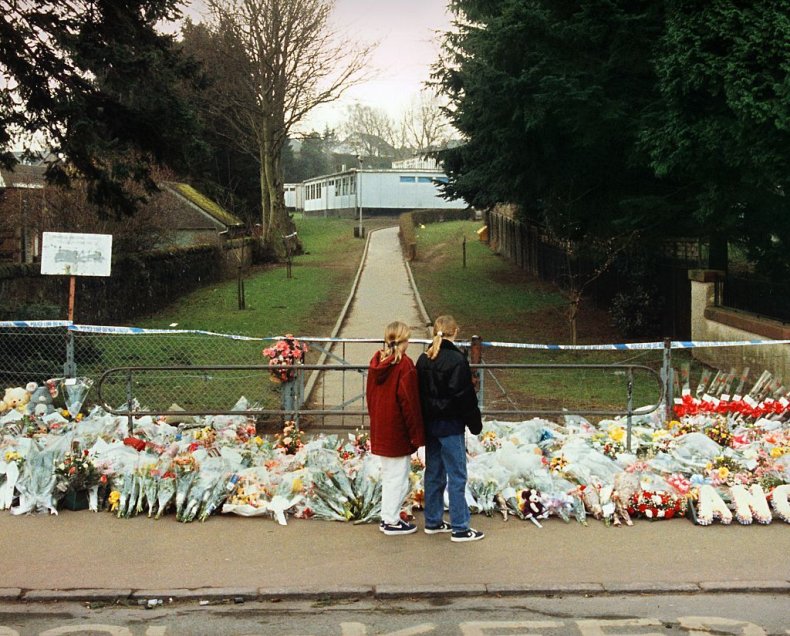 "We want you to know that change can happen. It won't be easy, but continue to remind everyone of exactly what happened at your school and of the devastation caused by just one person with one legally owned gun. Never let anyone forget," wrote the pupils in a letter published by BuzzFeed.
They also pointed to parallels between Dunblane and Parkland. "Like you, we vowed to do something about it. We persuaded British lawmakers not to be swayed by the vested interests of the gun lobby, we asked them to put public safety first and to heed what the majority of the British people wanted.
"There will be attempts to deflect you, to divide you and doubtless to intimidate you, but you've already shown great wisdom and strength. We wish you more of that wisdom and strength for this toughest of tasks, one that will be so important in order to spare more of your fellow Americans from having to suffer the way you have."
Parkland pupils have started a campaign to increase the age at which Americans can legally purchase firearms, restrict access to semi-automatic weapons and improve access to mental health treatment.
Police have said that Nikolas Cruz, who is accused of the shootings, has a history of emotional disturbances.
President Donald Trump has pledged to ban bump stocks, which can increase the firing rate of semi-automatic guns, but has been criticized for backing away from a proposed measure to tighten age restrictions on purchasing firearms, following pressure from the National Rifle Association.