You Can Now Make Your Own 'Stranger Things' Title Card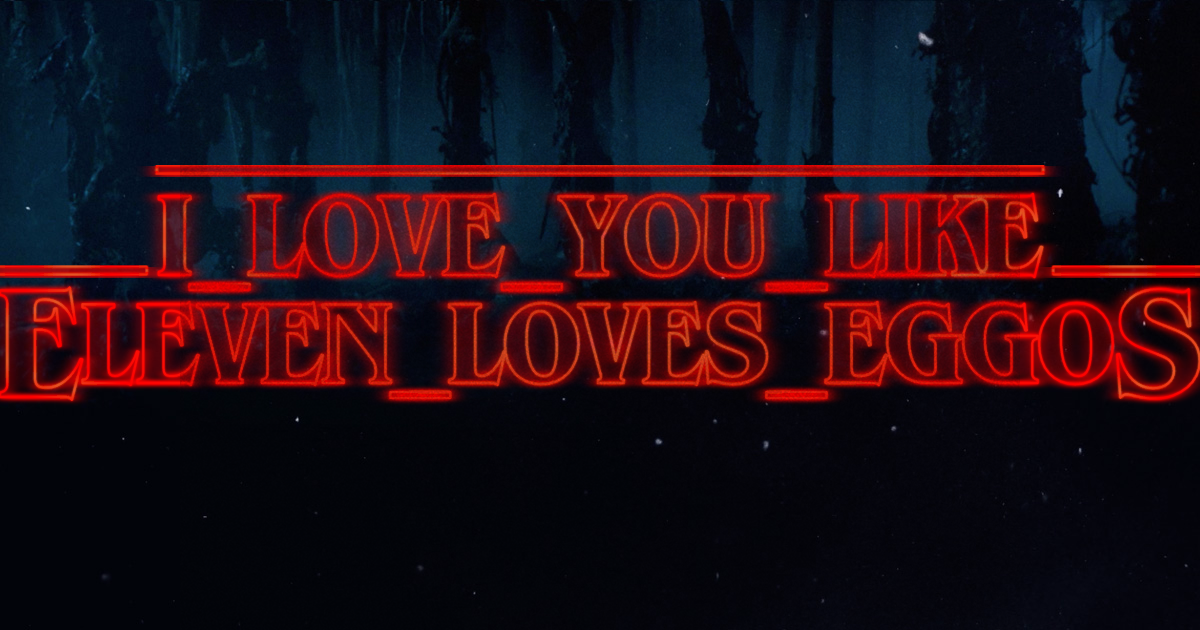 For fans of Stranger Things —the 80s-set Netflix show taking the internet by storm—the synth-heavy theme music and gothic Stephen King-esque logo are just as much part of its appeal as the story and characters.
Now everyone can Stranger Things-ify their own name, thanks to the creative folks at branding firm Nelson Cash, who love the Netflix show's throwback logo just as much as the rest of us. The company has created a generator so you can make memes like this one, referencing major character Eleven's penchant for the U.S. breakfast food: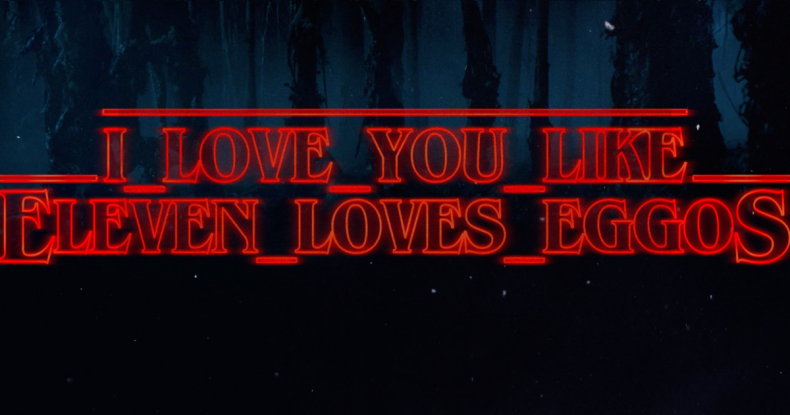 Or this, crossing lyrics from Beyoncé's Lemonade album with the Netflix hit: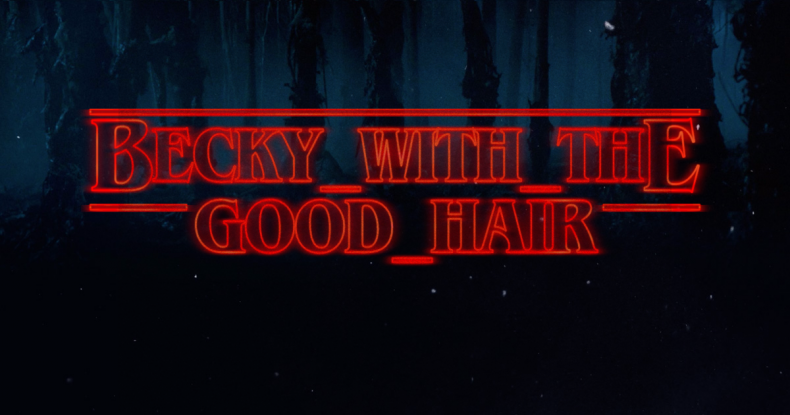 The typeface takes its inspiration from that used on Stephen King's horror novels, such as this one. Anyone who has seen the show will be aware that King serves as a rather large inspiration for Stranger creators Matt and Ross Duffer.
So, just what are the most popular phrases being created? See below:
That a Stranger Things font generator exists is yet another testament to the huge success of the breakout Netflix hit, which only premiered in July. The series has reportedly been viewed more times than the streaming giant's more established hits including Marvel's Daredevil and even Making a Murderer.