Housing is rapidly becoming the key economic issue facing America's beleaguered middle class. Even as interest rates rise, rents are on a wild binge, up near 20 percent in the past year or more in some cities. Meanwhile, home prices have hit a high and appear to be climbing further still. Higher prices are emerging even in what have long been relative bargain communities in the southeast, as refugees from the high-priced Northeast pour in with their greater resources.
The property gold rush has been made more problematic by the growing role of professional, well-funded investors and speculators, to whom the housing market is more attractive than a sometimes unsteady stock market. All-cash buyers led by led by firms like BlackRock grew to nearly 23 percent in 2021, more than twice the growth of 2006. They can keep prices high through regulatory restraints, and just In 2021, investors' share jumped 50 percent from 2020, and with good reason: rents for single family homes grew 27 percent last year, and in Miami by an astounding 35 percent.
It's increasingly clear that policy is driving much of this. In coastal California, policies aimed at curbing suburban growth have been associated with housing prices rising to more than double income-adjusted national prices in 2020. California accounts for four of the seven largest metros with the lowest homeownership rates, according to 2019 American Community Survey data, and that home ownership rate is now the lowest it's been since the 1940s.
To put this in perspective, not one unionized construction worker can afford a median priced new home in any coastal California county, according to a recent study by economist John Husing. Working class people can no longer thrive in our dense urban environments.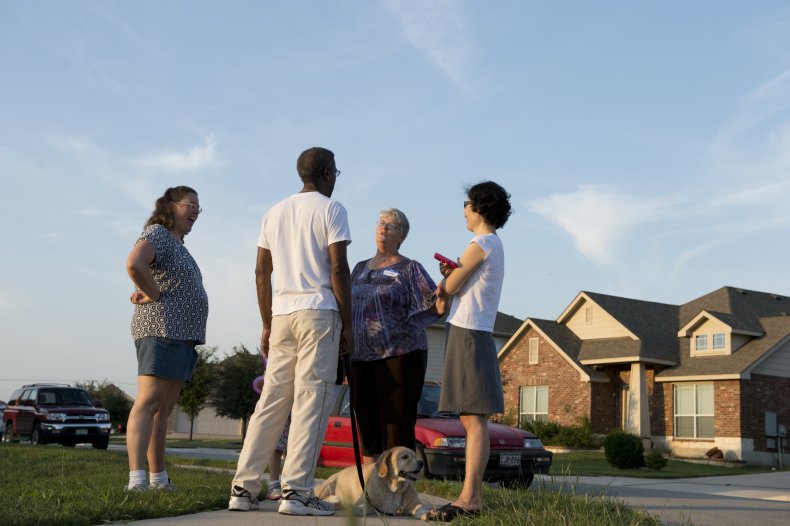 And yet, despite this California crisis, many planners as well as some in the Biden Administration are embracing the California "model" as our housing future. And this though a large part of red America—Texas and Florida, to take two examples—have kept housing far more affordable, mainly by expanding housing in suburbia.
Consider the fact that not one California metro was among top 50 with the most new housing units per capita in 2020, while Texas had five and Florida 10. It is here that the new communities of the future are being built, largely on the fringes of metros like Austin, Houston, Dallas-Fort Worth, Fayetteville (AR) Tampa-St. Petersburg, Nashville, Raleigh, Charlotte and Phoenix.
There is even an uptick in Midwestern metros, which have long experienced stunted growth if any at all. Columbus, Indianapolis, Kansas City, Des Moines and Grand Rapids are even more affordable than the South and Mountain West, and they're now attracting net domestic migrants. Intel's massive new suburban Columbus investment in silicon chip plants, already dubbed the "Silicon Heartland," could presage a resurgence in the Midwest's competitiveness.
If you look at moving company data as well as the Census Bureau's domestic migration numbers, you can see which metros have the most allure. This data shows that since the mid-2010s, growth in professional, technical and scientific services—the largest high wage sector—grew faster in Raleigh-Cary, Austin, Orlando, Salt Lake City, Nashville, Phoenix and Dallas Ft. Worth than it did in New York, Chicago, and Los Angeles.
It's much the same with migration. Virtually all the metros enjoying the fastest growth since 2015 are in the Southwest, the Intermountain West, and through the Southeast, which now produces half of all new home sales in the country. These boomtowns, as well as some Midwestern metros, now attract on a per capita basis more millennials, minorities and the foreign born than the cool big cities on the coasts. These same people are driving prices up in a host of places like Boise, Denver, Phoenix, and they will continue to do so until California and other states change their policy agenda.
Even before the pandemic there were ample reasons for people to move to suburbs and exurbs—things like less crime, lower housing prices, better schools. But with the rise of home-based, hybrid and dispersed work, Stanford economist Nicholas Bloom has predicted that even after COVID has faded, at least 20 percent of the workforce will work remotely—more than three times the pre-pandemic rate. In a recent McKinsey poll, over one quarter of employees indicated that "they would consider switching employers if their organization returned to fully on-site work." And another report from Upwork found that between 14 and 23 million Americans are seeking to move to a less expensive and less crowded places.
Areas that fail to develop housing to accommodate working from home will face severe long-term problems. As University of Pennsylvania Professor Susan Wachter has noted, telework eliminates the choice between long commutes and inordinate housing costs.
But it's not just hispters moving out of the cities and into the suburbs; on the contrary, over the past decade, 96 percent of all suburban growth in the last decade was from non-whites. In the 50 largest US metro areas, 44 percent of residents live in racially and ethnically diverse suburbs in which non-whites make up between 20 and 60 percent of the population.
Creating well-designed communities should be a national priority. We need these new communities to give the new generation a financial stake in the system. We need them to offer hope to those who have not yet achieved the American Dream—like immigrants and minorities.
Building an improved suburbia may seem heinous to our cognitive elites in planning, Wall Street, and the media, but it is critical to meeting the aspiration of the next generation of Americans.
If we wish to preserve the middle class and America's families, we need a major change of direction.
Joel Kotkin is the Presidential Fellow in Urban Futures at Chapman University and executive director of the Urban Reform Institute. His new book, The Coming of Neo-Feudalism, is now out from Encounter. You can follow him on Twitter: @joelkotkin.
The views expressed in this article are the author's own.