'You Did the Right Thing': Freelancer's Revenge Over Unpaid Work Goes Viral
There are numerous struggles associated with the world of freelance work: finding clients and holding on to them, managing your schedule, being able to manage periods of no work, and more. But few experiences in freelance life are more disheartening than when your client decides not to pay you.
Research by Upwork and Edelman showed that freelancers are on their way to becoming a major part of the American workforce. An estimated 59 million Americans freelanced in 2020, and the number is expected to exceed 90.1 million by 2028. But what about the moment a client doesn't come through with payment?
One Reddit user, arenangelos, has shared his experience with late freelance payments , leaving everyone on the platform baffled.
In a post from Monday, which has now reached almost 10,000 upvotes, arenangelos explained to his fellow Redditors how a client who didn't pay him for over five months and ghosted him over the payments, suddenly reached out to him again once they found the freelancer had deleted all the work he hadn't been paid for from the company platform.
"I have worked as a freelancer for this company doing 3rd renders, last project I did for them was back [in] November, I received a [partial] payment, but since December they have been ignoring me, I've tried to reach them everywhere, mail, WhatsApp, slack, etc. without any response. Last week I pretended to be a customer and tried to reach them [through] their website 'customer service chat' and the response was instant, and I also [noticed] they are using renders I've made but they haven't [paid] for it yet."
At this point, arenangelos decided that was enough and that his voice deserved to be heard.
"So I went to the drive folder we share and [deleted] every file I've made for them, and also Trello boards we share. Surprisingly, few hours passed and I got deleted from every platform and then I received this email. How should I respond to this?"
The email, which was shared on Reddit alongside the post, didn't feature an apology. Instead the company asked OP if he intended to restore all the files he had deleted in order to get paid. "Could you please explain if you intend to restore our files and Trello board should we be able to pay you later this week? If possible could you let us know which items we still owe you for out of the original amount so that I can pass this onto our accountants?"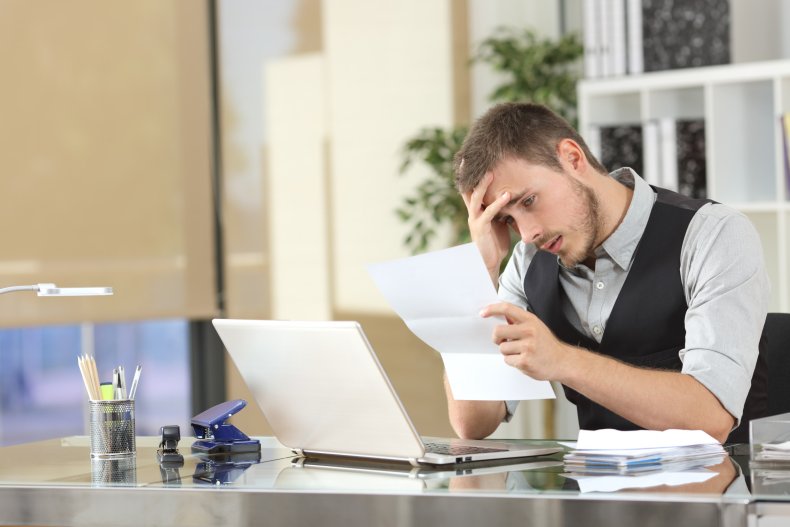 The r/antiwork community, where the post was uploaded, was baffled by arenangelos' experience.
Responding to the post, DirtySocialistHippo commented: "Send an invoice. Get your money. Maybe add a late fee. Don't release anything until all payments have cleared. Once they have your work they're going to block you again."
Another user, patchbaystray, said: "OP you may want to consider doing what we do in the entertainment industry. For music I play a guy saying "sample" every 20 seconds. Video, I watermark with company logo, contact, and date. These come off the project after notes and the final payment has been submitted. Another option is to make your final work viewable only on your website until payment."
Similarly, not-a-spline added: "I used to do this when I shot photos. It was written into my T&Cs that I would watermark images until payment received in full. So many attempts to get me to release clean images early. Nope. (I did it once and it ended up in a print advert. Lesson learned!)"
Other users also praised his actions, zodwallopp commented: "Get paid, you did the right thing."
Newsweek has reached out to arenangelos for comment.