Any dramatic military action brings with it many uncertainties. Yet the current offensive launched by the Turks against the Syrian Kurds will have dire consequences that the world should know full well.
First, the operation will uproot Kurdish civilians, expose them to the gangs Turks will bring in tow and lead to fighting between the Turks and Syrian Kurdish militias. Beyond these immediate ramifications, the Turkish invasion will threaten Syrian Kurds' future, set back the fight against ISIS and damage Turkish-American relations.
Turkish President Recep Tayyip Erdogan is likely to use massive firepower to quickly achieve his maximalist objectives before world and U.S. opinion mobilizes against the operation. His immediate goal is to occupy a 20-mile zone with his troops and Syrian allies not from the region. He will not be able to destroy the Syrian Kurdish military forces because they will be able to withdraw south of the zone, where U.S. troops are stationed.
Instead, it is Kurdish civilians who will suffer the most, as Erdogan tries to remove them from the border areas, as he did in the Afrin region of Syria in 2018.
The longer implications of this operation are more complex—yet still foreseeable.
President Bashar al-Assad's hand will be strengthened against the Syrian Kurds. The Syrian regime, along with its Russian and Iranian allies, had already re-established physical control over most of the country, save for Idlib province in the north and the regions controlled by Kurdish and American forces in the east. The Kurds had expected that once the civil war was over, they and the Syrian regime would negotiate some form of arrangement that provided them with limited local autonomy—an important step in legitimizing Kurdish existence in Syria. Now, the Assad regime may not have to offer the Kurds much of anything.
Assad is also poised to make gains in Idlib. There, an uneasy ceasefire has reigned between the regime and an armed opposition consisting of Turkish-backed forces, as well as Al-Qaeda and ISIS fighters. However, with the Turks engaged in eastern Syria against the Kurds, Assad may push forward to assume control of the region, with Russia's support. Erdogan would have difficulty blocking such an action.
ISIS is another winner here. The militant group, despite President Donald Trump's claims, has yet to be defeated. Its leader, Abu Bakr al-Baghdadi, has yet to be captured, and ISIS fighters are very much a presence in Syria and Iraq. The only force that prevented them from regrouping was the combined Kurdish-American one—and now the Kurds will rapidly abandon Arab-majority areas such as Raqqa and Deir Zour to defend their region further north.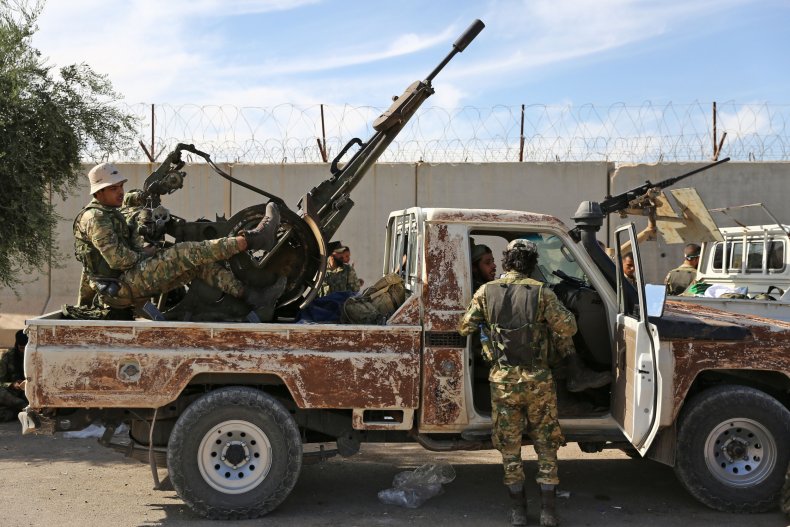 Also, the future of 12,000 ISIS fighters and their 40,000 dependent women and children being held by the Syrian Kurds is also in doubt. Can the Kurds keep them detained?
Hours after Turkey launched a ground and air assault on Syrian Kurds on Wednesday, the White House issued a statement claiming that these prisoners were now Turkey's responsibility—clearly unaware of the fact that they are being held some 150 miles away from the combat zone. It is in the interest of the international public, especially in the West, that these prisoners remain incarcerated, yet Syrian Kurds have received little or no support, financial or otherwise, to maintain the prisons.
By giving Erdogan a green light to intervene, Trump's erratic decision-making has jeopardized the gains made in Syria and has potentially created the conditions for a return of ISIS.
Trump's statement gently admonishing the Turks mentioned the need to protect civilians and highlighted the Christians yet never mentioned the Kurds. As a result, we should not be surprised that the Kurds, who have already lost as many as 11,000 fighters in their war against ISIS, will not be accommodating to American wishes.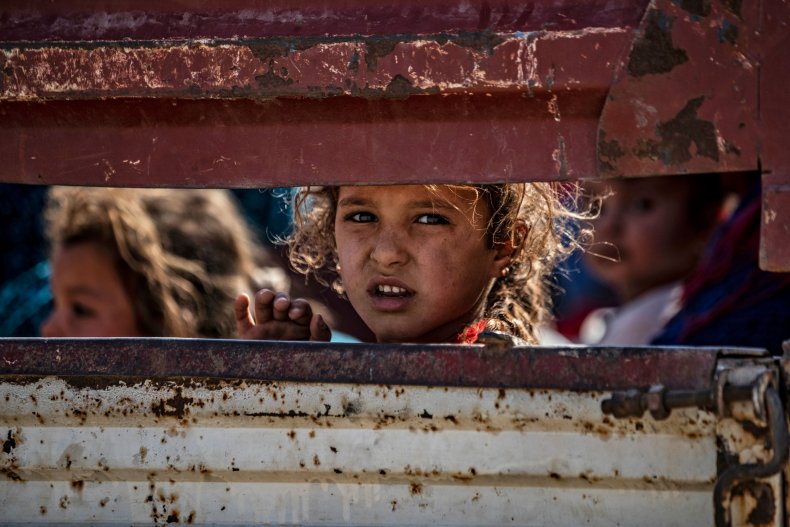 That said, Trump's decision was his own. The officials in his administration were opposed to it, as is Congress. When Trump attempted to provide Erdogan a similar green light in December 2018, Secretary of Defense General James Mattis resigned because he had not been consulted and disagreed with the decision.
Congress was already displeased by Ankara's purchase earlier this year of Russian S-400 anti-aircraft defense system, which endangers the top-of-the-line U.S. F-35 fighter jets. Lawmakers rebuked the action in a powerful and rarely seen bipartisan reaction against Turkey.
Now, Congress is likely to introduce legislation against Turkey, including calls for widespread sanctions. Trump will find himself isolated on the matter, especially because he is being accused of betraying an ally who sacrificed so much.
Paradoxically, the Kurds may emerge with much stronger support in Washington. Erdogan had already forfeited sympathy with his uncompromising authoritarian rule, including the jailing of journalists and opposition figures. In some ways, this may be a déjà vu: In 1974, Congress imposed an arms embargo on Turkey following Ankara's invasion of Cyprus. It took a long time for relations to improve. Turkish forces, however, have remained on Cyprus.
Henri J. Barkey is the Cohen professor of international relations at Lehigh University and an adjunct senior fellow for Middle East studies at the Council on Foreign Relations.
The views expressed in this article are the writer's own.