Japanese People Are Eating Six-Dollar Bananas With a Peel You Can Eat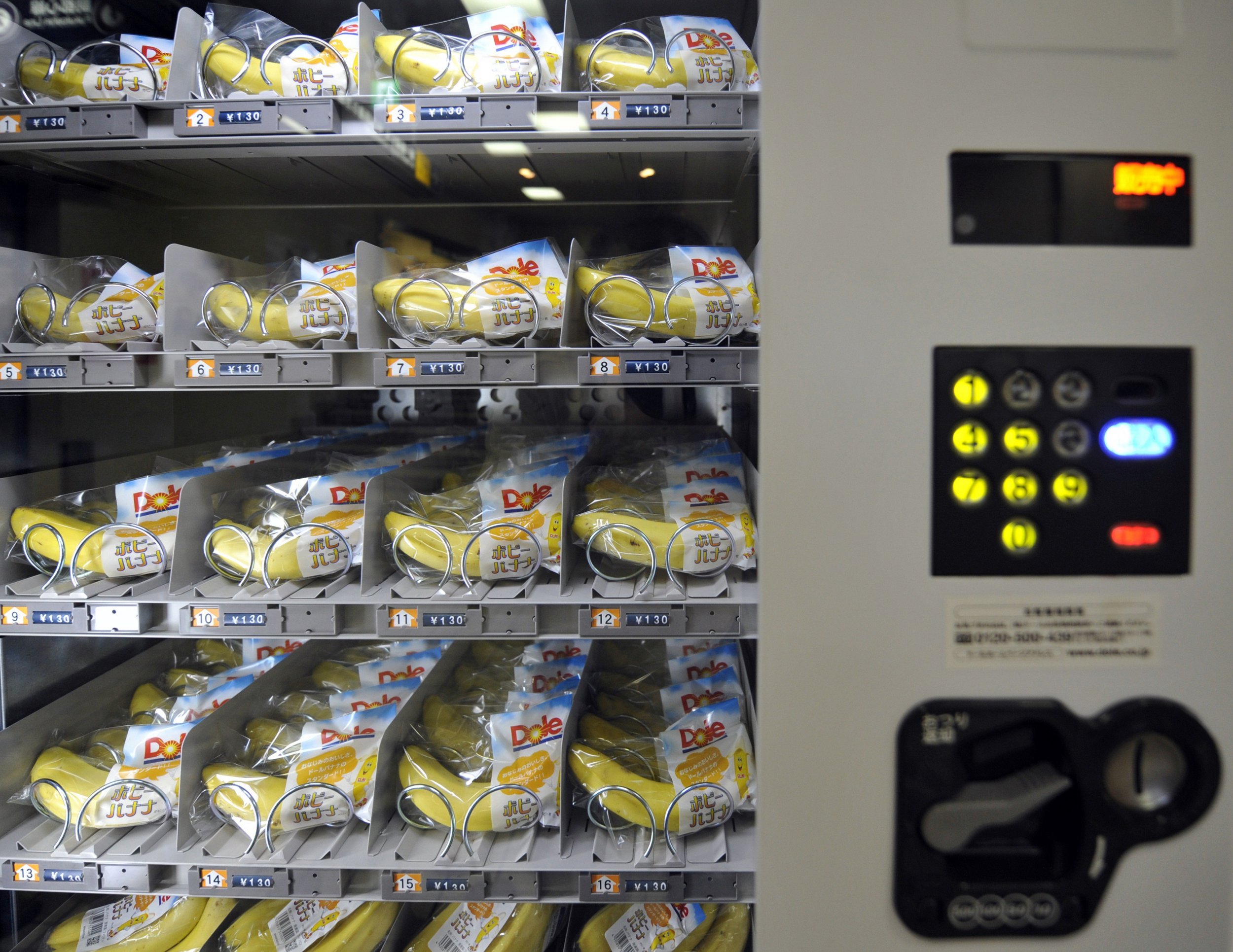 Although it's not unheard of to eat a banana peel (at least outside of the United States), there's a new version of fruit that may make eating peels much more common.
A modified banana which features an edible peel was developed by farmers in Japan. They named it the "Mongee Banana," which is slang for "incredible" in Japanese, according to SoraNews24, a Tokyo-based blog.
Researchers at D&T farm in the country's Okayama Prefecture created the fruit using a method known as "freeze thawing awakening," according to the company's website. It involves growing the banana trees in below-zero temperatures, thawing the plant, and then replanting them over again—mimicking a process observed during the Ice Age. The bananas we're all the most familiar with grow in much warmer temperatures.
The freezing process also allows the plants to mature much faster than usual.
"It usually takes two years for bananas to grow large enough, but here, they're ready in four months" Setsuzo Tanaka, D&T Farm's officer in charge of technical research, told Nikkei Asian Review.
Despite growing incredibly fast, good luck finding the fruit even if you live in Japan. They're only sold in one department store throughout the entire country. And even that store, called Fruit Corner of Tenmanya Okayama, receives only 10 Mongee bananas per week, SoraNews24 reports.
However, If the modified fruit proves to be popular, it has the potential to change where Japan gets it bananas from. Currently, almost all of Japan's bananas are imported, The Independent reports.
But, like all other fruit in the country, the Mongee banana isn't cheap. A single piece of the fruit costs $5.75. It may not even be worth the hype considering the skin doesn't have much flavor, according to SoraNews 24 reporters who tried the fruit. They also described the skin as being thin and having "no strange texture."
So for now, if you must, you may just want to stick with eating the peels of normal bananas. Even that might not be a good idea though, David Levitsky, a professor of nutrition and psychology at Cornell University, told Today.com.
"Just because a nutrient is [in the peel] doesn't mean you can use it," Levtisky said.