Attention carnivores: a Texas Roadhouse menu hack could save you some money while simultaneously receiving bigger portions.
A TikTok video posted by user @aever17 from January 14 has generated 5.8 million views as of Wednesday afternoon. The clip was a response to a person who asked users to spill secrets at places where they were formerly employed but no longer worked.
The woman in the video says she formerly worked at Texas Roadhouse. She tells everyone to order the filet medallions, which are served with a peppercorn or mushroom sauce.
Why the medallions? She says the 9-ounce option offers more beef and saves cash.
"The regular menu only has a 6- or 8-ounce option; it's cheaper than the 6- or 8-ounce option and you get an extra side," the woman says.
Also, she says, if you order the medallions you actually receive an extra side because they normally come over rice or mashed potatoes.
"What they're not going to tell you is that you can actually sub it out for any side on the menu, so you get an extra side and an extra ounce of meat and it's cheap. And you get the filet. It's the best steak, you can't beat that."
It seems like the "secret" may not be something swept under the rug, as one user commented that she works at the restaurant and has encouraged patrons to take her advice.
"I tell everyone I serve at roadhouse this hack," said the user. "Every time someone orders and 8 oz I tell them about the medallions. Save them money, they give you $$."
"The fact that you had one secret to share and it turned out to be so wholesome shows what kind of company Texas roadhouse is," another commenter said.
Other users also commented about being glad that the hack had nothing to do with Texas Roadhouse's rolls, which have gained a glorified kind of status in American restaurant fare over the years.
"If you said ANYTHING bad about the rolls, it would've been my 13th reason," one person joked.
Some questioned the video's intentions, however, with one former Texas Roadhouse server of nine years claiming that the medallions are cheap because they are "scrap" meat. That response was met with others saying that medallions are not "scrap" but maybe just not the center cuts.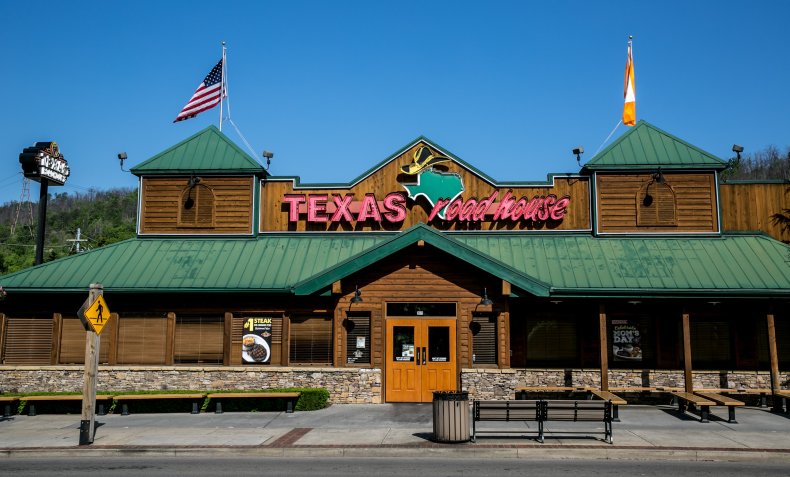 Others wondered as to why bother with a filet at all when Texas Roadhouse has on its menu ribeye steak, which is often viewed as one of the finer cuts of beef.
"The filet cut is the worst cut of meat though," someone chimed in. "No flavor because all of the fat is trimmed from the cut."
Yet, it seems as if every restaurant has its own hacks that people can use if they'd like.
"I used to be a server at TRH," another TikToker said. "My pro tip was always that you can get half an appetizer as a side."
Newsweek reached out to Texas Roadhouse for comment.