You May Already Own Meme Stocks Like GameStop Without Buying Any Stock
Over the past six months, the price of "meme stocks" like GameStop, AMC Entertainment and others have skyrocketed due to hype on social media and online forums rather than any apparent improvement in their businesses.
While most conservative investors have generally steered clear–"meme stocks" tend to be very volatile and their long-term prospects very uncertain– the potential to make big bucks fast is tempting. But if you've been hesitant so far about buying any stock being talked up on Reddit, your FOMO may actually be misplaced. That's because you likely already own such stocks through your investment and retirement savings accounts.
Most Americans invest in the stock market not through individual stocks, but through the mutual funds or exchange-traded funds (ETFs) in their 401(k)s or individual retirement accounts (IRAs). Mutual funds and ETFS are big pools of money managed by firms like Fidelity that invest the money you contribute not in a single company but in as many as 8,000 at a time. The basic idea is to reduce the chance of losing your retirement investment by not putting too much of it in any one place. If you've put any money into a mutual fund or ETF, you're probably already invested in one or more meme stocks. This is especially true if you invested in a fund focused on American companies.
To determine just how common meme stocks are in the investments most Americans use, Newsweek reviewed the 50 stock-focused ETFs and mutual funds in the U.S. with the most new investors over the past six months as well as the 50 stock-focused mutual funds and ETFs with the most money under management, using data provided by Refinitiv, a financial market research firm. We also examined the 50 most popular stock focused mutual funds held in 401(k)s, (excluding target date funds), based on data supplied by BrightScope, another research firm.
Newsweek then analyzed the 100 largest stock holdings for each fund, as listed by research company MorningStar between June 17-24, for more than 25 popular meme stocks, including: AMC Entertainment (movie theater chain), GameStop (video game stores), Cleveland-Cliffs (mining and steel-making), Beyond Meat (plant-based foods), BlackBerry (cybersecurity), Nokia (phones and network equipment), Tesla (electric cars) and Bed, Bath & Beyond (housewares retailer). While there is no precise definition of a meme stock, Newsweek used the most talked about stocks on Redddit's WallStreetBets community this month as well as historic favorites, like GameStop, to compile our list.
So how likely is it that you already invest in a meme stock?
Nearly a third, or 38, of the 118 unique mutual funds and a third, or 25, of the 77 unique ETFs we reviewed held stock in at least one meme company.
Very few, however, opted to invest in more than one. Only six mutual funds and six ETFs owned two or more, or about 5 percent of mutual funds and less than 8 percent of ETFs we reviewed.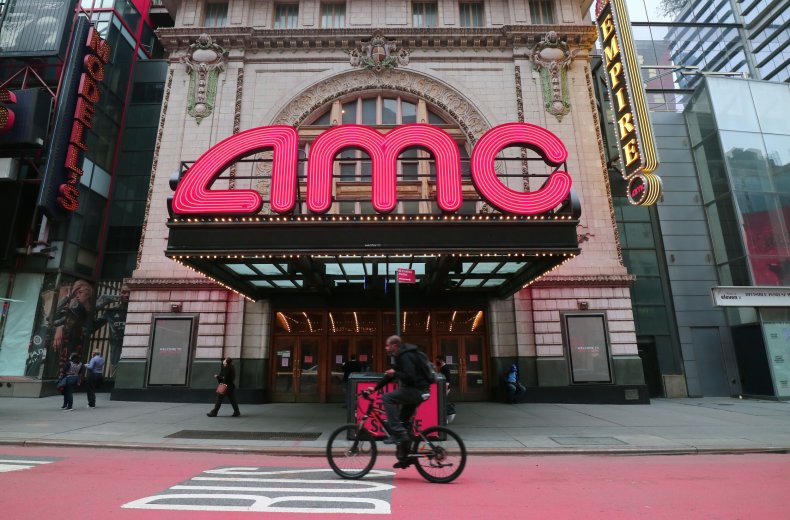 The most popular meme stocks
By a landslide, Tesla was the most commonly held meme stock.
Thirty mutual funds and 17 ETFs held Tesla stock–a fad stock even before WallStreetBets became famous as the birthplace of meme stocks–largely thanks to its addition to the S&P 500, the widely watched index of the 500 biggest publicly traded companies on American stock exchanges in December 2020.
The second most popular meme stock in ETFs and mutual funds belonged to Cleveland Cliffs, an iron-ore and steel company, which popped up in three mutual funds and six ETFs.
Newbie meme favorite, Novavax, a biotech company that focuses on developing vaccines for infectious diseases, takes third place, appearing in five mutual funds and three ETFs.
Although Reddit hype drove the original meme stock up over 1,000 percent in the past year, only five ETFs and three mutual funds we reviewed actually owned GameStop shares.
Similarly, only a single mutual fund and four ETFs put any money into another meme darling, AMC Entertainment. In the past year, shares of the movie theater chain have skyrocketed more than 2,800 percent.
Five funds also invested in another relative newcomer to the Reddit WallStreetBets community's attention: sports betting site DraftKings, whose shares were in three mutual funds and two ETFs.
The only other meme stock we found among the top 100 largest holdings of the funds we reviewed was Bed, Bath & Beyond, which had a place in two mutual funds and two ETFs.
The best funds for meme stocks
If you were hoping your mutual fund or ETF investments might be experiencing some of the meme stock surge, you'll need to be stashing money away in one focused on smaller American companies, typically those found within the Russell 2000, an index of smaller public companies. Odds are good that a fund with the words "small cap," "Russell 2000" or "extended market" in its name owns two or more meme companies' stock.
Of the 118 mutual funds we reviewed, six had invested in at least two meme stocks:
BlackRock Advantage Small Cap Core Institutional (BDSIX)
Fidelity Extended Market Index Fund (FSMAX)
Fidelity Low-Priced Stock Fund (FLPSX)
Fidelity Small Cap Index Fund (FSSNX)
Vanguard Extended Market Index (VEXAX)
Vanguard Small Cap Index (VSMAX)
Of the 77 ETS we reviewed, six had invested in at least two meme stocks:
ARK Innovation ETF (ARKK)
iShares Core S&P Small-Cap ETF (IJR)
iShares Russell 2000 ETF (IWM)
iShares Russell 2000 Value ETF (IWN)
Schwab US Small-Cap ETF (SCHA)
Vanguard Russell 2000 Index Fund ETF (VTWO)
Of those 12 mutual funds and ETFS, only three–-the Fidelity Small Cap Index Fund, Vanguard Russell 2000 Index Fund ETF and iShares Russell 2000 ETF–held stock in four meme companies. Only one fund, the iShares Russell 2000 Value ETF, opted to invest in five, making it the best fund for meme stock hunting.
The effect your fund's meme stocks have on your return
So if you've put any money into a fund that owns meme stocks, are you making money or losing money? Depends on the stock, of course, but even if a fund has invested in a stock that has shot up a lot, the fund's investors are probably not getting rich on it.
The reason? Funds that do take a chance on meme stocks don't make big bets on them. While a third of funds did invest in at least one meme stock, the total share of the funds' money poured into any individual company was very low, typically less than 1 percent of the fund's overall value. Such a small holding isn't likely to have much effect on a fund's overall value, even if the individual stock in question goes to the moon.
There is one exception: Tesla. In addition to being the most popular meme stock among ETFs and mutual funds, it is also the one fund managers are willing to make a bigger bet on. Tesla accounted for more than 1 percent of the total value of a fund in 15 of the 17 ETFs and 23 of the 30 mutual funds that invested in the company.
And some funds have backed Tesla significantly harder. One ETF, Consumer Discretionary Select Sector SPDR Fund, has more than 13 percent of its value tied up in Tesla, while another, the ARK Innovation ETF, has 9.6 percent of its portfolio in the company. And four mutual funds currently have 5 percent of their money in Tesla as well.
Five percent may not seem like a lot, but big ETFs and mutual funds tend to invest in lots of different stocks to avoid concentrating their money in one place. They are also constantly buying and selling stocks as prices change, cutting their investments in stocks they think are losers, increasing their holdings of stocks they think will go up. Tesla was among the top ten largest holdings for almost all the funds that owned it.
Should you buy a direct stake in a meme company?
If you really want to take a significant gamble on meme stocks, you'll have to buy individual companies' shares for yourself. Most of the experts we spoke to have a word of advice about that and the word is "don't."
"These are lottery stocks. You can make a bunch of money overnight if you're lucky enough to time it right, but most people won't," says Gaithersburg, Md., financial planner Matt Bacon. "These meme stocks are trading at levels way beyond any intrinsic value the company itself might have. Consider AMC–the CEO came out with a statement in early June telling investors to prepare to lose all of their money if they bought the stock at its current levels. You're not going to get a better recommendation than what the CEO is telling you."
If you do still want to play around with meme stocks, though, experts advise you think of it as a form of speculation or simply entertainment, like playing the lottery or blackjack, rather than investing. So don't use any money that you couldn't stand to lose.
"Select a maximum percentage of your portfolio that you are willing to invest in speculative stocks, such a 1-2 percent and stick to this," says Carolina Beach, N.C., financial planner Haley Tolitsky. "It is okay to take some risk with your money, but make sure you are on track to achieve your other financial goals."
Meanwhile some investment companies, like Tuttle Capital Management, are trying to cash in on the demand for meme stocks by launching funds intended to follow the hype, Tuttle's goes by the moniker FOMO ETF. While the fund provides a veneer of diversity, the name alone should be considered a warning label and experts say you should still be cautious about how much you invest in such a fund.
Meme stocks shouldn't make up the majority of your investments or be your retirement plan, as Lexington, Mass., financial planner George Gagliardi puts it, they are "an amusing speculation on the bizarre trading habits of other traders, and most derive their value from the 'greater fool theory.' " That's the idea that regardless of a how good or bad a company is, there is almost always someone out there willing to pay more for a hot stock.