'You' Recap: What Happened in the First Season?
After a season of murder, secret cages and very silly character names, You is coming back very soon to Netflix, with new episodes coming to the streaming service on December 26. Season 2 sees Joe Goldberg (played by Penn Badgely) trying to start a new life after the shock reveal that his ex Candace (Ambyr Childers) is still alive, so here's what you need to know about the first season before the new one begins:
What happened in the first season of You?
The first season of You focused on Joe, the mild-mannered bookseller who begins to be obsessed with Guinevere Beck (Elizabeth Lail), an aspiring writer, who he saves from getting run over by a train (it's that kind of show).
As part of his plan to get Beck to fall in love with him, he steals her phone, which gives him everything he needs to know about her schedule and life, giving him the chance to ingratiate himself into her life. However, he faces several obstacles on the way, with the biggest two problems being Beck's deadbeat boyfriend Benji (Lou Taylor Pucci) and her overbearing friend Peach Salinger (Shay Mitchell).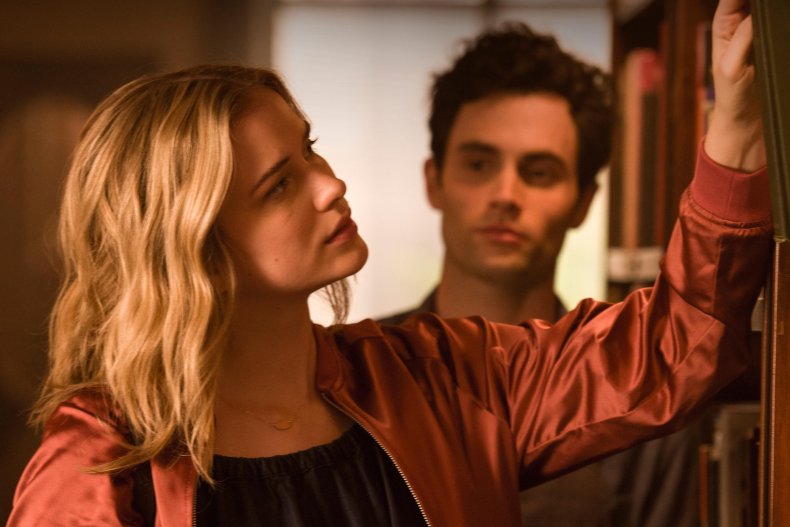 Both of these people end up on Joe's long kill list in You Season 1, but his murder spree does not end there. We also see him take out Elijah (Esteban Benito), a record company exec he found out had slept with Candace, as well as Ron (Daniel Cosgrove), the abusive guardian of his young neighbor and friend Paco (Luca Padovan) and another person whose death we will get to in a moment.
While the main story is playing out, we get a number of flashbacks to his relationship to Candace, who is an aspiring musician. In many ways, Joe sees his relationship with Beck as a chance to right the wrongs of his time with Candace, who it is implied he ended up killing.
However, history tends to repeat itself, so when Beck finds out that Joe is a killer, she ends up in the cage hidden under Joe's bookshop. He ends up killing her too, before framing her therapist (John Stamos) for the murder.
After Beck's murder, however, Candace reappears in Joe's life, though Season 1 never reveals how exactly she cheated death. Fans are sure to find out, however, in the upcoming Season 2.
You is streaming now on Netflix.